I'm just about done with my novel Turing & Burroughs that I've been working on for two years. I'll be selling it through my Transreal Books site starting around September 22, 2012.
Right now you can read my book-length set of notes for the novel, "Notes for Turing & Burroughs," it's a free PDF online, it's about 4 Meg, the length of a novel, profusely illustrated, a free download brought to you by Transreal Books.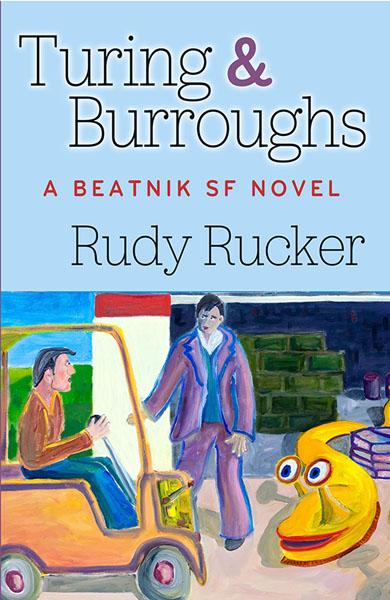 This draft cover image is based on a painting I did around October 9, 2010, see my blog post about it: "Turing and the Skugs."
Up until about a week ago I was calling the book, The Turing Chronicles, but, while doing my final revisions, I decided that Turing & Burroughs: A Beatnik SF Novel is a better fit.
I went ahead and changed history, by updating my many old blog posts on the novel to use the new name. You can get a comprehensive list of the posts with this blog search .
Here are a few of the posts, individually linked.
July 28, 2012. "Transrealism Interview With Leon Marvell," Includes discussion of TURING & BURROUGHS.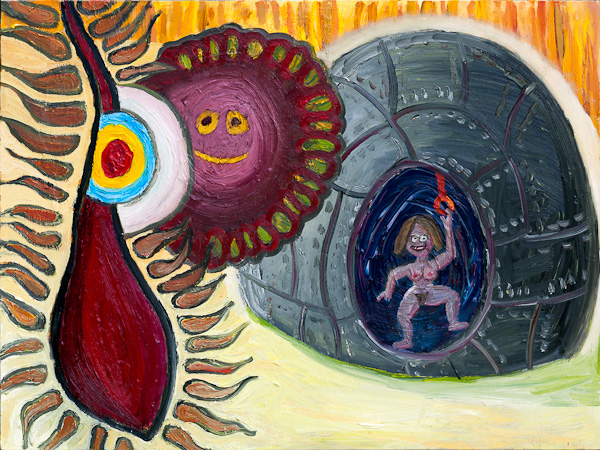 July 16, 2011. Blog post on V-Bomb Blast painting.
July 9, 2011. "Finished 1st Draft of TURING & BURROUGHS."
May 29, 2011. TURING & BURROUGHS Excerpt. "Bill/Joan Showdown."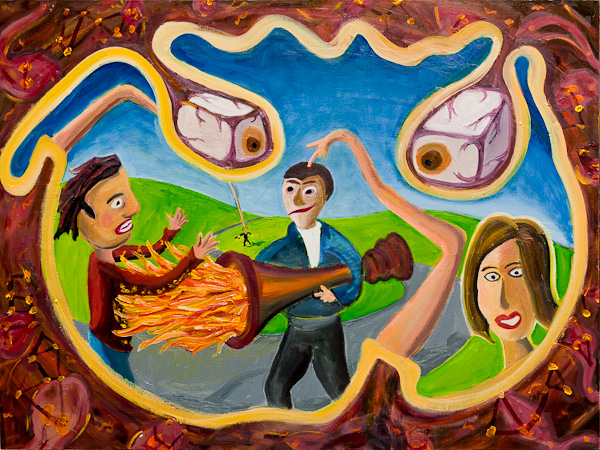 March 4, 2011. "A Skugger's Point of View." Painting for TURING & BURROUGHS.
November 9, 2010. "William Burroughs in Palm Beach".
December 12, 2012. "Burroughs Letters from Tangier." I modeled two chapters on these.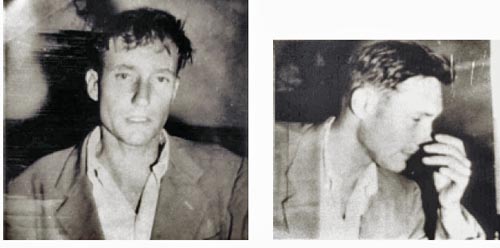 [Burroughs after his arrest for shooting his wife Joan in Mexico City. Photos found in James Grauerholz, "The Death of Joan Volmer Burroughs: What Really Happened?," 2002. Joan's ghost has it out with Bill in my novel.]
September 10, 2010. "What Was Alan Turing Really Like?" With excerpts of Alan Hodges' bio.
July 7, 2010. "Turing and the Happy Cloak." Birth of my "skug" concept.