Juicy Ghosts by Rudy Rucker

Juicy Ghosts
332 pages. Transreal Books, 2021.
Hardback, Paperback, and Ebook.

Notes for Juicy Ghosts
394 pages. Transreal Books, 2021.
Hardback, Paperback, and Ebook.
About Juicy Ghosts and the Notes
From the godfather of cyberpunk, Juicy Ghosts is a fast-paced ride, centering on commercial telepathy and immortality. Set amid the chaos of something very much like the 2020 US presidential election and the ensuing attempt at a coup. Hip, bright, and darkly comic, with startling science, engaging dialog, and generous helpings of Rucker's SF surrealism. Romances interweave the tale. This book is important.
Notes for Juicy Ghosts is the length of a novel, and includes illos and writing notes from the two years it took to write Juicy Ghosts. Browse Notes for Juicy Ghosts as a webpage.
Comments
"Rudy Rucker's great new novel, Juicy Ghosts, represents a wise man working at the peak of his powers. Ripe with satire, humor, empathy and tough-minded political hardball, this book exhibits all the shining Rucker talismans, from telepathy to immortality, from gonzo shenanigans to chaotic redemption. With a stellar cast of high-tech lowlifes, male and female both, dialogue that crackles and amuses, and a fire in its belly, Juicy Ghosts outlines a path into our mutual future that is painted in rainbow bioluminescent neon colors." --Paul Di Filippo, author of The Summer Thieves. See also Paul's online review for Locus.
"Juicy Ghosts is some of Rudy's best stuff, it flows wonderfully, and the characters are great. A thing of absolutely breakneck pace, with high energy throughout. Nonstop insanity." -- Marc Laidlaw, author of The Gargoyle's Handbook and writer of the videogame Half-Life.
Book Trailer
Author's Remarks
I started writing Juicy Ghosts in early 2019, as a reaction to Donald Trump's repeated remarks that he planned to be a three-term president. I began with a short story called "Juicy Ghost." Rebels bring down an insane, evil President who's stolen an election. I felt that I had to write it.

None of the big zines would publish my story, so in October, 2019, I put it put it on my blog and in the small ezine Big Echo. Self-publishing the story had a samizdat feel to it. I kept on squawking, growing the story into the novel Juicy Ghosts. While I was writing the final chapters, the January 6, 2020, attack on the Capitol took place—reality was fast overtaking my prophecies.

So, yes, Juicy Ghosts is a tale of political struggle—with a creepy pandemic thrown in. But I was also going for romance and gnarly science, with many scenes I consider to be funny. I tried to write in the loose, say-anything style of Thomas Pynchon's Gravity's Rainbow. The majority of the narrators are women.

The SF in Juicy Ghosts involves commercial telepathy that can transmit emotions. I ring a new change on software immortality by supposing that that a digital soul needs to be linked to a physical body. It's not enough to be a ghost—you want to be a juicy ghost!

My agent sent the Juicy Ghosts manuscript to a few publishers, to no avail. One of them remarked that the political assassination stuff was too much. So I've self-published the first edition of Juicy Ghosts via Transreal Books, along with the companion volume Notes for Juicy Ghosts.

In order to get something resembling a book advance, I ran a Juicy Ghosts Kickstarter campaign, which turned out very well. I get the feeling that people are hungry for a novel that features the eradication of an evil President! Profound thanks to my backers and to the legions of readers who keep my career alive. You're wonderful.
Roll of Honor
Here's a list of my worthy backers, sorted by the alphabetical order of the first letters of their screen names.
@64, @akaMisterJayEm, Adam Pierce, AgentKaz, Al Billings, Alan Borecky, Alan Robson, Alan Swithenbank, Alejandro, Tomás and Felix Schmieder, Alex Barber, Alex McLaren, Alexander Schwarz, Algae13, Algot Runeman, Allen Varney, Ana Trask, Andrew E. Love, Jr, Andrew Ulysses Baker, Andrew Ward, Andy Deckowitz, Anonymous, Aris Alissandrakis, Arthur Murphy, Asher Nehring, Beat Suter, Ben Stough, Benjamin H. Henry, Bob Hearn, Bob Huss, Bob Schoenholtz, Brazen, Brendan Fisher, Brian, Brian Dysart, Brian from Milwaukee, C. Bonnici, Cam Marshall, Cameron Cooper, Carl Z, Chaplain D. S. Andersen, Charlie Lee, Chris McLaren, Christian Bogado Marsa, Christian Gruen, Cliff Adams, Cliff Winnig, Cody C Mingus, Curtis Frye, Cyberpunky Brewsterminator, DaddyChurchill, Dan dcstpaul Cohen, Daniel Berecz, Daniel Blumenthal, Daniel Eisenman, Daniel Z, Daryl Davis, Dave Bouvier, Dave Holets, David Good, David H. Adler, David Pollard, David Schutt, David Simmonds, David T Kirkpatrick, Dean Wesley Smith, Dekaritae, Derek Bosch, Dino M, Don Tardiff, Donald Marritz, Doug Bissell, Doug McIntyre, Drinkumbrella, Ed, Eibo Thieme, Eileen Gunn, Embry C. Rucker Jr, Erik Biever, Erik Saynisch, Erik Sowa, Fearlessleader, Felix Pereira, Ferenc Toth, Fizzlewick Napoleon Orpheus Roarty Daedalus Esq, Forbidden Futures Magazine (Oddness), Fred Wright, Rocco Privetera, G. Watts, Gaia Maffini-Mazzei, Gary Bunker, Gary Chappell, Gaston Phillips, Geir Friestad, Geoff Beattie, George Bendo & Hedvig Bartha, Gordon F, Grat Crabtree, Grayson O, Greg Ehrrr, Greg Goddard, Greg Johnson, Gregg Morris, Heather Lee, Hiroyuki Ogino, I Onse, Ian Chung, J.M. Hamlow, Jaap van Poelgeest, Jan K. Argasiński, Jane A, Jason Vines, Jeff Aldrich, JeffFurry, Jeffrey Thomas Palmer, Jeremy Hornik-Hornik, Jerry Jensen, jilles, Jim Anderson, Jim C, Jim Gotaas, Jim Guild, Jimmy The Pants, Joe "Madopal" Sislow, John, John Briere, John Carroll, John C. Monroe, John Fiala, John Fox, John Griffiths, John P. Sullins, John Sommerville, John Winkelman, Joker Nies, Jon Kimmich, Jon McKeown, Jonathan, Jonathan Korman, Jonathan Poritz, Josh Heling, Joshua A. C. Newman, Joshua M. Neff, Joshua Patrick Dollins, K6RTM, Kal-el Xebjon von Klaus, Karl W. Reinsch, Karl-Arthur Arlamovsky, Keaomalamalama, Keith Perkins, Kel, Kellie Miller, Kelvin R. Porter, Ken Nickerson, Ken Rokos, Kenji Kato, KentKB, Kerry Kleiber, Kevin Brott, Kevin J. "Womzilla" Maroney, Kevin Pinkham, Kris Zaphod Kahn, Larry Dickman, Leah Fenner, Lee Fisher, Lee Poague, Lexa Koszegi, Lisandro Gaertner, litlfred, Marc Majcher, Marcus M, Marian Goldeen, Mark, Mark Chatinsky, Mark Frauenfelder, Mark Lacy, Mark Thompson, Marty, Matt Moran, Matthew Cox, Matthew Diener, Maxim Jakubowski, Mayer Brenner, Michael "Krav Maga Karate Snack" Scheuermann, Michael A. Becker, Michael A. Shelley, Michael Carychao, Michael Strum, Michael Weiss, Michail Sarigiannidis, Michele Glasnović-Zapf, Mike Harris, Mike Rende, Mils Yobtaf, Miriah B, Mizuho Shiraishi, Moe Cheezmo, Mok, Mongo, Ned Snow, Nicholas Frota, None, Norbert Bruckner, Nuutti-Iivari Merihukka, Nvmb3rTh30ry, Odd, Omnidelic, Patrick Edmondson, Paul Childs, Paul Hammon, Paul Leonard, Paul Mietz Egli, Paul T, Peter, Peter Grose, Peter K, Peter Norvig, Phil Lovell, Philip R, Piet Wenings, Pojo, Pseudomammal, Rafael Fajardo, Rafael L, Raja Julie and Jason, Ralph J. G,Ramón Cahenzli, Ray Cornwall, Ray Edling, Rebecca :), Ricardo Bánffy, Rich Gibson, Rick Ayre, Rick Crain, Rick Floyd, Rick Ohnemus, Rik Skibinski, Rob Alley, Rob Szarka, Robert Gallup, Rod Bartlett, Roger Allen, Roger Shatzkin, Roger Thomas, Roy Adams, Roy Berman, Roy Collins, Ruth Coy, Sam, Sam Hansen, Sandor Silverman, Sarah Orr Aten, Schondy, Scott Bradbury, Scott Call, Scott G. Lewis, Scott Lazerus, Skylar L. Primm, Snik, Stan Yamane, Stefan Schmiedl, Steinar, Steve Flores, Steven A. Thompson, Takuya Mizuguchi, Ted, Terran Empire Publishing, The Ducharmes, Theron Trowbridge, Thomas Bøvith, Thomas Gideon, Tim + Norma Thomson, Tim Conkling, Tim Gruchy, Tim Messler, Timothy Lee Russell, Timothy M. Maroney, Tin Whitworth, Todd Fincannon, Tom Velebny, Uke Bosse, Urgemore, Uscilka Unicorns, Vorn Mern, Wallie C, Walter F. Croft His Own Self, Walter J. Montie, Walter Williams, Wes Cowley, Willard A. Stone, William Dass, William Denton, William Orson Harris III, William Sked, Yoshimichi Furusawa, and Your Name Here.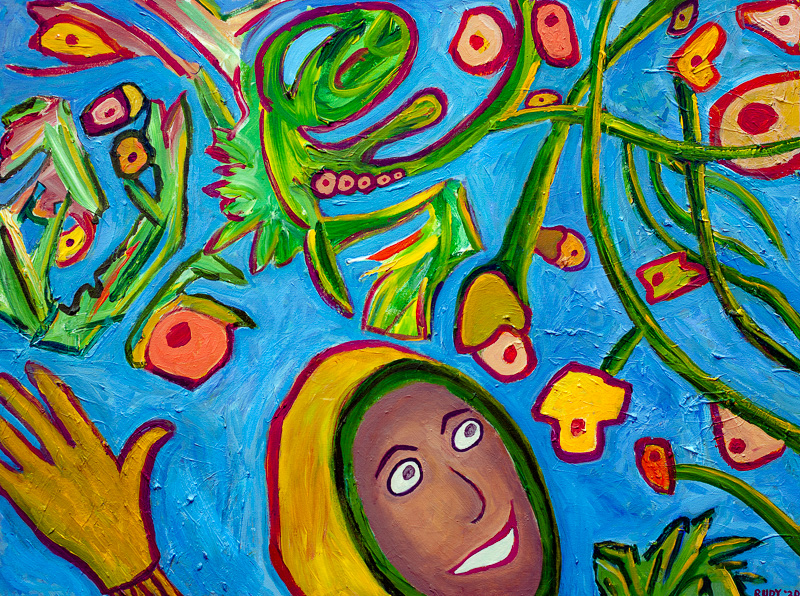 Page last updated Januray 24, 2022