For purposes of SF vitality, and as a kind of promotional move, I've decided to put a full copy of my Complete Stories online as a free HTML page. This isn't a Creative Commons release, it's a free sample. As before, Complete Stories is Copyright © 2012 Rudy Rucker as a volume, and the individual stories are copyrighted to their authors. If you like what you see, you can buy an ebook or a print version of Complete Stories via the links at Transreal Books.
This huge collection includes collaborations with Bruce Sterling, Paul Di Filippo, Marc Laidlaw, John Shirley, Rudy Rucker Jr., Terry Bisson, and Eileen Gunn.
Just for fun, I'll post the covers of my earlier story collections, along with the Asimov's SF magazine covers that feature images of my stories—three of the Asimov's covers are of tales I co-authored with the redoubtable Bruce Sterling, and one shows a cover of a surfing tale I wrote with Marc Laidlaw.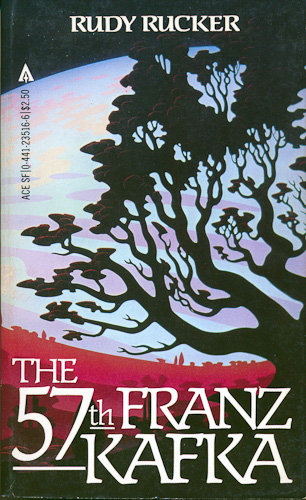 The Fifty-Seventh Franz Kafka, SF stories, Ace Books 1983.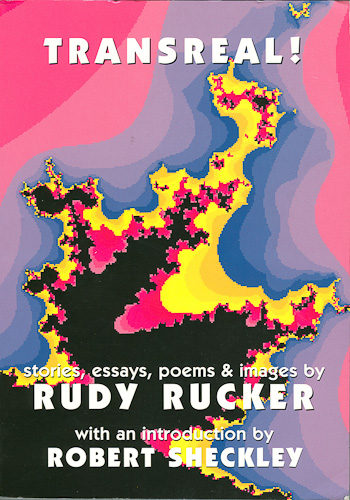 Transreal!, poems, SF stories and essays, WCS Books 1991.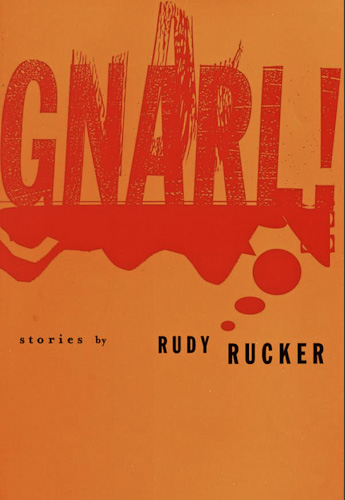 Gnarl!, SF stories, Four Walls Eight Windows, 2000.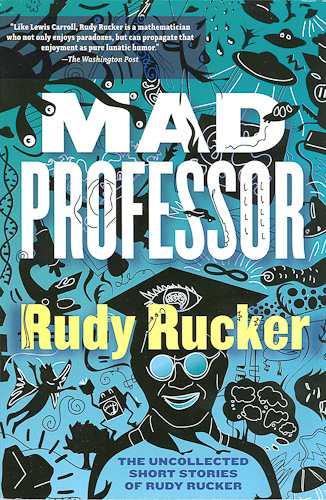 Mad Professor, SF stories, Thunder's Mouth Press, January 2007.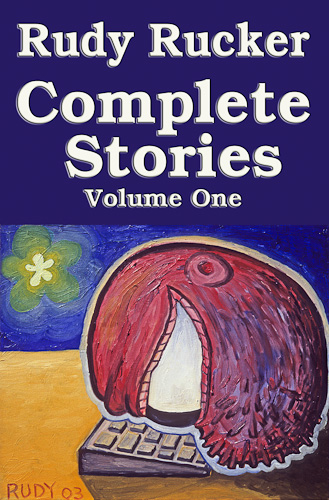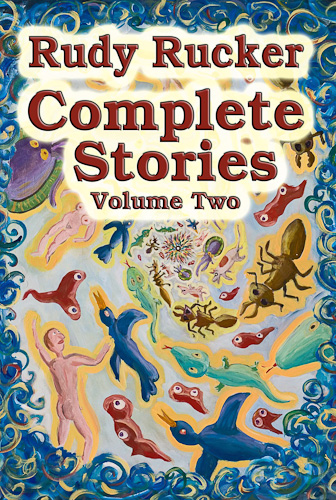 Complete Stories, all my SF stories as a single ebook or as two print volumes, Transreal Books, 2012
The three Asimov's covers with Bruce.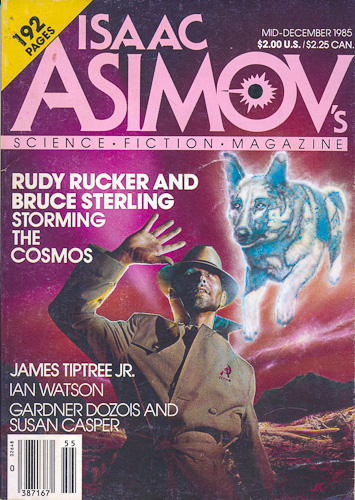 Tunguska was a reality-changing UFO—let Laika and the mushrooms show you.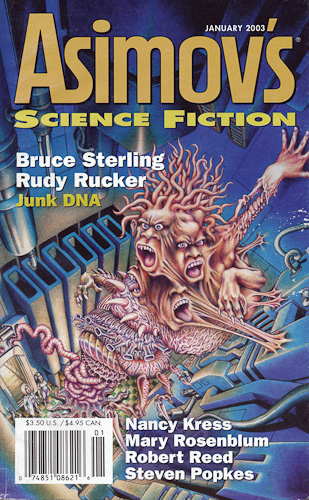 Tweak your "Junk DNA" and become a master of reality.
Giant ants!
And here's my cover with Marc.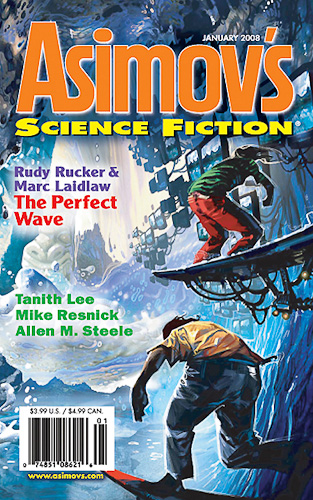 All of reality becomes one perfect wave.
Not to mention the further strange tales by me and my collaborators. Rude boy says check it out.