My wife and I were up at the Marin headlands and at the Cavallo Point Lodge in the Fort Baker Park this week.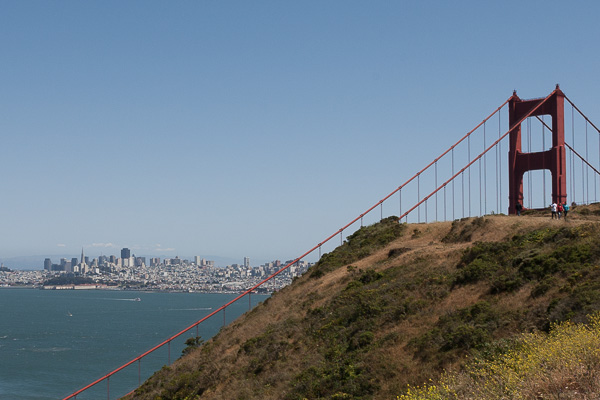 It was a conference sponsored by the Institute for the Future (IFTF), and organized by David Pescovitz. A lot of corporations and agencies sent people to join in discussions with futurists of IFTF about the coming age of "Networked Matter." Pescovitz had the great idea of getting six SF writer to write stories about this theme, and he bound them into a little book. The stories will, I believe, appear on the BoingBoing web site as well, and at that point I'll link to my story, called "Apricot Lane."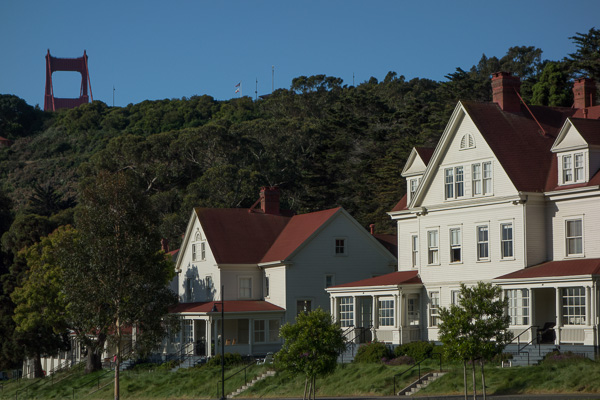 I'd never known this little park exists, it's off Alexander Road, just north of the Golden Gate Bridge. I had fun walking around taking photos.
The tack I took in my story is that it wouldn't be good for us if all objects were in some way linked to the web, endowed with a bit of AI, and able to communicate. As I put it in my story, "Everything in the world was on the make. Everything was potentially a bully, a snitch, a shopkeeper, a do-gooder, a scammer, a marketeer, an enemy, a beggar, a bore, a landlord."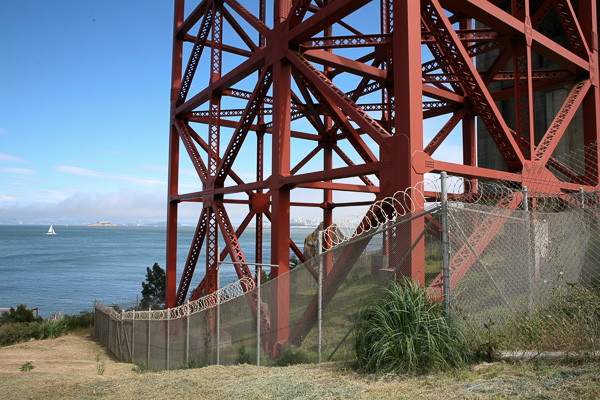 The Golden Gate Bridge itself is a networked object now. It looks at your license plate and debits your account for the cost of a toll. In my story I was imagining that even sidewalks might start doing this. Exacting a micropayment for each step on the civic concrete. If you're broke, you walk on the dirt at the edges. Otherwise some freelance social workers might come after you to earn some payments for themselves.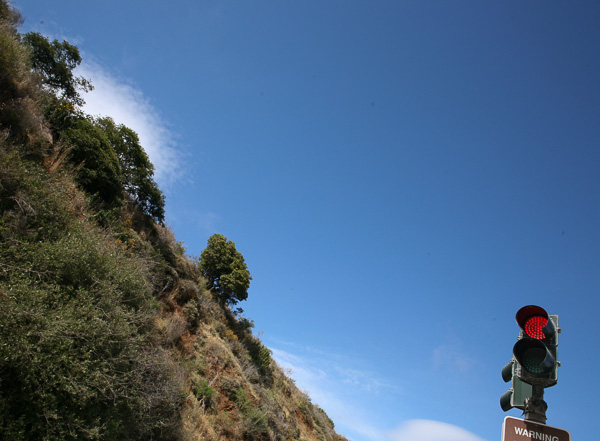 Mark Frauenfelder of BoingBoing was at the networked matter conference for a bit, I had lunch with him, it was good to reconnect. He was in town for the Maker Faire. I actually used to have a column in BoingBoing when it was a print zine, like 25 years ago.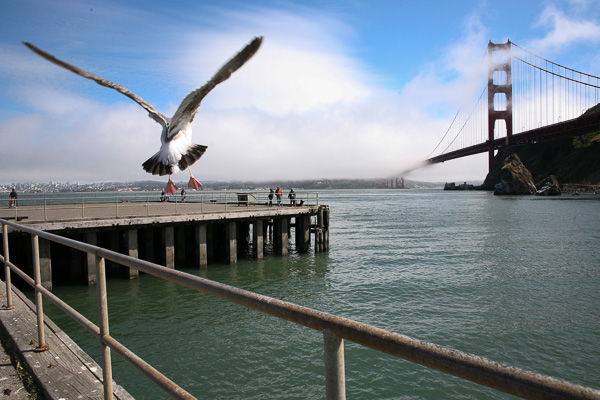 After the networked matter do, I went to Science Fiction Writers of America (SFWA) Nebula awards in San Jose, kind of a random whim. I haven't been a dues-paying member of SFWA for many years, but the event was handily nearby. I did the dinner and awards and all; I went mainly for the schmoozing. Saw some old friends—Terry Bisson, Stan Robinson, Dave Hartwell, Karen Joy Fowler, Sheila Williams, Greg Benford. Didn't manage to talk to many younger writers.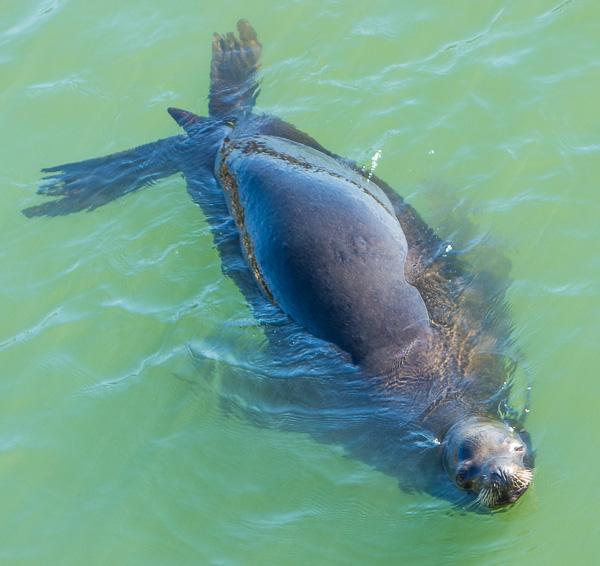 After 20 or so novels and some 70 published stories, I've never even been nominated for a Nebula, so attending the awards event wasn't the best thing for my mental serenity.
In any case, Bob Silverberg did a very nice job of hosting, with many jokes and jabs. It felt vaguely like the Golden Globes awards, with the audience around dinner tables. And, when Gene Wolfe was given the SFWA Grandmaster award he give a very touching acceptance speech, about his perennial worries about being liked or admired as a writer, and how he opens up his old books now and then, and thinks peacefully to himself, "Yes, this … this is a good book." And at his level, he's bummed that he never got a Hugo. There's always a next floor.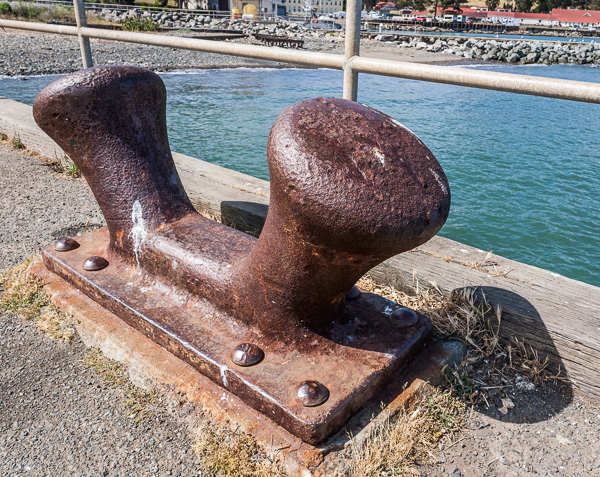 Sitting at the banquet, I realized it's very likely I never will get the SFWA Grandmaster award myself, but it really doesn't matter, get that through your head, Rudy, be happy for the things you have.
Good things: I'm almost done writing The Big Aha. And I'll have a cover story interview in the June issue of Locus , the magazine of the SF and fantasy field.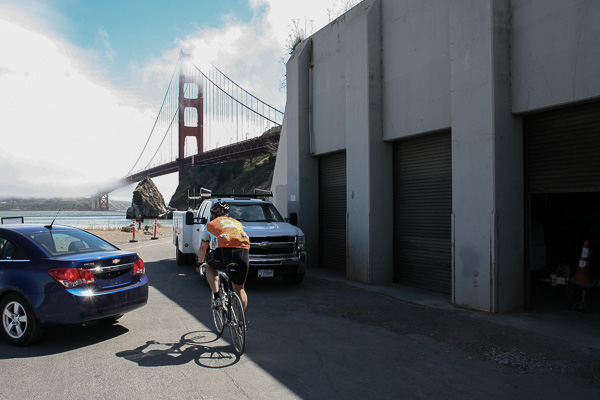 The writing's been really enjoyable lately. Writing a novel means facing blank canvas every day, for hundreds of days, every day it's impossible, but somehow you do it.
And in some sense, the novel is writing you. The world, or the muse, or the muse-in-the-world dances with you to the rhythms of the work. And you have something fun to think about, a mental world to visit.
And then you're done, and out of Eden, and trying to peddle the thing once again, and it's just a stack of paper, a slew of bytes. And I'm now segueing into that stage. Less enjoyable than writing! But interesting in it's own way.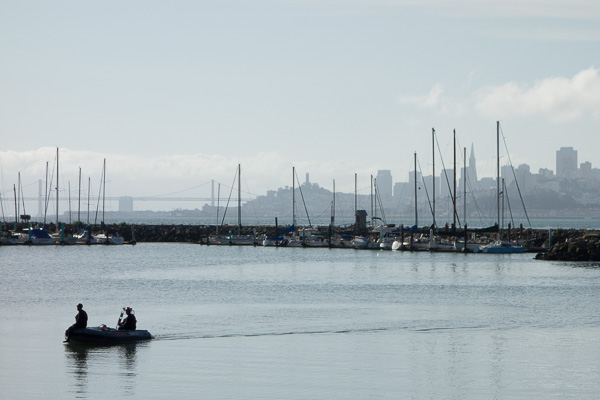 If all else fails, there's always the self-publishing option, which I took with my last novel, Turing & Burroughs.
A new wrinkle on self-pub or small-press-pub is that you can try to raise something like a book advance via Kickstarter. I've been intrigued by the recent successful Kickstarters launched by the talented young writer Tim Pratt, like this one he did for a Marla Mason novel.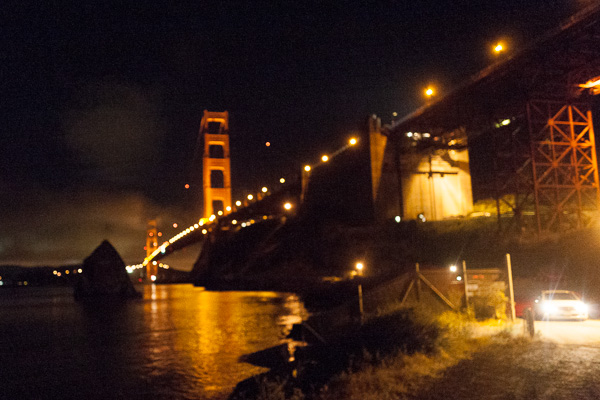 It's a strange new landscape in publishing. The Berlin Wall is falling down…