More photo clearance today with whatever comments come into my head.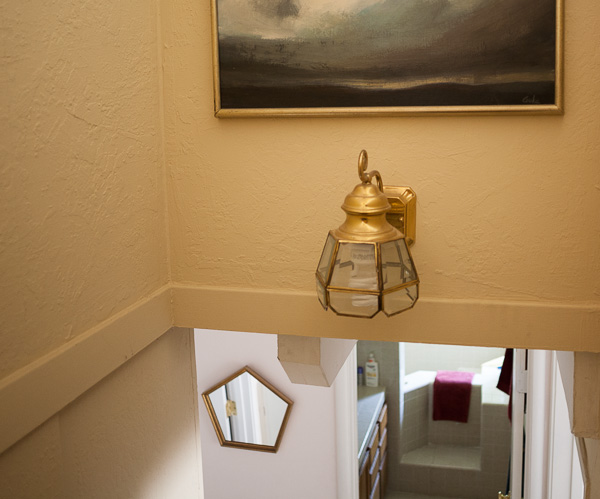 I like how the wideangle lens has so much depth of field. That five-sided mirror has always caught my fancy. Almost like something you'd see in a ghost story. There was a time in high-school when I'd seen too many scary episodes of "Outer Limits" that I was scared of things coming out of mirrors. And of disembodied hands.
This is out past Four Mile beach north of Santa Cruz. Wide open. You walk a ways along this cliff and you see a lot of seals.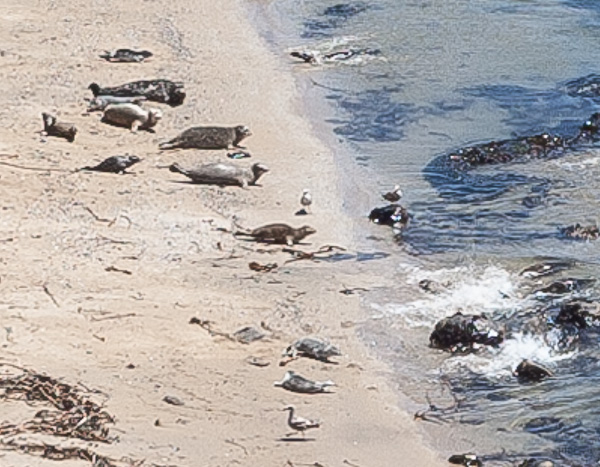 A very deserted spot, this cliff north of Four Mile. As soon as the seals heard me taking a picture, a lot of them began humping into the water. Love the babies, the size of dachshunds.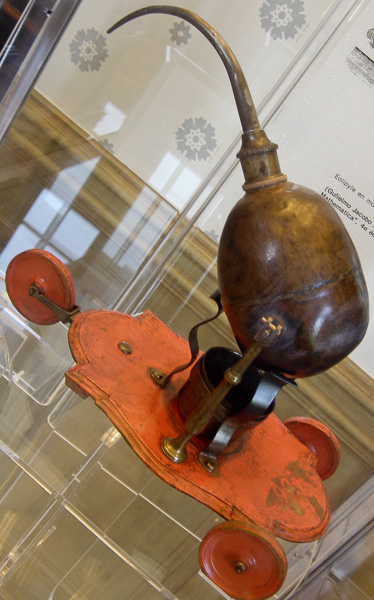 This one is quite an old photo, of a table-top steam engine, built for fun or for teaching, spotted in the wonderful and quaint Museum of the History of Scientific Instruments in the Perle Du Lac park by Lake Geneva in Switzerland.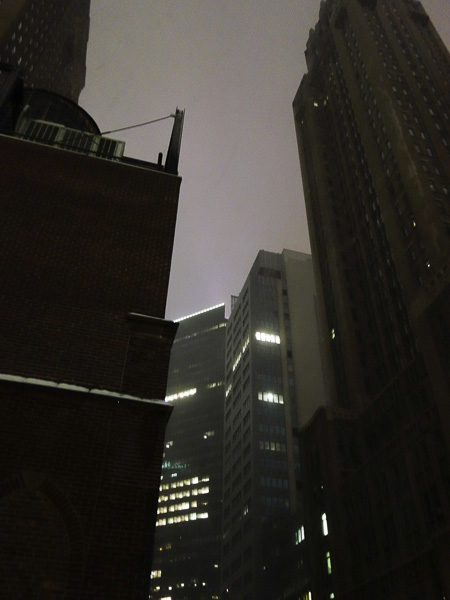 In old Manhattoes in a snowstorm, and the buildings looming.
(This name for Manhattan was in fashion in the late 1880s, see Herman Melville, in Moby Dick: "There now is your insular city of the Manhattoes, belted round by wharves as Indian isles by coral reefs — commerce surrounds it with her surf.")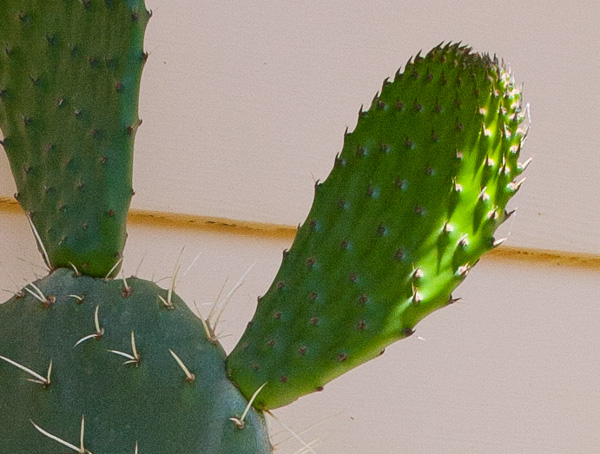 The prickly pear in our backyard cactus garden. I actually brought in a single pad of this cactus after a visit to Maui about eighteen years ago. The pad's been very slowly growing out new pads, but recently I moved the plant out of a pot and into the garden it's been going wild. Love that tasty green color in the small pad.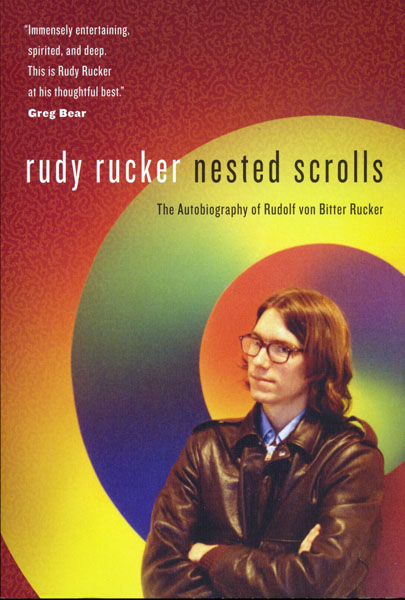 I don't know if I mentioned that my autobiography, Nested Scrolls, is out in paperback as well as hardback and ebook now. I could use a few more comments on the Amazon page for the book, so if you liked it and have a spare moment…
Just recently I came across a great review of the book by Rob Latham in the LA Review of Books.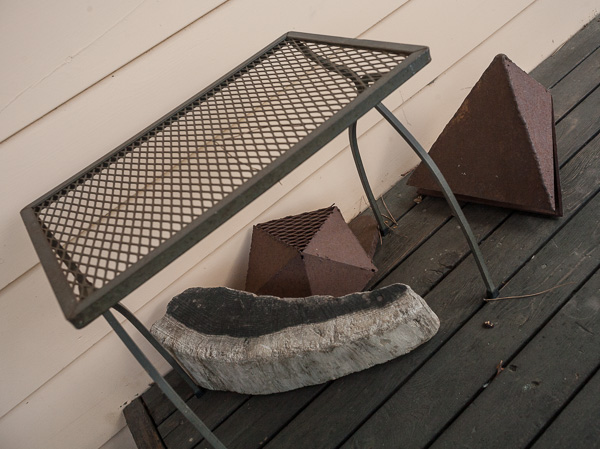 Some of son Rudy's welded college-days artwork on the back porch. These pieces are old friends by now.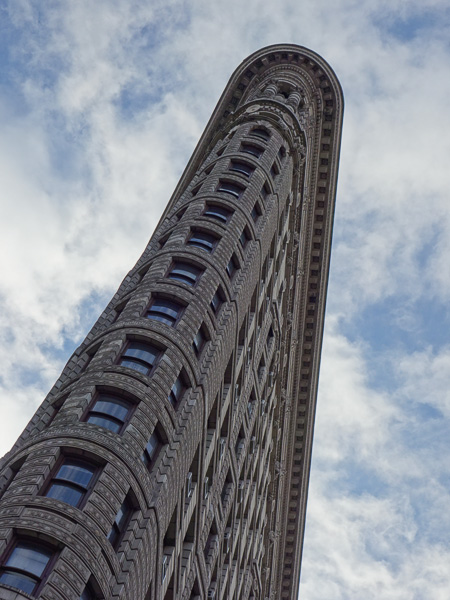 You can't go wrong photographing the Flatiron Building in old Manhattoes. One of my irregular pilgrimages to the offices of Tor Books.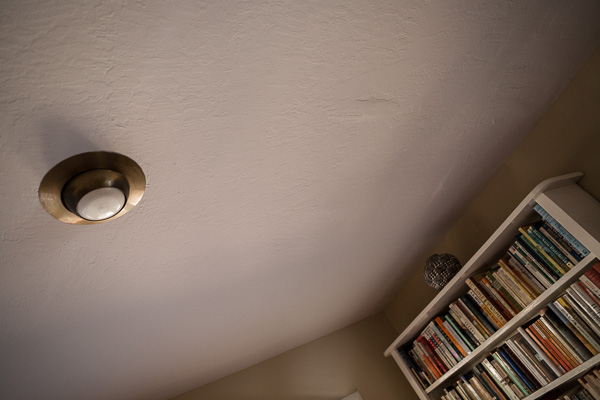 In certain moods, almost anything I look at seems worth photographing. Especially when I'm playing with a new lens!