I mentioned that I went to watch the Science Fiction Writer's of America Nebula Awards meeting in downtown San Jose last week. Right next door in the San Jose convention center was a comics convention, with a hundred times as many people attending.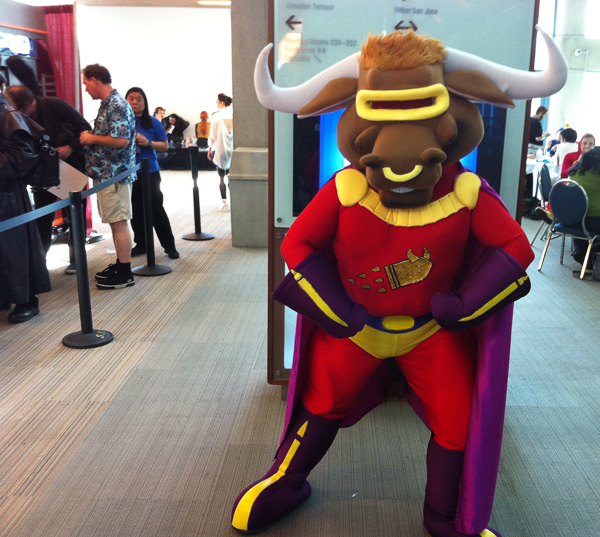 Some women had dressed up and were hanging out outside the paying entrance to the con so people could talk to them and take their pictures. Being stars. A vintage comix con scene. A guy was dressed up like a bull called Bull-It. Also vintage. Often we have people like this mixed in with the writers and editors at SF cons, but this time we were at separate meetings.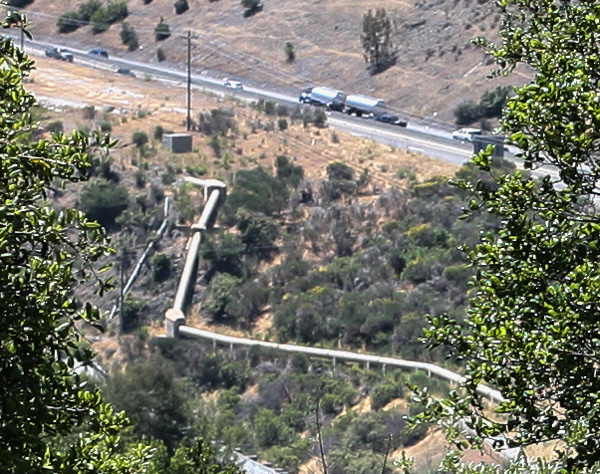 I've been out hiking pretty often around my neighborhood lately, beating cross-country through brush up towards St. Joseph's hill above Los Gatos. I'm using my new wide-angle lens a lot. It takes very sharp images, so I can crop down to, like, tiny postage stamp area out of a picture to get surveillance-style photo like this. Afghanistan on Route 17!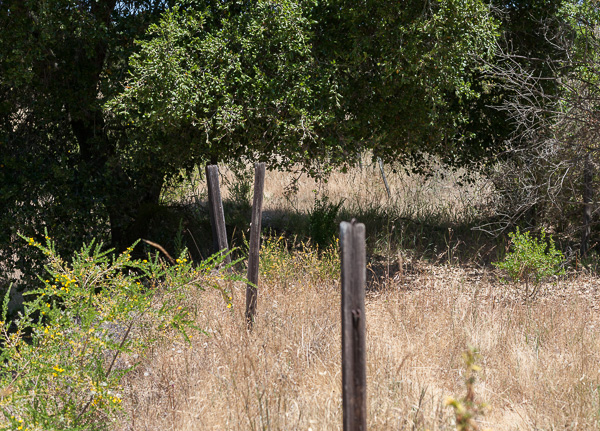 When I get to the top of the hill, and it's a steep, long climb, I lie down under this one particular tree and mark up my latest print-out of plans or text from my nearly finished novel The Big Aha. I call this my "field office." I'm so exhausted by the time I get up here that the ground feels incredibly comfortable, and my mind is empty, and I'm happy.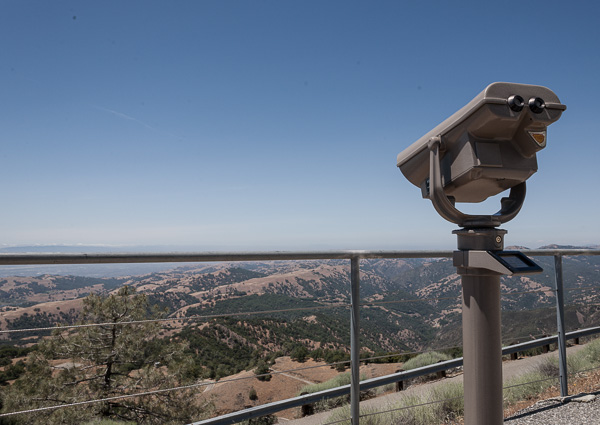 Another surveillance image, this one is a pair of free binoculars near the observatory up at the Lick Observatory on Mt. Hamilton near San Jose.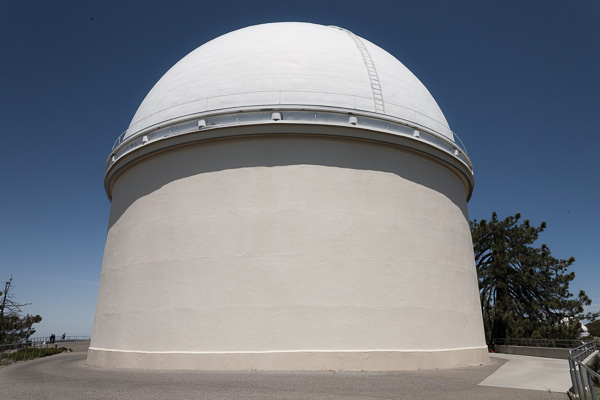 The first part of the Lick Observatory was finished in 1888. This building has an old-school refractor (with lenses) telescope installed. This guy James Lick paid for it, he'd wanted to have a pyramid larger than the Pyramid of Giza erected in his memory on a full city block in San Francisco, but the city fathers nixed it.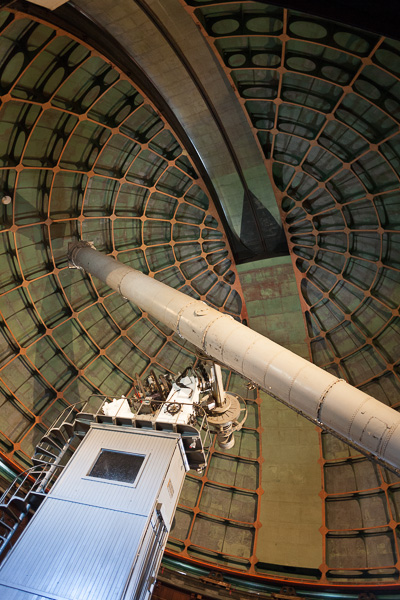 The over-a-century-old scope is kind of beautiful against the ribbing of the dome. The scientists don't actually use it anymore, they have a more modern reflecting telescope up there they use instead.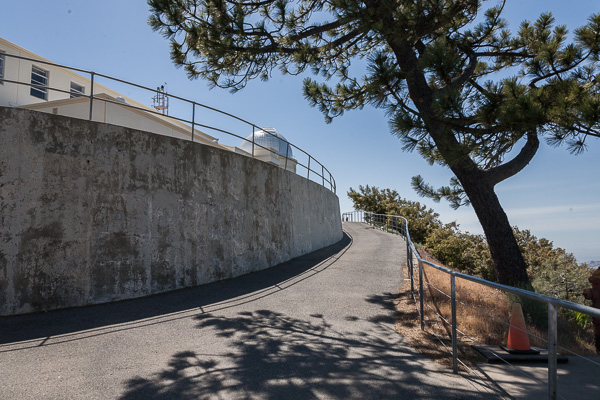 We went up there the Sunday of Memorial Day weekend—our concept was not to do the obvious thing and to drive to the beach in Santa Cruz—this way we didn't have any traffic probs. But there were a zillion bicyclists riding up the 4,000 fee to the observatory. People are so intense about exercise anymore, I wonder why that is.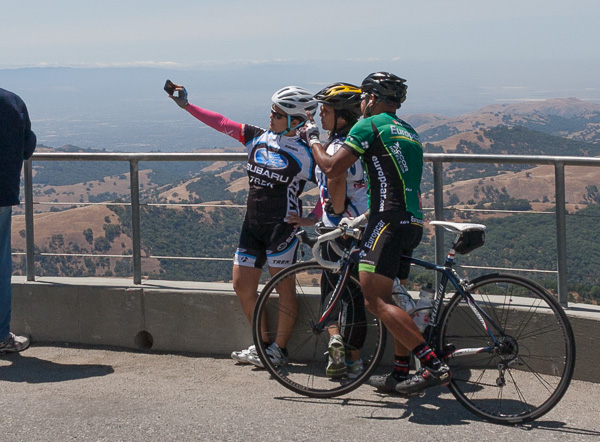 In any case, they were having fun. And then they got to do an insanely long coast downhill.
There's a bunch of other domes for 'scopes up on Mt. Hamilton. Pushing up like puffball mushrooms.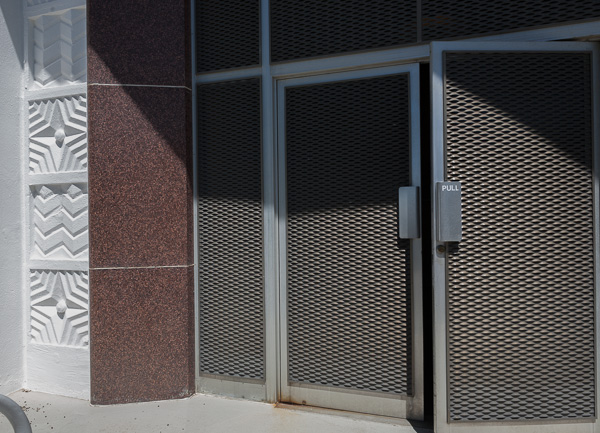 The big reflector 'scope is in this vaguely Art Deco building, nobody around in the daytime, with the 'scope behind a glass wall. I like the single word PULL here.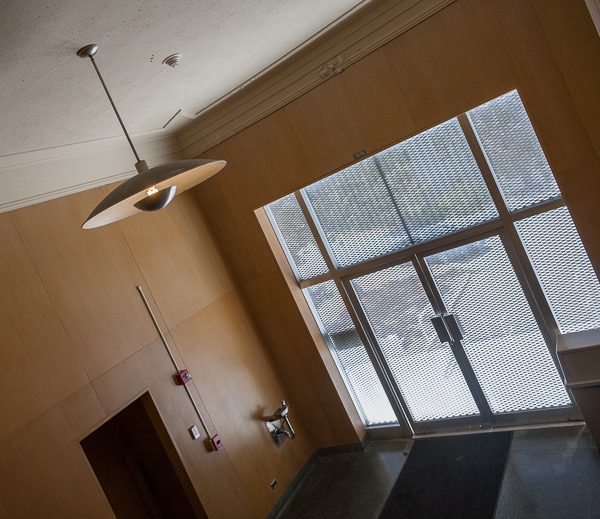 Click for a larger version of "The Theory of Everything."
Inside the building I got a wide-angle picture in the entrance hall that I really like. I call this "The Theory of Everything," my idea being that we have all of these very precisely located and well-describable object arranged just so in this clear-cut space, and there's a curious domain wall beyond which is the bright-matter zone called outdoors, with a car particle visible. But here inside the dim ocher room, our system works. You can even see a water fountain particle, as predicted by our theory.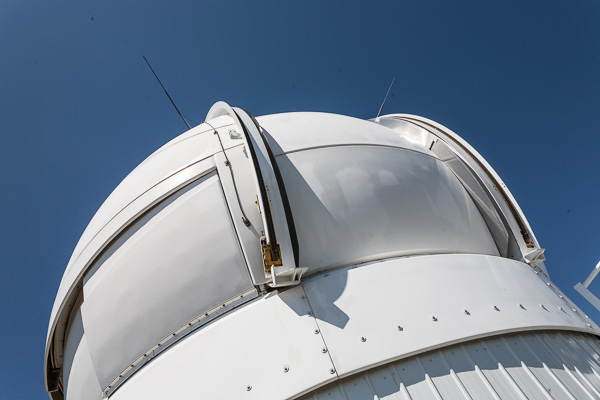 The had this one cute little dome, the Automated Planet Finder, and it looked like Sonic the Hedgehog with a Mohawk.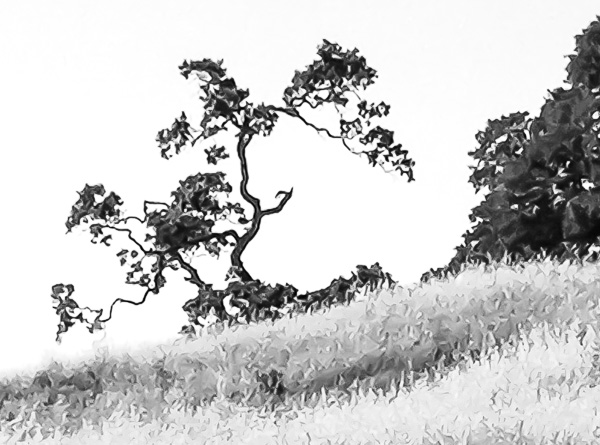 Later we parked halfway down Mt. Hamilton and walked a bit along a trail off the "Two Gates" point in Grant Park, and I saw this amazing Oriental-tapestry-type oak tree. Having left my superduper theory-of-everything 5D camera in the car, I took a lo-res surveillance photo with my smart phone that sort of captures the idea, after I tweaked it like a mofo in Lighroom. But I still want to go back there and really nail the image for my as-yet-incomplete report on this zone of the Milky Way Galaxy.