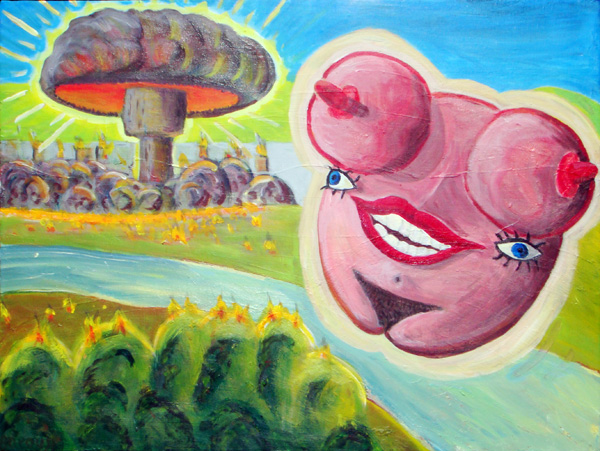 After much dithering, I'm on the point of inking a deal to get Spacetime Donuts and The Sex Sphere out as print on demand (POD) books this summer.
I finished a cover painting for The Sex Sphere last week. That's an a-bomb explosion in the background. The novel is about nuclear terrorism and a being from the fourth dimension, you understand…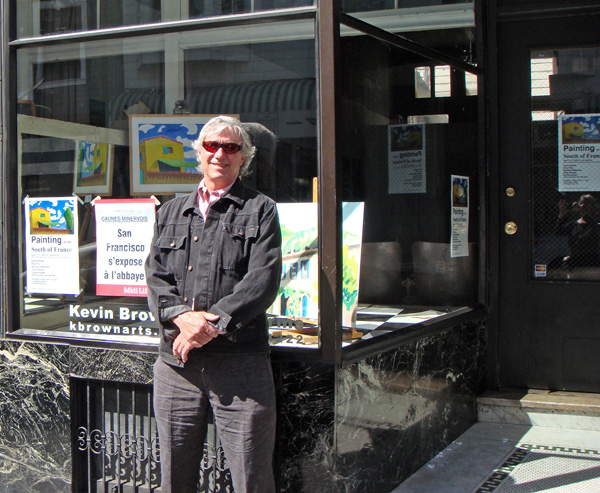 We were in San Francisco for Live Worms art show this weekend. It was nice to see the gang from our painting workshop in Caunes last summer.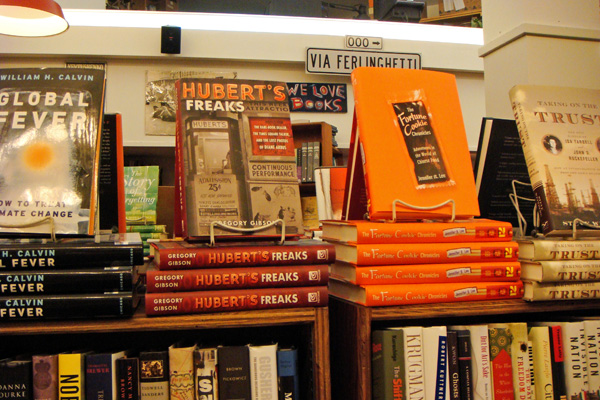 I stopped by City Lights Books of course, and saw my college roommate Greg Gibson's new book Hubert's Freaks on display. I really like this book; Greg's a great story-teller, and there's some interesting controversy surrounding the book.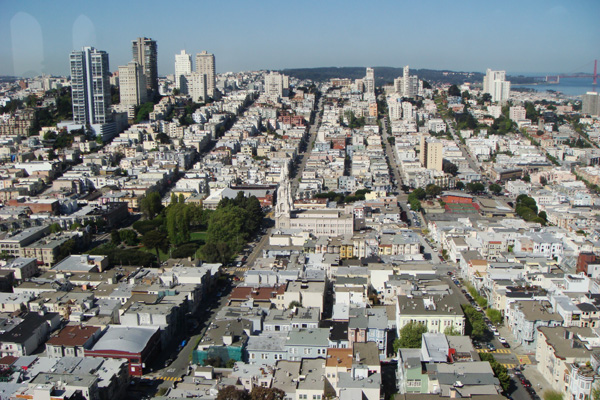 A reader with the handle "WendyMeat" sent me a link to a New Scientist article about non-conventional computer hardware. It mentions some of the ideas I've written about as possible computers in my SF: the molecules in a glass of water (Mathematicians in Love), Belusov-Zhabotinsky scrolls in an excitable medium (Postsingular), waves on water ("The Perfect Wave"), and slime mold (Freeware). So where's my MacArthur prize, awready?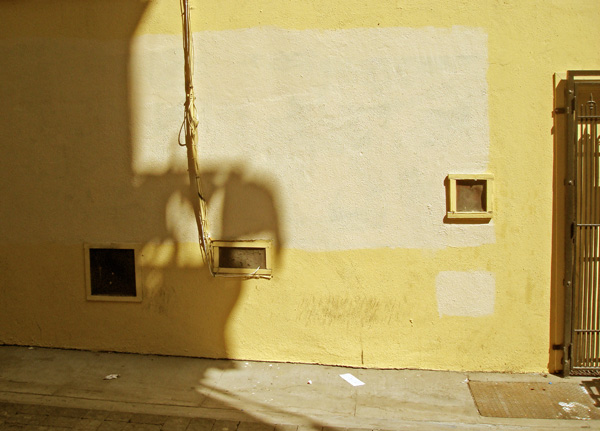 [Jack Kerouac alley in the light of morn.]
I dug out a quote relevant to my ruminations on death in my "The Problem of Death" post. In Gravity's Rainbow (Penguin edition, 2000, p. 761), Thomas Pynchon imagines "some angel stationed very high watching [our lives], being carried on under a sentence of death whose deep beauty the angel has never been close to…"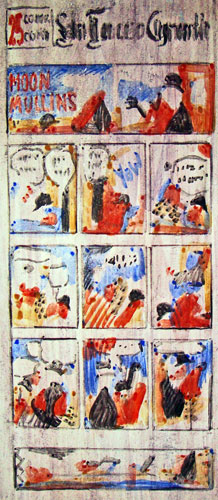 [A mock Moon Mullins strip that's part of a mural inside Coit Tower.]
I contributed to John DeNardo's SF blog, SF Signal for a "Mind Meld" feature with writers commenting on the markets for SF stories.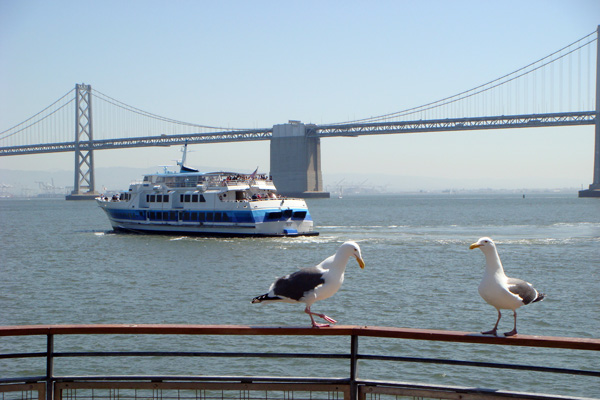 Rick Kleffel posted the entire (short) interview that he excerpted for his short NPR piece about fears that the Large Hadron Collider will destroy Earth. I added the link to Rudy Rucker Podcasts; click the button below to access the MP3 audio file.

While I was writing this post, I happened to get a phone call from fellow SF writer George Zebrowski, entertainingly ranting about the crookedness of publishers vis-a-vis their authors. See his essay (and links): "We Are Not Alone."