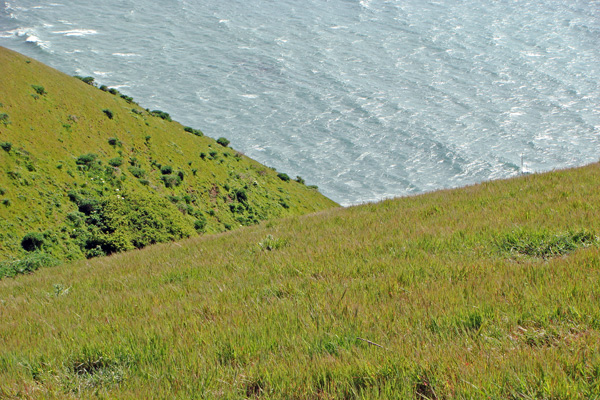 After I gave my talk at Sonoma State this week, I walked the Tomales Point trail at the Point Reyes National Seashore.
There are a number of active dairy ranches on Point Reyes; the park service maintains the buildings of an abandoned farm compound called the Pierce Point Ranch, and that's where the Tomales Point trail starts.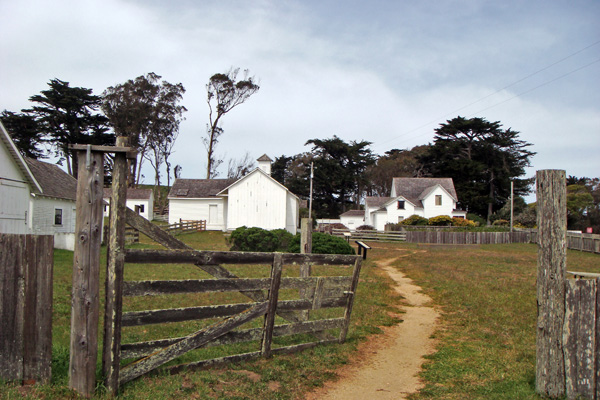 The path is an easy, but exceedingly windy, walk — you go out and back along the northernmost spit of Point Reyes. The sandy ground was covered with yellow/orange poppies and clumps of purple irises. Rather than pushing straight to the very tip, I veered off the path and took my time.
I saw the local "tule elk" herd on the Tomales Bay side. And on the way back I walked on the edges of the bluffs on the Pacific Ocean side.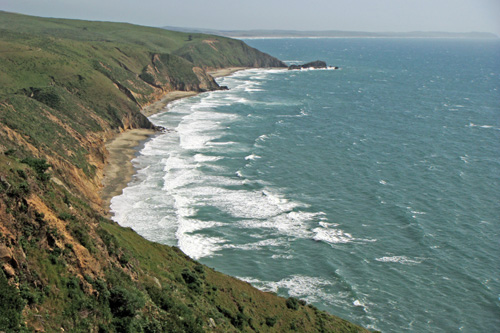 I love these sky/sea/cliff views; I can briefly forget myself and merge into the landscape. When I wasn't merged, I was fretting about POD publishing of all things, thinking about Amazon's recent greedhead move. When I'm between books, I don't have the usual kinds of things to think about. I get a little squirrely when I don't have an invented world that I'm partly living in, a shell that I'm growing around me all day every day.
At the end of day, even though I was exhausted, I made my way to McClure's Beach, which is downhill from the Tomales Point trailhead.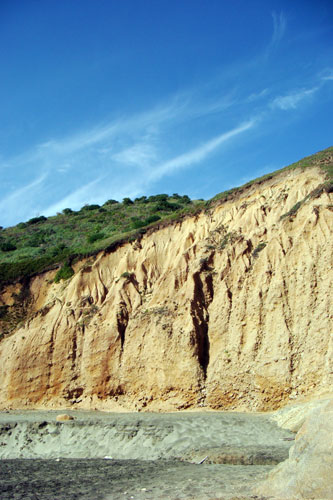 The talk at Sonoma went well. I don't think we managed to tape it. For a change, I didn't use PowerPoint, and rattled on more or less extemporaneously about the ideas underlying my SF philosophy paper, "Everything Is Alive." The students and teachers seemed to like it, and asked a lot of questions. Over the years, I've developed the skill of parrying difficult philosophical questions — if you're a philosopher you don't exactly have to refute a counterclaim, you only have to show that your own way of thinking is interesting enough to investigate.
I felt a little letdown after the talk, though. Is it that I miss teaching? No, I think it's that I no longer feel like teaching or lecturing at all. I think I'm tired of explaining my ideas; that's the nice thing about being a writer — you get it down in black and white for once and for all. When I speak, I often encounter blank incomprehension, which is a little unsettling to see. Like I'm from Mars.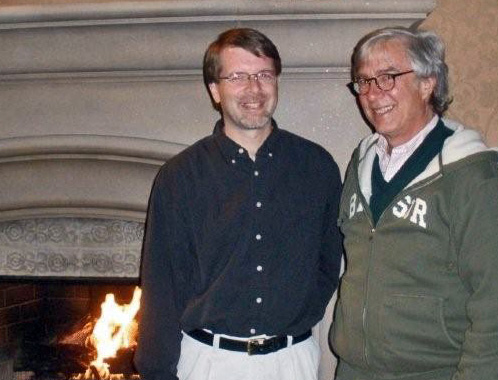 [Photo by David Povilaitis]
But I will say that at Sonoma State, quite a few in the audience were in fact on my wavelength, especially my host John Sullins, a former student who's now the chair of the Phil Dept, and my old pal David Povilaitis, who illustrated my book The Fourth Dimension. I learn a lot from the question-and-answer sessions, if nothing else, it's good exercise, not unlike fencing — which Sullins happens to teach as well!
But at this point in my life, I no longer care very much if I can convince anyone or not. It's like, at this point, my increasingly far-fetched ideas are art objects I've crafted, and it's pointless to ask if they're true. I'm fond of them, and I draw some comfort from them, and I like dramatizing them in SF novels — but I don't want to put emotional energy into the task (which by now I know to be fruitless) of converting people.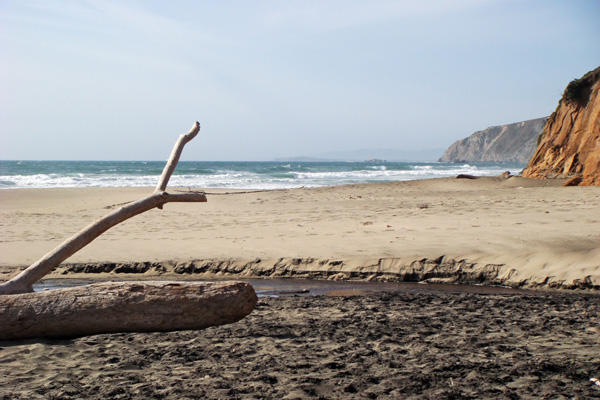 As I mentioned my novel Postsingular at the talk, the subject of the singularity-maven Ray Kurzweil came up. There was an article in Wired last month which discussed about Ray's obsession with living a long time. Ray actually sells pills online! Might the phrase "snake-oil salesman" have any relevance here?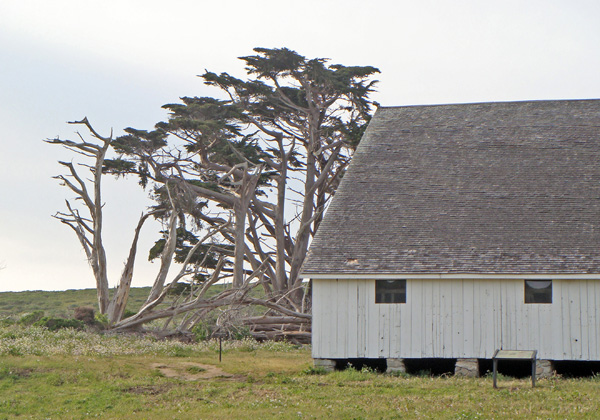 The problem of death is like a koan: "Hi, you're alive and everything is great. But you're going to die and it's all going to end. What are you going to do about that?"
I've been thinking about philosophy and the problem of death ever since I was sixteen — what set me off at that time was that I was in a potentially lethal car crash. After nearly fifty years of grappling with the problem of death, I've reached the point where I'm okay with it — that is, it doesn't totally freak me out.
I enjoy life, mind you, and I go to reasonable lengths to stay healthy and to keep myself alive. I don't want to die. But I'd like to think that I've learned to face the prospect with a certain equanimity and philosophical detachment.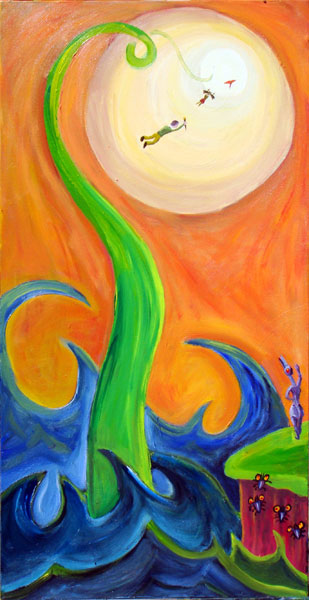 The key move is to identify my "self" with something larger than my doomed meat body. I might, for instance, think of my "self" as extending into my descendents, or into the minds of my students and readers.
Even more lastingly, I can identify my "self" with the Ultimate Being that underlies the Cosmos — whatever that is. The big "I Am."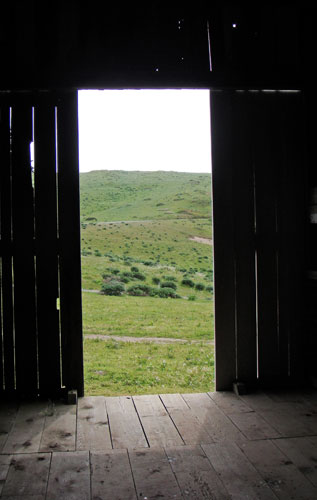 This classic rubric for this philosophical move is to describe death as follows: "The dewdrop slides into the shining sea."
Letting go of an obsessive attachment to your meat body is a source of liberation. If you're totally freaked about your mortality, it makes for a weak point where the government and big business can get at you. They use the fear to control you. The subtext of the majority of ads and government propaganda is: do what we say or you'll die.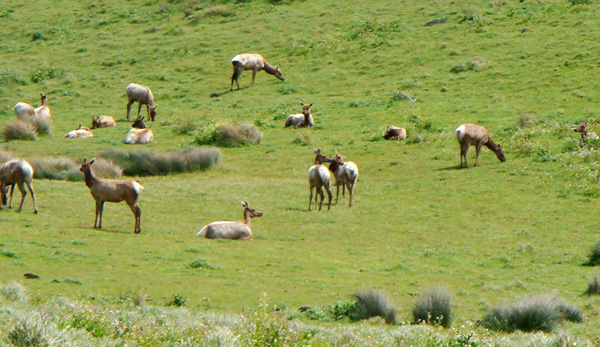 It's good to be alive today. That's all I get (today), and that's enough.
Brave words, mouth noises, but they have no real bearing on the ache of nostalgia that I felt driving south along the coast in the dusk, as if driving through my life, past the south end of Point Reyes where my son had his 30th birthday party five years ago, past Stinson Beach where the family and I gathered after my mother's death thirteen years ago, through Muir Beach where I worked on the CA Lab software with John Walker twenty years ago…is it life's transitory nature that makes it so painful and so sweet?