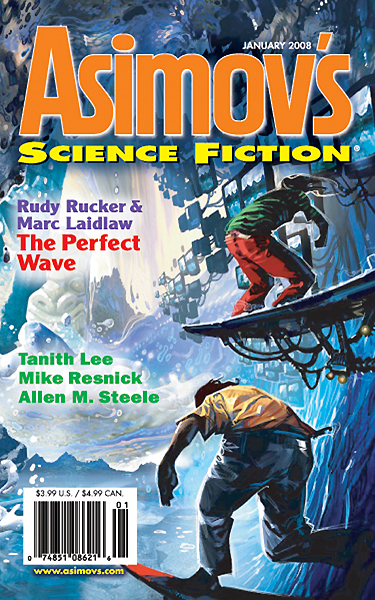 "The Perfect Wave" by Marc Laidlaw and me is the cover story of the January, 2008, issue of Asimov's SF magazine.
I'm stoked; this is my second Asimov's cover in six months, as Bruce Sterling and I scored for "Hormiga Canyon" in August, 2007.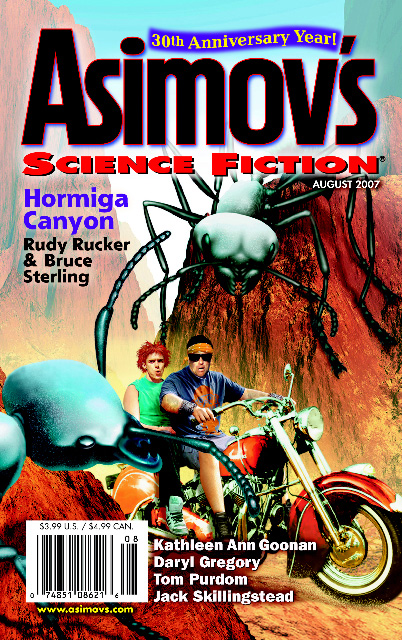 Marc knows the "Perfect Wave" cover artist, Jeremy Bennett, and has a bit about him on the Laidlaw blog site, also a link to a big picture of the cover painting uncropped and unobscured by textual information.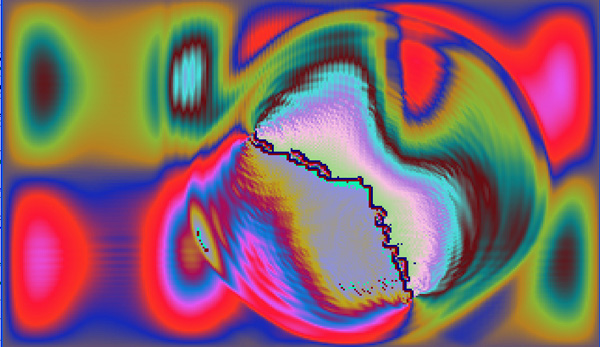 The weird waves in our story were inspired by some nonlinear waves that I discovered in my CAPOW software.