I've been thinking about options for making some of my out of print novels available again. There's still some hope I can get a mainstream publisher to reissue the four books in my Ware series, but my other out of print books are more problematic. I'm thinking of Spacetime Donuts and The Sex Sphere in particular, and maybe eventually The Secret of Life, which is available only in ebook form.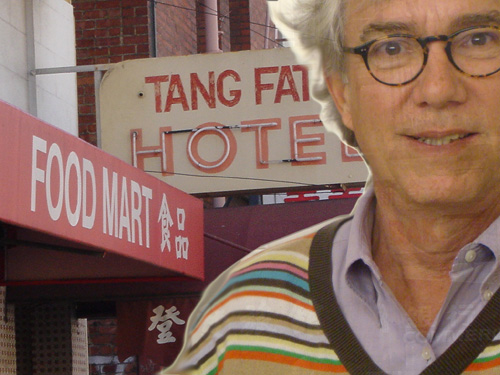 I can't presently find any small press willing to republish them in the usual manner (printing books and selling them in book stores), so I've been looking at some other options. The first set of options revolves around the print-on-demand route, also known as POD. The tech is now at the point where you can store a clean Adobe PDF file of your book and cover somewhere in the Web, and an unseen giant machine (plus staff) somewhere else can print and mail individual copies as orders trickle in.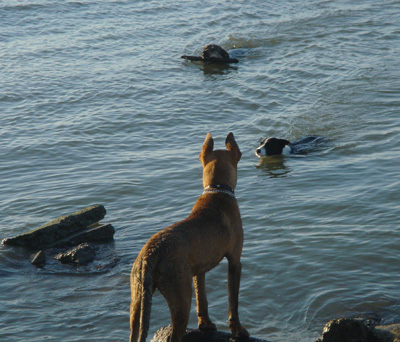 Perhaps the simplest route to POD is to sell facsimile editions, which resemble bound Xerox copies of your book. A published author can do this via the Authors Guild Back-In-Print program. You send them one of your out-of-print books, they rip it apart and scan it, and the iUniverse POD publisher prints and mails off nicely bound copies on demand, with the books marked as "An Authors Guild backinprint.com edition." I haven't seen these books, but have in the past seen (other companies') facsimile editions that are a bit smeary-looking, or kind of light gray, with broken letters — the inexpensive "classic library" books you seen on bargain racks in stores are usually facsimile editions. But I understand the Authors Guild boods are printed on nice paper and with a color cover. The books' prices depend on page count, a 200 page novel might go for $15. The cost to the author: you have to pay $90 a year in dues to be in the Authors Guild, which could be severe if you have to keep this up year after year.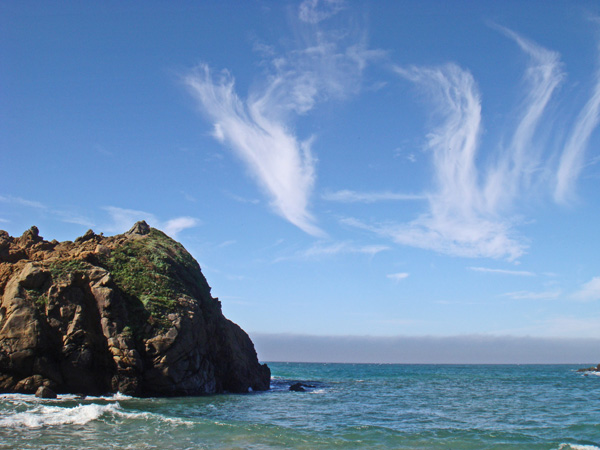 [Most of today's pix are left over from the Big Sur trip — what a contrast between these images and today's subject matter, sigh…]
The other routes to POD involve (a) scanning the book, (b) running some optical character recognition software (OCR) to get an electronic file such as a Microsoft Word file, then (c) using a tool like Adobe InDesign (or just Word) to design a book which you save as an Adobe Acrobat PDF file.
There are two ways to do this. Either you turn this work over to a specialized company, or you do it yourself (DIY).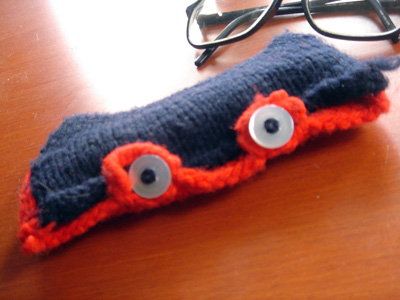 On the turn-it-over front, I like the looks of E-Reads , a specialized company reissuing books (including SF novels) in both POD and in ebook formats. A nice thing about E-Reads is that they have a real SF editor working there, in the person of John Douglas (who edited my books Freeware, The Hollow Earth, and The Hacker and the Ants at Avon). E-Reads publishes ebooks as well as POD books, and I see their ebook editions listed on Amazon in the Kindle format,as well as for sale on their site. E-Reads does not make every single one of their books available in POD format. One of their books might typically list at about $17 with a royalty to the author of about $2.
There's a newer publisher getting into POD reprints of SF books as well, ARC Manor, and they also seem like a good outfit. By the way "ARC" is short for "high speed Electro-Arc Printer" which is how POD books are made. Like other POD publishers, they farm out this printing to a superbig company like Ingram's LSI service (More about LSI below). Their philosophy is to keep the book prices down in order to up the numbers sold. One of their books might typically list at about $10 with a royalty to the author of about $1.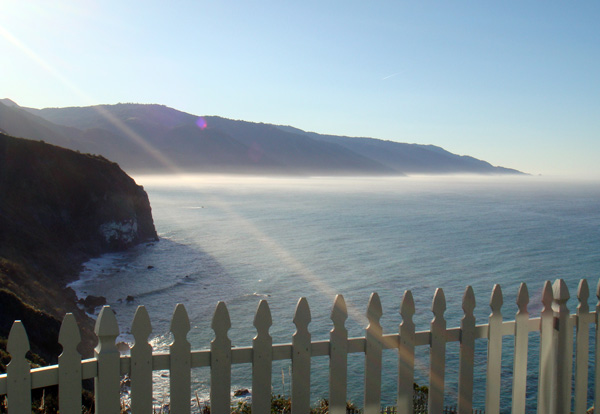 On the DIY POD (do-it-yourself print-on-demand) front, carrying out the scanning and optical character recognition (OCR) process is bound to be time-consuming, but not devoid of geekly interest. I haven't done a test run yet.
To start with, I'd tear the books up and scan them into PDF files at 300 dpi. I'm about to get a new copy of Adobe Acrobat Professional 8.0, which supposedly has decent OCR. Otherwise I might need to buy the Omnipage OCR ware for $100. In principle you can do OCR on scanned TIFF files with Microsoft Document Imaging, but I don't think I'd want to do a whole book that way.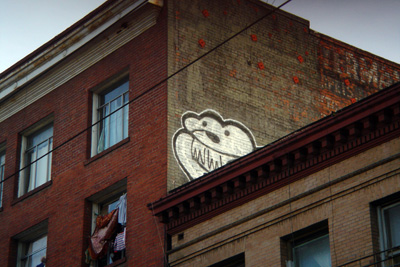 Once I get the text in electronic form, I'd get my designer-pro daughter Georgia to help with the InDesign creation of a book PDF. Most of all, I'd like to make paintings for the covers, as POD books otherwise tend to have rather generic public-domain cover art.
As for DIY POD distribution, I learned about some possibilities via a Make #12 article "Book Yourself" by Kevin Kelly. The basic idea is that you send a print-ready Adobe Acrobat PDF file for the book and its cover to a POD printing company, and let them fulfill your orders and send you your cut.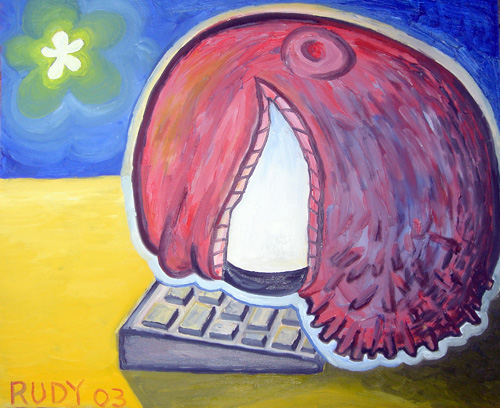 The DIY POD printer company I've looked at most is Lulu. For about $100 you can get an international standard book number (ISBN) that gets your book listed on Amazon and similar databases, also your book can be in the databases of libraries. When you buy the ISBN, you can select your own publisher name, like Big Pig Press or whatever. You can terminate your relationship with Lulu anytime.
The retail price for a Lulu book goes like this. Say you want a 6" x 9" perfect bound (stack of pages glued at the spine in the usual fashion) black and white (with color cover) 175 page trade paperback—Lulu charges $5.00 to print it, I add on $2 for royalties, Lulu charges a fourth of my royalties $0.50, making $7.50, and a retailer adds on a little over half of that for themselves, say $3.50, so Amazon might list the book at $15 and discount it to $12.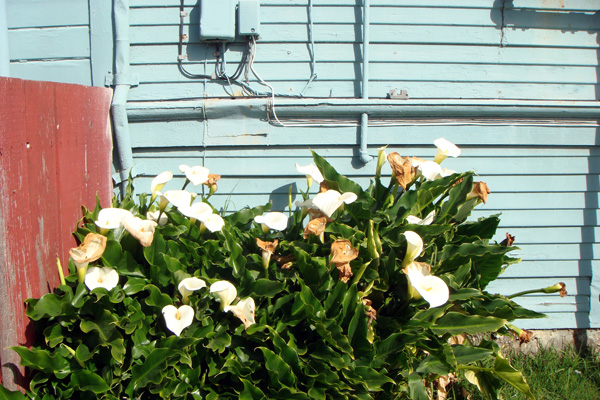 Amazon has their own DIY POD printing company called BookSurge. They pay you 35% of the sale price of books that they themselves sell, and you can terminate the contract with 30 days notice. You send them a print-ready PDF file, and the books sell for about $15. So far as I can tell, the minimum startup charge to the author is $299. The core business of BookSurge seems to that of a vanity press, meaning that they want to sell their authors a wide range of editing and promotional packages; this is also the case with LuLu. But, again, you can put your own publisher name on the book.
For their own POD printing, many publishers use Lightning Source, Inc. (LSI) which is a division of Ingram, one of the larger book wholesalers in North America. In principle an individual can use LSI — by becoming a publisher — here's a page discussing LSI and Lulu. I registered here, and a polite lady called me back from LSI, and said they'd be willing to produce my books. The LSI registration fee (includes getting an ISBN and so on) per book is something like $105, with the understanding that you're sending in a completely finished PDF file for book and cover.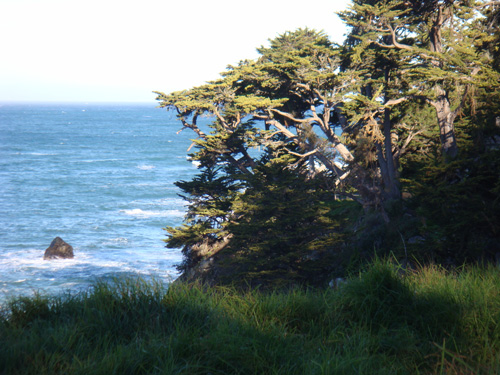 What about electronic book publication? Only three of my books are available as electronic books:
(1) Spaceland, electronic version from Tor, available on Diesel (about $10), eBookMall (about $11), or Fictionwise (about $10), in each case, formatted for the secure eReader (which can run on a wide range of handheld or desktop devices). Also available in the Amazon Kindle format (about $9).
(2) The Secret of Life, electronic version from ElectricStory, available on Diesel (in Mobipocket or MS Reader formats) (about $6) or the ElectricStory site (about $7), also available as a Kindle edition from Amazon (about $6)
(3) Postsingular, Creative Commons version permitted by Tor Books, available on my Postsingular site or on ManyBooks in unencrypted text, HTML, PDF, and other forms. Price: free.
Except for a very few megaellers at the high end of the power-law curve, marketing ebooks has thus far been pretty much a waste of time. My Spaceland from Tor has sold only a few dozen copies, while, over seven years, my The Secret of Life from ElectricStory has sold less than a hundred copies, even though no paperback edition ever appeared.
The fact that about 30,000 people downloaded my free ebook version of Postsingular shows me that people are willing to read books on computers…but, at least a present, they aren't willing to pay for them.
Will the easy-on-the-eyes e-ink devices like Kindle change this? Maybe in 5 or 10 years, but for now, for most authors, selling ebooks is likely to be less profitable than selling POD books.
A different angle is to simply give the ebooks away, and think of your POD book a cost-effective printing service that people can use.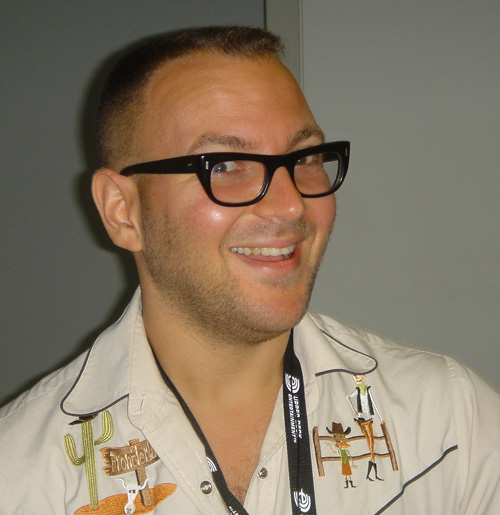 Cory Doctorow — who inspired me to do the Creative Commons release of Postsingular — argues passionately against encrypted ebooks and for making ebooks free.
If you're living way the hell out on the long tail, why not get a few bucks from the rare passers-by? Yes, says Cory, but you can't get money selling ebooks. Focus on the POD.
It's worth making the distinction between an unencrypted "multiformat" ebook and the encrypted "secure" format with digital rights management (DRM). DRM is widely believed to be a Bad Thing, as it can make your ebook hard to read.
I tend to agree with Cory that DRM is such a big hassle that it's not worth doing. But, this said, could there ever be a middle way between free ebooks and DRM ebooks, this would be selling ebooks in an unencrypted multiformat mode?
Unencrypted multiformat editions are less hassle to read, and, as a practical matter, it's easier to create them than to create DRM ebooks. Yes, there's some danger of people buying an unencrypted ebook and then giving out copies to their friends — but that's a familiar kind of risk, and there are of course laws against doing this.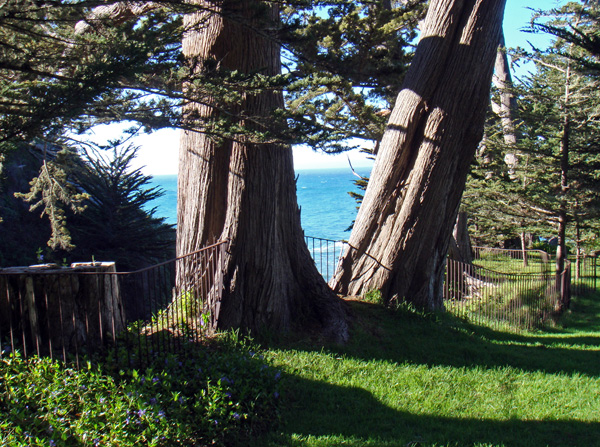 How hard is it to convert a book into an ebook? I've heard one editor say that conversion to ebooks costs considerably more than they recoup per book — and that may have been true five or ten years ago, but it's hard to see why that would be the case anymore. Could it be that it costs a lot of money to get the codes to put DRM on a file? If that's the case, it's just another reason to deep-six DRM. But maybe the editor was just talking about adminstrative overhead…internally billable budget hours. In any case, the nub of hte problem is still this: ebooks only sell dozens of copies, so why bother?
In making the free version of Postsingular, I got the PDF file for the book from the publisher, used Acrobat Pro to save it as an RTF text file, munged that in Word until it looked nice, then saved that as a PDF file, as an HTML file, and as a text TXT file. It took me maybe two hours, tops.
But if you want a whole range of formats, like for Mobipocket, Microsoft Reader, and the Ereader, then you need to do some more conversion work. Here's a wiki that discusses ebook conversion.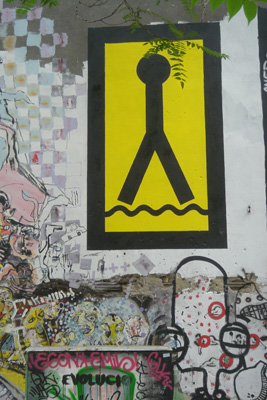 Once you have your book in some ebook formats, how would you distribute it for sale?
If you wanted to sell ebooks in a DIY fashion, you could post them for sale at a pay-per-download site like PayLoadz. But probably hardly anyone would find your book there.
If you can pass yourself off as a publisher, you might get the ebook listed by Ingram's electronic end of things, Lightning Source. So far as I can tell, it appears that all a publisher has to do is send them a file for the book and pay $12 per year per title to have it be an ebook. I'm guessing that LSI has the ebook conversion process automated and you just send them maybe the official PDF file plus an electronic text RTF file and/or maybe an unformatted ASCII file and they can spew out the other formats (like MS Reader and Palm) on demand. But I'm not sure about this; you have to register with LSI as a publisher to get info about how this works — if I succeed in doing this, I'll post what I learn.
Another approach would to send a PDF image of your ebook to Amazon Kindle, who will encrypt it for their Kindle reader. You have to make a Kindle account and sign in to look at the info about how this works; so far as I can tell they want exclusive e-book rights.
Yet again, youmight approach the behemoth ebook sellerFictionwise — although they want at least ten (!) books as electronic RTF files, and they want exclusive rights to sell the ebooks.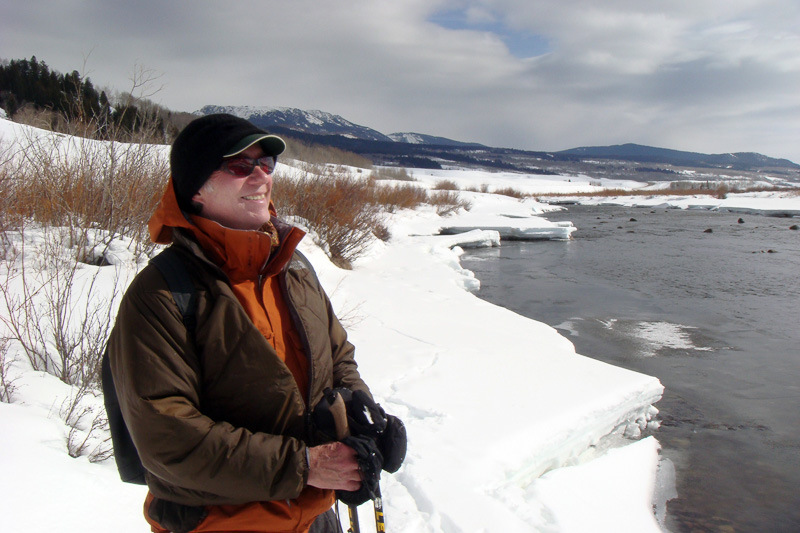 I'm lost and I'm groping my way. But I like being lost. Kind of. The purpose of this blog entry (which I keep revising) is to organize my thoughts and assemble some links. Feel free to comment with your two cents worth…