On Saturday at 3 pm, I read my recent story "Laser Shades" at Borderlands Books in San Francisco. I appeared with Robert Shults, who recently launched his fascinating photo book, The Superlative Light. See the account of his project in the New York Times.
I taped today's event. The audience included Jude Feldman of Borderlands, plus my wife Sylvia, my son Rudy, and our granddaughters Jasper and Zimry. To make today's podcast fun, I taped Jude talking about the history of Borderlands, followed by Robert's rap about his book of photos of the Texas Petawatt Laster Lab, followed by my story, "Laser Shades," and then a little more talk about the technology of lasers. With Jasper and Zimry pushing in whenever they could. Kind of a cinema verite podcast, you might say. (57MB, 47 min).
You can play it right here.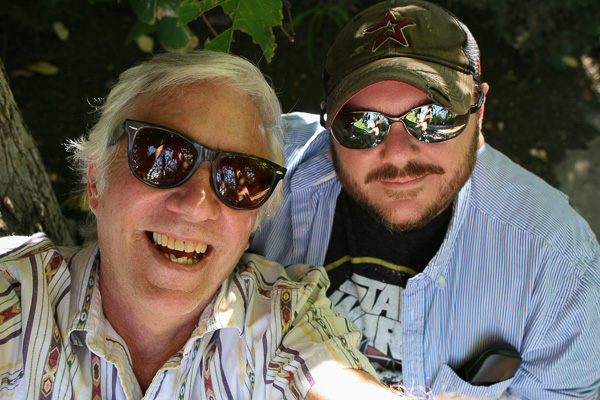 Here's Robert and me at the Rosicrucian World Headquarters in fabulous San Jose, California.
My story was written to fit into Shults's book. The book contains lovely and sinister photos of the Petawatt Laser Lab in Austin, Texas. And my story is about a guy who uses a superpowerful laser to try and raise his dead wife from the dead.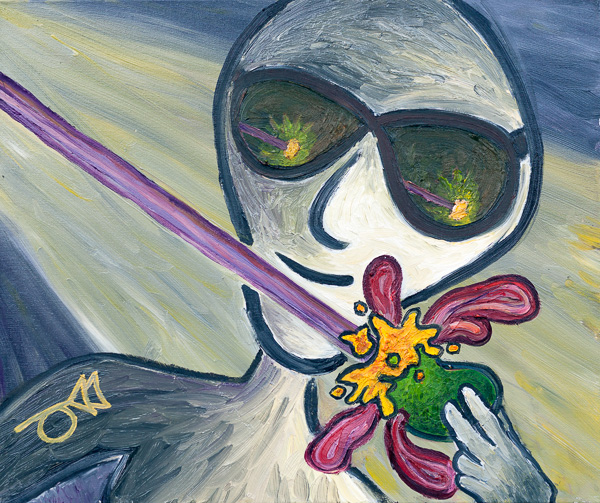 "Laser Shades," oil on canvas, February, 2014, 24" x 20". Click for a larger version of the painting.
While I was working on the story, I wasn't quite sure about how to end it, and then I made my new painting as a way of previsualizing a big scene. The guy in the painting is wearing special laser-proof shades and he's (rather unwisely) holding a fetal "egg" in the path of a yottawatt laser beam. A yottawatt is about the power of the Sun. That zapped egg is going to hatch out some kind of weird person, so look out!
I have an older recording of me reading "Laser Shades" online also. Recorded in my home studio.
You can play it right here.

Or go to Rudy Rucker Podcasts.




But don't just listen at home, come on out and meet me and Robert Shults. Borderlands Books Cafe on 870 Valencia Street in the Mission district of San Francisco, 3 pm Saturday, November 8.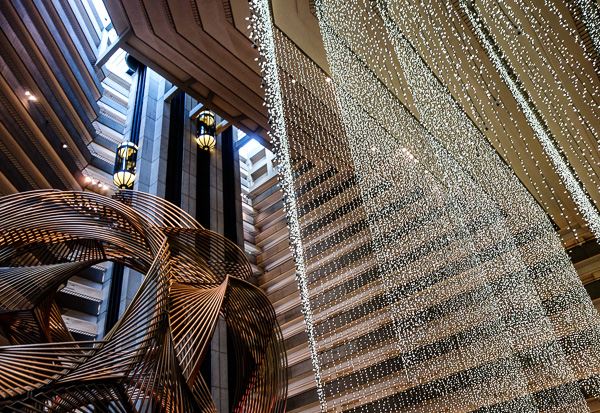 The saucer is waiting for you.