Back in June, my wife and I splurged and went to the Michelin two-star restaurant Manresa in Los Gatos for a "seasonal and spontaneous" dinner for two that cost in the neighborhood of $400. More expensive than I'd expected, but there we were, so we went for it.
I don't like to be one of those people that annoyingly flashes their camera in a restaurant, or even someone who's photographing his food without a flash. So today's photos are still from our road trip out west.

[Tufa at Mono Lake near Lee Vining, California.]
In any case, I did make a note of each of the fifteen (!) servings we got. Here they are, with two minor complaints.
1. Black olive madeline with a cube of red pepper jelly
2. Abalone in aspic on panna cotta
3. Crisped kale with goat-cheese beignet
4. Lightly cooked egg in shell with cream and maple syrup
5. Veal tartare with shaved tuna
6. Courgette, pistachio and nasturtium blossoms with cream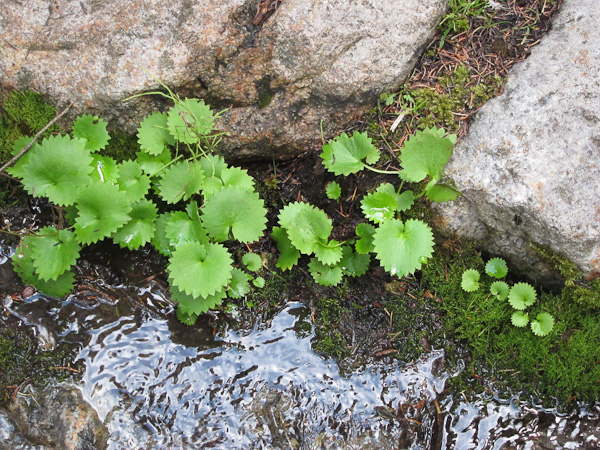 ["Miners lettuce" near Green River Lake in Wyoming.]

7. "Into the garden" salad
8. Mediterranean fish soup with lobster and saffron
9. Japanese sea bream (not impeccably fresh)
10. Slice of chicken breast and raw egg in a hot seaweed-chicken broth
11. Lightly braised lamb with cucumber (some of the lamb was tough and raw)
12. Raspberries and ice-cream
13. Banana cake and frozen chocolate mousse
14. Pistachio parfait with cherries in wine
15. Chocolate madeline with a cube of strawberry jelly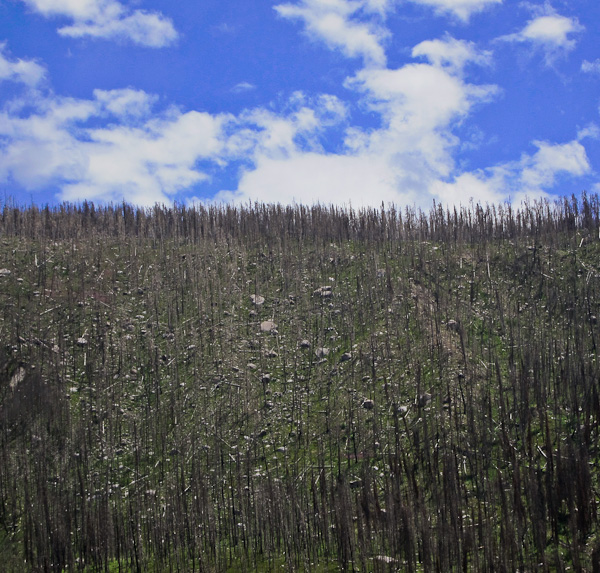 [A rocky slope against the sky at New Fork Lake, near Pinedale, Wyoming.]
All in all it was a great experience, more like theater than like a meal, really. Tiny exquisite dishes that focused your senses. It took three hours. The dining space is very pleasant. And the servers timed it so our two plates would come out at the same time, with two servers carrying them, the plates touching our table at the same instant.

["Bell bottom" horse hooves at the Rendezvous parade in Pinedale, Wyoming.]
I hope to go to Manresa again…in a few years. Or sooner, if a proverbial visiting movie producer wants to pick up the tab.