I have three new books coming up in 2011-2012. Well, four, if you count the new edition of my self-published art book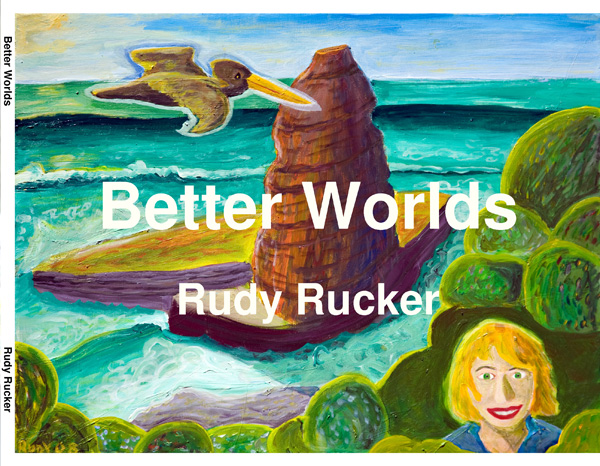 (1) I just published a new edition of my art book, Better Worlds, on Lulu. It has 79 color paintings now, and sells for $29 paperback or $5 as a PDF.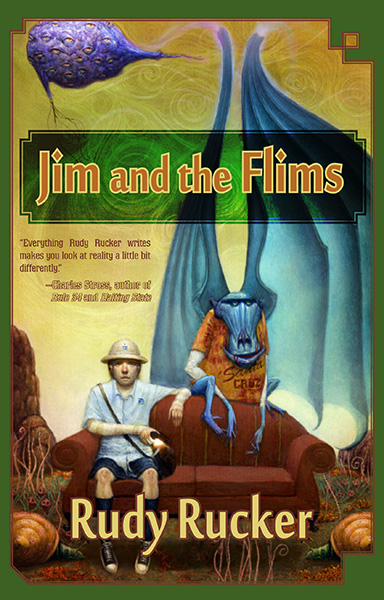 (2) Jim and the Flims, my fantastic novel of Santa Cruz and the afterworld will appear from Night Shade Books in June, 2011. See my JIM AND THE FLIMS page for more info.
I'll be giving a reading from Jim and the Flims at the Capitola Book Café on June 4, at 6:30 pm, sharing the podium with Kim Stanley Robinson. And I'll be reading at Borderlands Books on Valencia St. in San Francisco on Sunday, Jun 10, at 3 pm.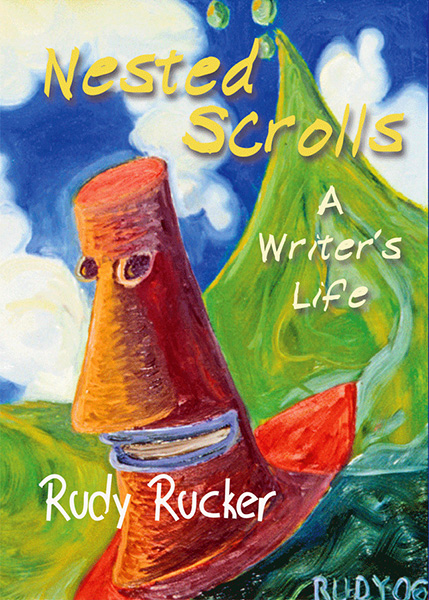 (3a) My autobiography Nested Scrolls is also coming out, first in a limited edition from PS Publishing in July, 2011.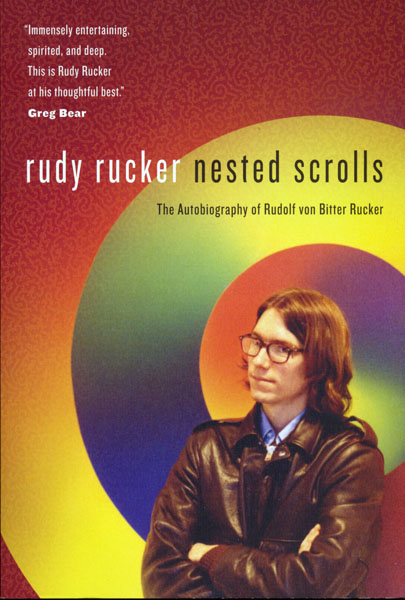 (3b) And a second edition of Nested Scrolls will appear in a hardcover from Tor Books in December, 2011. See my NESTED SCROLLS page for more info.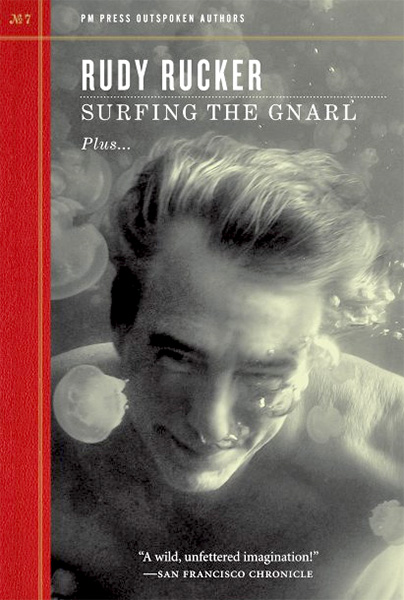 (4) Last of all, my small anthology Surfing the Gnarl will appear in the Outspoken Authors series from PM Press in January, 2012.