[As of 2020 this 2010 page was obsolete and I've updated it. I reissued Terry Bisson's Billy's Book in 2020. See the 2020 blog page for new links.]
In our never-ceasing quest to shock and enlighten the world at large, Terry Bisson and I are releasing illustrated print and ebook…see the revised 2020 Billy's Book page for Terry's incredible collection of tales, sometimes known as Billy's Book, but also as Billy's Picture Book, thanks to some painted illos I created for it.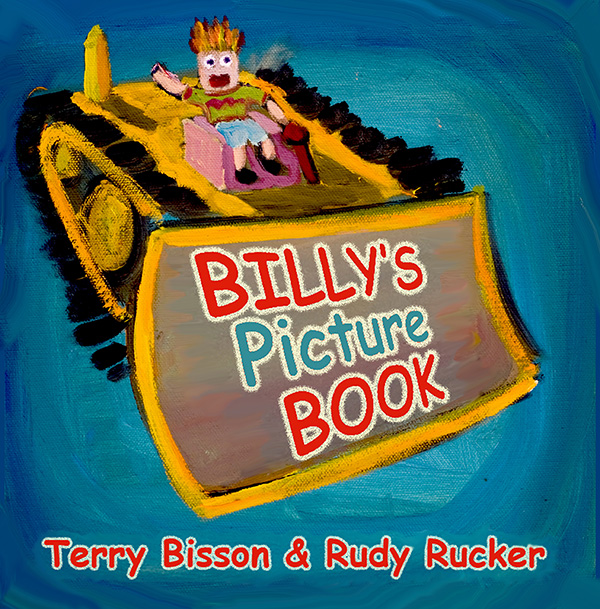 Billy's Picture Book contains Terry Bisson's thirteen off-kilter tales about an eager lad named Billy—including "Billy and the Spacemen," "Billy and the Ants," "Billy and the Talking Plant," and more. The tales are like Zen parables, with an odd, rollicking humor. Rounded out by my surreal painted illustrations, Billy's Picture Book is the book your inner child needs.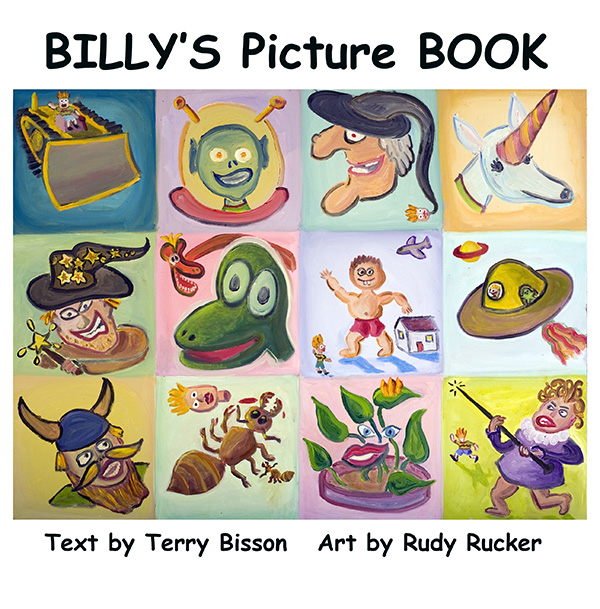 You can still find the original, non-illustrated, out-of-print, highly collectible PS Books edition from resellers.
Geek and ye shall find.
Oh, and the new edition uses Mikado font and not Comic Sans.