I finished two paintings in the last couple of weeks. As always, you can buy quality art prints of my paintings at Imagekind. And you many of my originals are for sale at my Paintings site.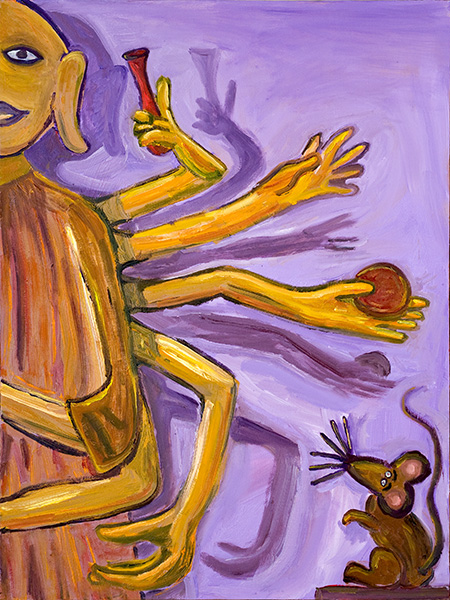 "Buddha and the Mouse". Oil on canvas. 18″ by 24″. July, 2010.
I took a photograph of an interesting statue of a twelve-armed Buddha in a small Asian art museum in Pasadena, California. The somewhat sinister pattern of the arms and shadows interested me. So when I got home, I painted the image, and I added a mouse to give the picture a bit of a narrative quality.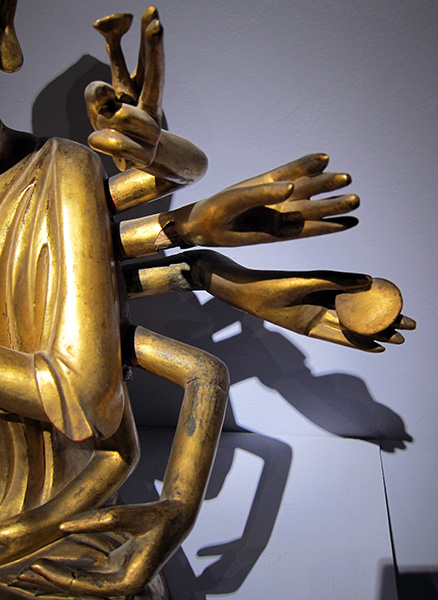 Above is the original photo, which appeared in an earlier post as well.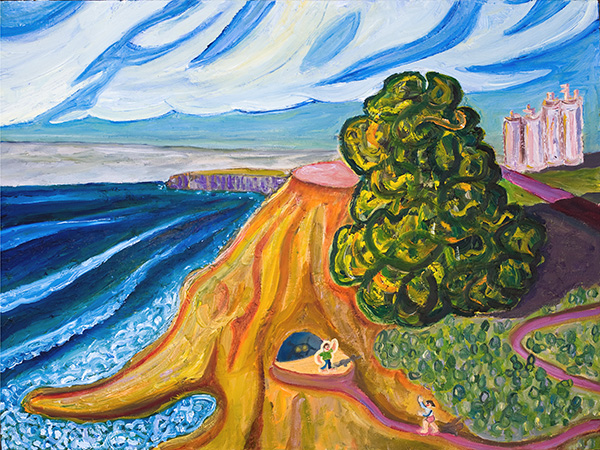 "Davenport Cave". Oil on canvas. 24″ by 18″. July, 2010.
This one started as an en plein air painting atop a cliff in Davenport, California. I was there with my wife Sylvia and my painter friend Vernon. It was a windy day, so I didn't work on the picture for very long at the site. I was struck by a little sea cave in the side of the cliff and by the towers of a shut-down cement plant to the right. Back home I worked on the painting for another week, adding a man, a woman, and a shadowy crab-like shape inside the cave. I like that the cliff shape looks a little like the head of an elephant.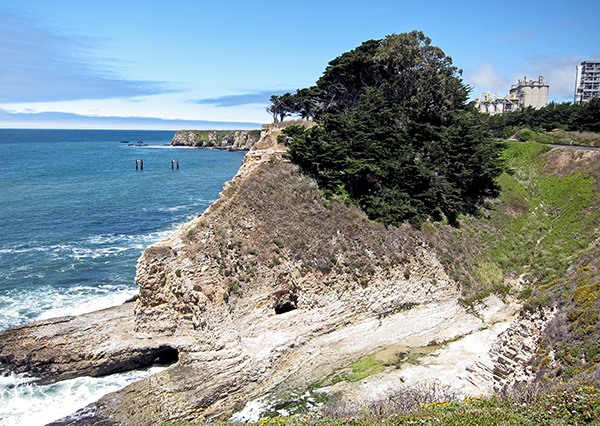 Above is the actual scene that I was looking at.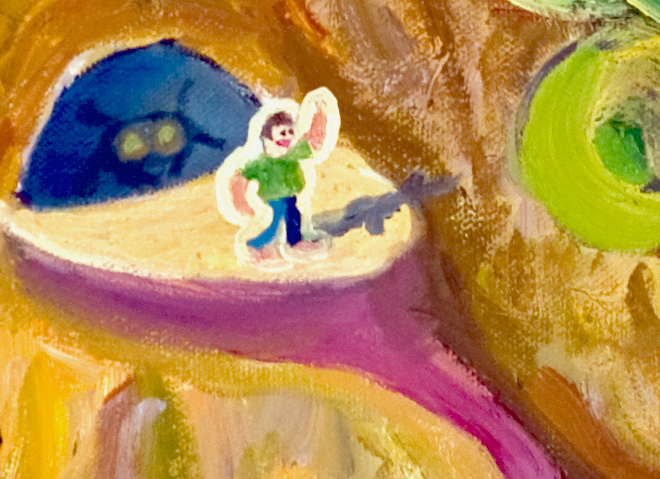 And here's the thing in the cave. Representing the man's psyche? Does he know the crab thing is there? Is it an alien? What is the man's relationship to the woman? Do they live in the cave? Is the crab their friend? I like pictures to be like ambiguous and indecipherable parables.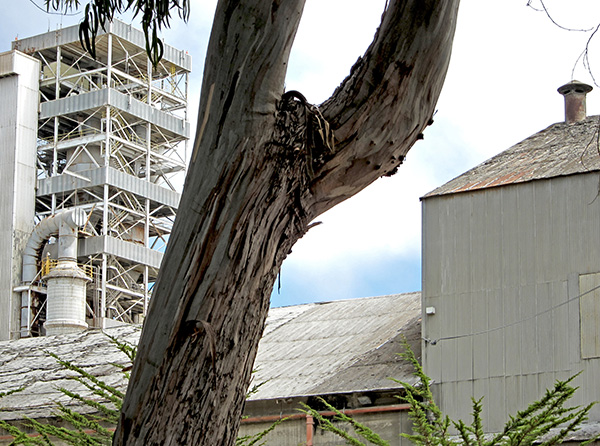 The cement plant at Davenport is being closed down, it has a certain rough industrial charm.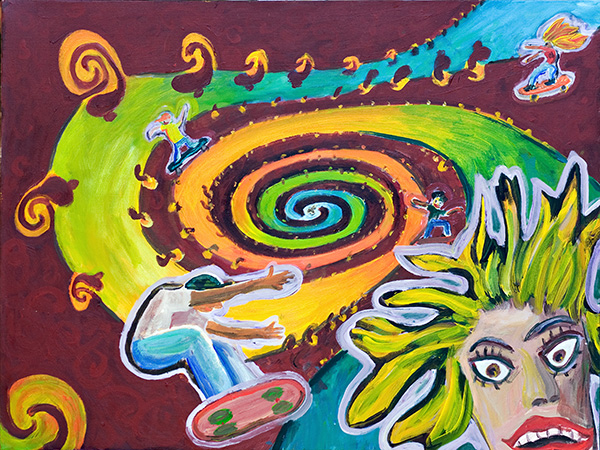 "Fractal Skate Posse". Acrylic on canvas. 24″ by 18″. May, 2010.
While I was at it, I recently retouched this painting that I did in May. I hadn't been quite happy with the lower right-hand corner. I wanted to get it right for use in the illustrated free ebook version Billy's Picture Book that I made with Terry Bisson last week.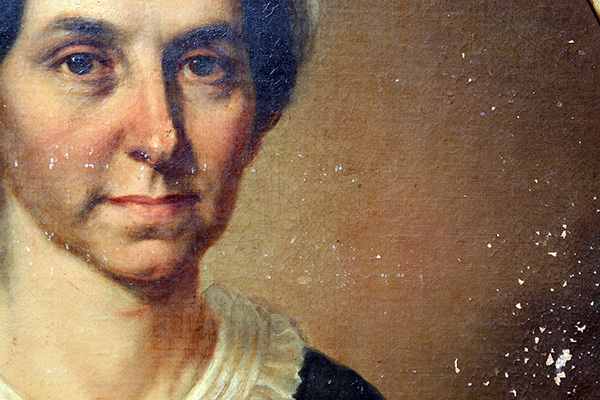 My brother Embry recently shipped me a family painting of our great-great-grandmother, Sarah Elizabeth Harris Rucker (1814-1895). I remember looking at this painting at all of our mealtimes as a boy—Sarah hung in our dining-room. As boys we thought the picture was dark and stern, but now, seeing her again, Sarah looks quite pleasant, with a hint of a smile. As you can see in this detail, the paint is cracking and flaking a bit—it's oil on a wooden panel—and I'm looking into having it restored.