I met with some of the Thunder's Mouth Press people helping to publish The Lifebox, the Seashell, and the Soul: my publicist Anne Sullivan, my editor and long-time publisher John Oakes, and head of publicity Karen Auerbach.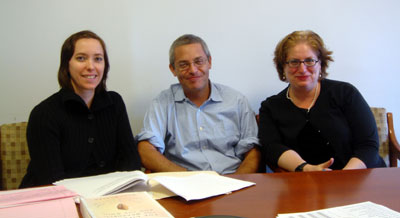 We were at the Met earlier. Here's two shots of a guy going up some stairs.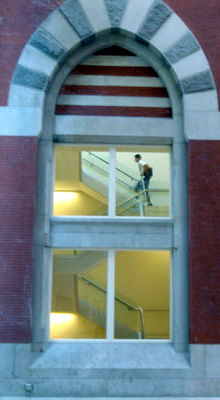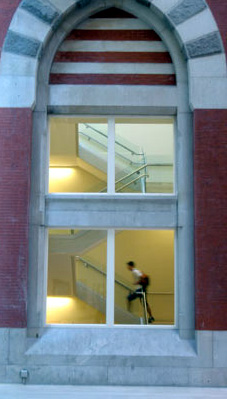 Back on the street I saw an ad for a new restuarant opened by our national execs. Note the sinister Pig Chef theme — ever consider the fact that pig chefs are cannibals devoted to murdering their fellows and selling off their oil-roasted flesh to the highest bidders?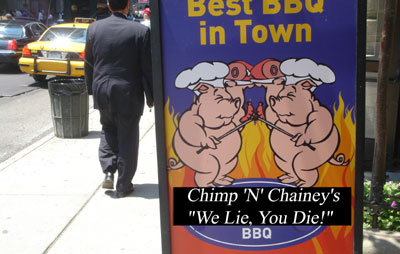 On a completely random note, a guy called Dave Horowitz writes that he's having "a tiny party in a small downstairs bar on Avenue A" and to add to the luster of the occasion he made up some posters as if Washer Drop were playing there!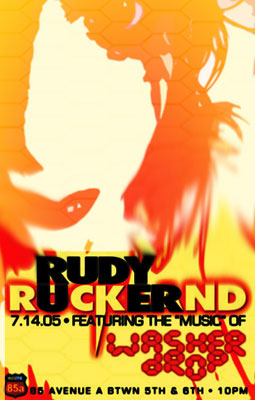 Unfortunately, I won't be in NYC anymore by then, or I could belt out come choruses of "Chainsaw Crying Clown" and "Hundred-Percent *sshole!"