I'm back in stunny Californee. Farewell Gotham!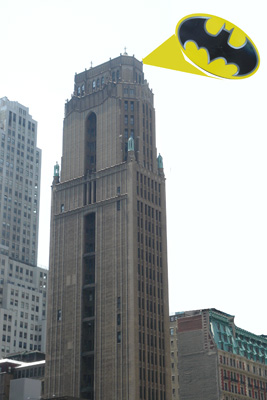 Something great about the New York subways is the mosaics in many of the stations.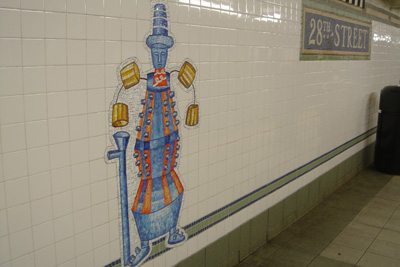 I particularly like the station at 28th and Broadway. These terrific mosaics are executed by some Italian craftsmen, working from paintings by the the New York artist Mark Hadjipateras — when I first saw them, I'd imagined them to be by the cartoonist Jim Woodring.
There's even a cute animation/movie online of Hadjipateras with some of these images come to life; he calls them "City Dwellers."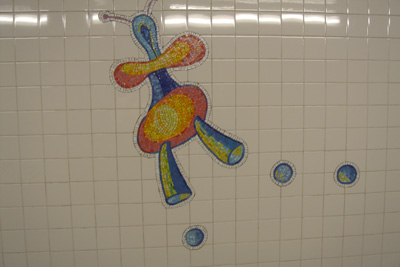 I think I'll use the guy in the second picture as a model for some aliens to show up in Mathematicians in Love. I may call them Jimbos.