I met up with Phil Curtis in Santa Cruz and we talked about merging his music with my reading. He had a lot of nice sounds on his Mac laptop, and some mixing ware to blend them and play them.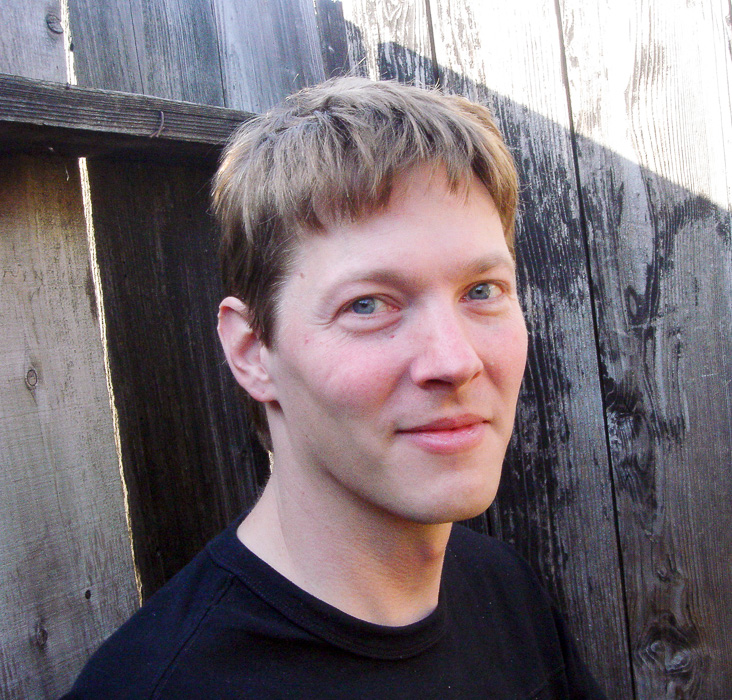 I did my ELSA reading with Phil's music; he had a bunch of controllers to play with the mix, also an electric guitar. He's in a band called SoNu. My story "Aint Paint" seemed more sinister with the sounds. It's about some Zhabotinsky-patterned paint that comes alive. I ran some CA demos of Zhabo scrolls off my laptop; actually in this picture I pasted some different pictures in, the chapter-header borders I'm trying to get Thunder's Mouth to use for the Lifebox book. Our performance went well.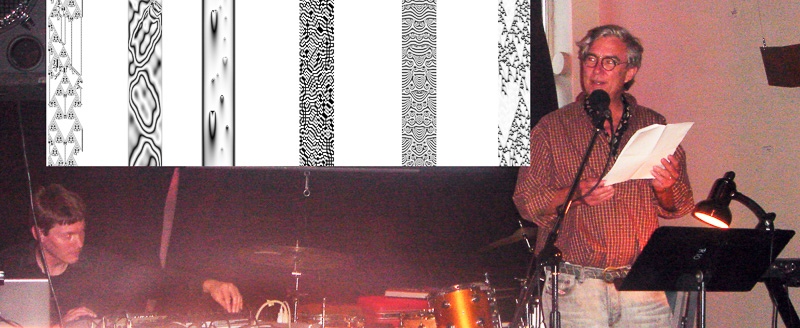 One striking thing about the Next Door performance space is that the bathroom has a low-mounted convex mirror so you can study yourself while seated. On the wall is a framed photo of a naked pregnant woman, a fertility goddess, as it were. Ah, Cruz. Always fun to be there.