[Note added after the reading.]
So I gave my reading from Nested Scrolls at Borderlands. We had a small, friendly crowd, including several characters from the book.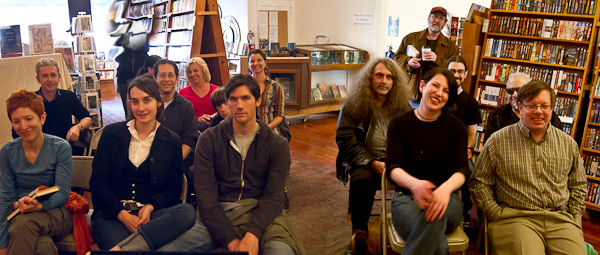 I made a podcast of the reading. You can click on the icon below to access the podcast via my Feedburner podcast station.

(Note that Feedburner only shows my most recent podcasts. For older audio files, see my Podcasts page, which runs back to 2005.)
[Advance announcement.]
As I've mentioned before, the US edition of my autobiography, Nested Scrolls, is out from Tor Books.
This Saturday, January 14, at 3:00 pm, I'll be giving a reading from Nested Scrollsat the fabulous and cozy Borderlands Books (and cafe) on Valencia Street in San Francisco. We'll have a Q & A session after the reading, and we'll be giving away a large, high-quality art print of one of my paintings.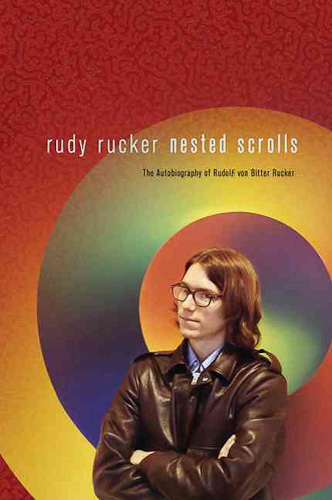 Come on over!