I'm still flapping, still trying to get fully airborne on my intended next novel, The Big Aha. But today instead of flapping, I'm playing with my blog. As so often happens here, the pictures have very little to do with the words.


View of my home office from my desk chair, January, 2012, pan made with AutoStich app on an iPhone. Click for a larger version of the image.
I've been wondering what advertising will be like in eighty or a hundred years. Nobody reads anymore or even watches a movie. It's all web nuggets. They don't "cruise" so much as "harvest" the web. The ads are like viruses, like smart drones, they hound you, they're targeted to individuals.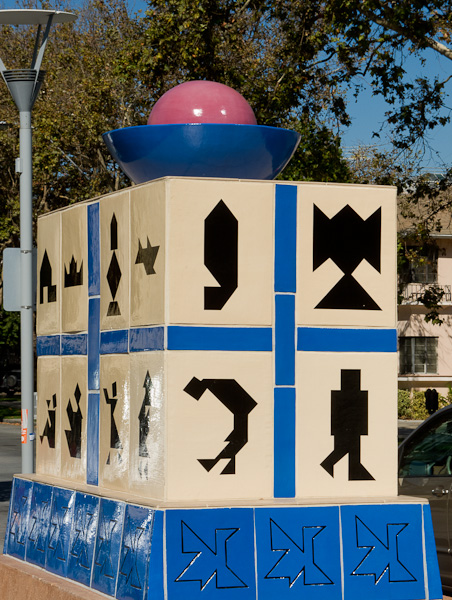 In the future, some real work is being done on getting ads into dreams. Particularly if you sleep with your personalized web cruiser on. Maybe you get used to the ads in your dreams, and the ads help you sleep. As it happens, just last night, I kept dreaming I was Googling things in my dreams. How terrible.
Maybe your personal web cruiser can synch the ads you get with with you're actually seeing in the real world. The ad-mongers might give you fake sense of synchronicity. If they can process your realworld inputs a bit faster than your brain does, and then feed in the kicker maybe ad just a a split second before you see the real thing. And you're like, wow!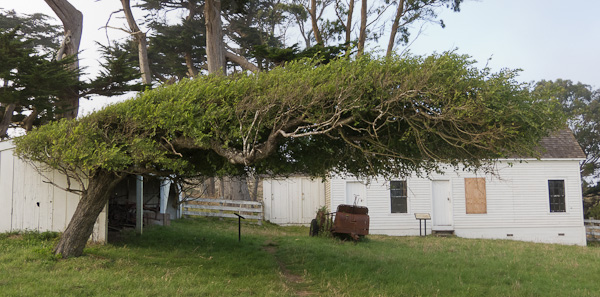 I'm also thinking about the idea that, in the future, we can use quantum engineering to make wacky matter.
The way this works is that computers of the future use quantum computation. Atoms and molecules are always doing quantum computations, even when they're just sitting around. These computations are in fact rich enough to emulate anything that an ordinary computer could do. If we can just get the hang of how to do it, we can start having computers that are chairs, rocks, air currents, glasses of water, candle flames—whatever.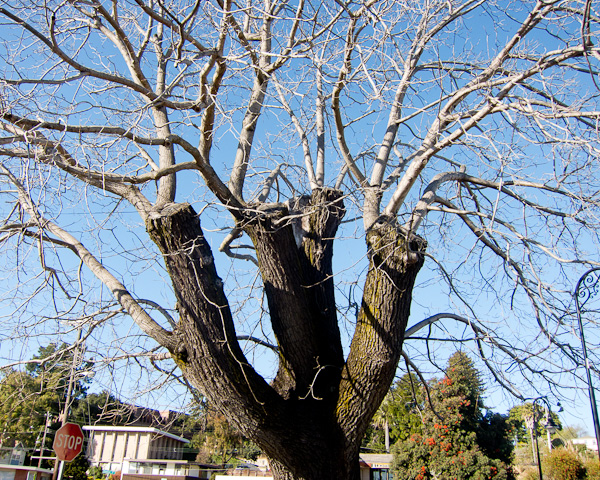 Okay, suppose that any bit of matter as carrying out a quantum computation, and that we've learned to interface with these computations and tweak them.
(Fun option) You dose your surroundings to make them more vibrant, more cartoony, more congenial. Slogan I've mentioned before, "Instead of you getting high, your house gets high!" At first it seems harmless and things snap back.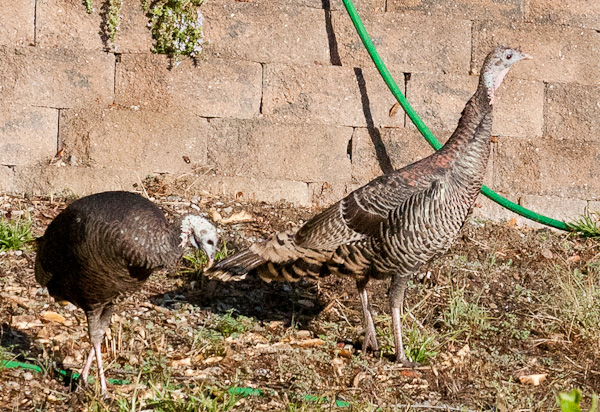 Wild turkeys spotted across the street. Gobbling softly, under their breath.
(Fear option) What if something like a computer virus infects matter, perhaps changing the laws of physics to make our world more congenial for some evil darkside hackers. Or maybe even for some type of aethereal aliens—come to think of it, I used that power chord with the Peng in Hylozoic, so this time let's keep it more of a near-future actually-happening-in-Silicon-Valley thing, and funner.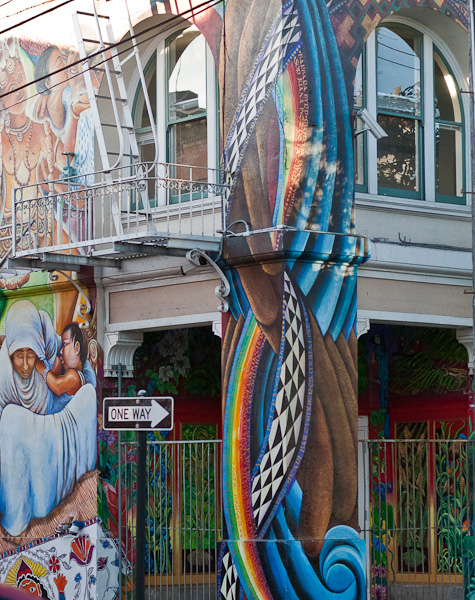 (Change option) What if the repeatedly wacked space in some area reconfigures itself—and settles to a new stable attractor. Like that "false vacuum" power chord. Our local spacetime becomes a new domain. Or maybe just the body of one character becomes a new domain.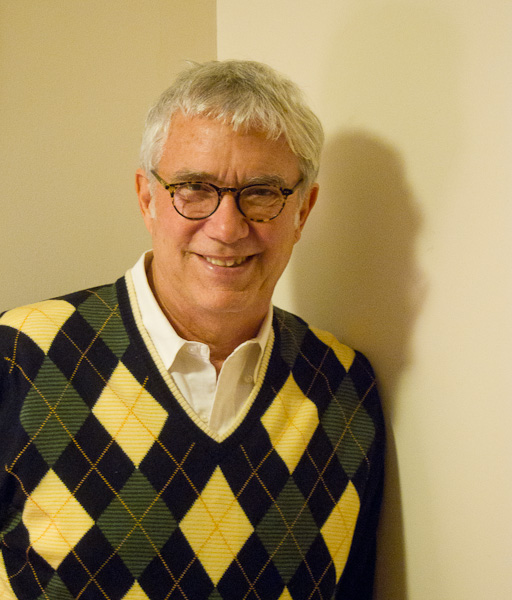 "What, ME cyberpunk?"
Good scene, with the wacked space. Like the ultimate hungover friend scene. He appears, tottering, and he's somehow altered the dimensional "signature" of the spacetime in his body. His body has, like, two-dimensional time and two-dimensional space. He slides into your room, coming under your door like a menu to a Chinese restaurant.
And then we get a page or two of this wacked dude describing how it feels to be in 2D time.