Well, we made it to Flurb #10, the Fall-Winter, 2010 issue!
Flurb is a free online Webzine of Astonishing Tales, edited and published by Rudy twice a year. The previous issue, of Spring-Summer, 2010, has garnerned seventy-two thousand unique visits so far.
I'm in awe of the writers who keep helping to make Flurb happen. This huge new issue—with seventeen stories—makes me think of classic anthos like Dangerous Visions, Mirrorshades, or Semiotext(e) SF.
Dig in! Click on the cover below, look at the contents, read the editorial, check out some stories, and return here to comment.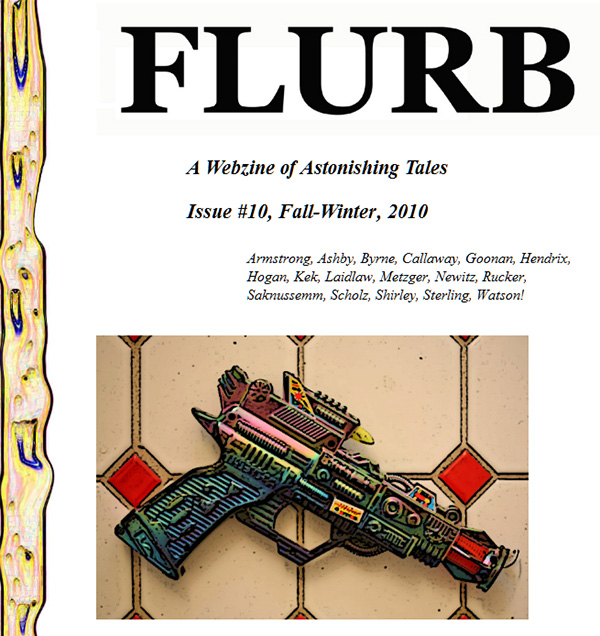 If you're interested in seeing all the previous Flurb announcement posts, with their comment threads, check out the Flurb archive on Rudy's Blog.