Sylvia and I just went back east for a week, first hitting my Swarthmore College class of 1967 reunion, then visiting my brother in Louisville. On the way to Swarthmore, we spent a couple of nights in Philadelphia.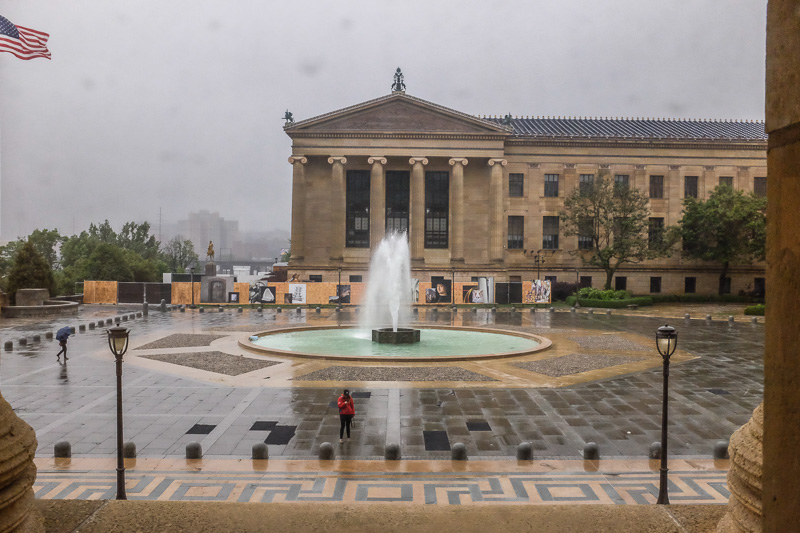 Rainy day at the Philadelphia Art Museum. One of the big four or five museums in US, up there with NYC Met, Boston MFA, DC National Gallery.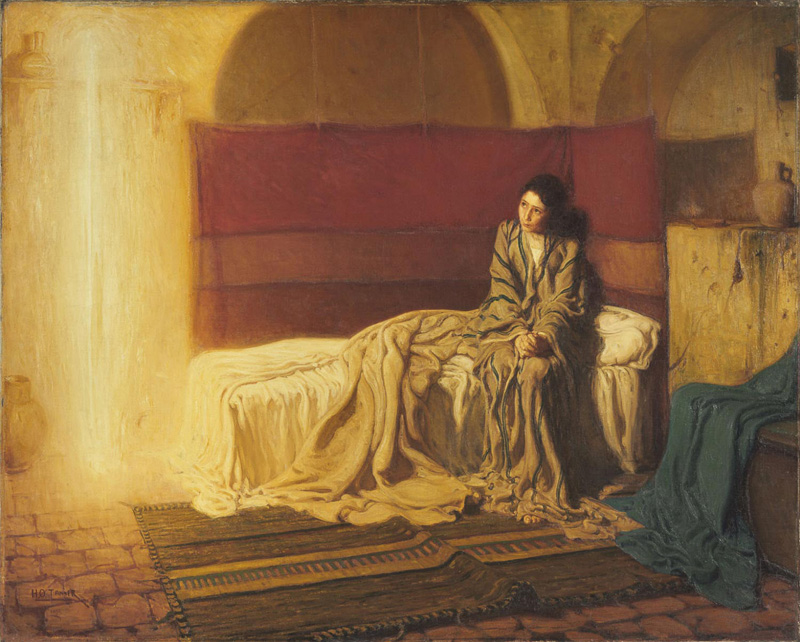 Odd painting of the Annunciation by the first established African-American academic level artist in the US, Henry Ossawa Tanner. I love that angel on the left, a line of light, very science-fictional. I have aliens like that in my novel The Secret of Life. Rods of light with a crystal at one end.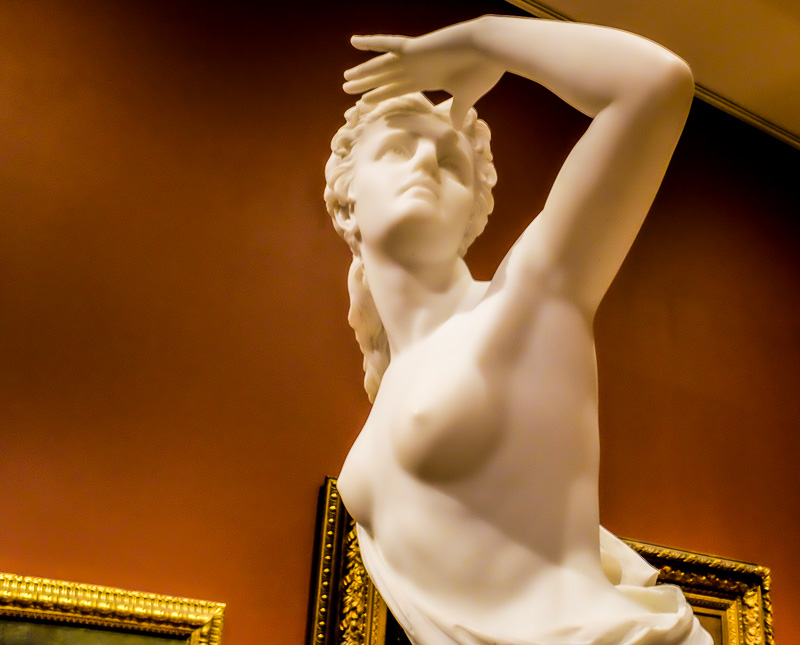 I'm always a sucker for these statuesque (literally) marble women, with gaze so fraught and far-away.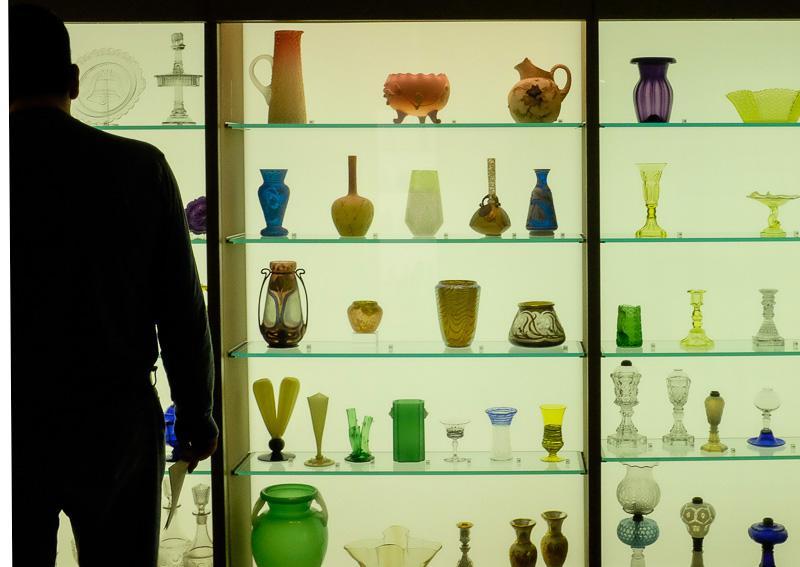 And I love cases of object after object, like all variations on some concept such as glass vase.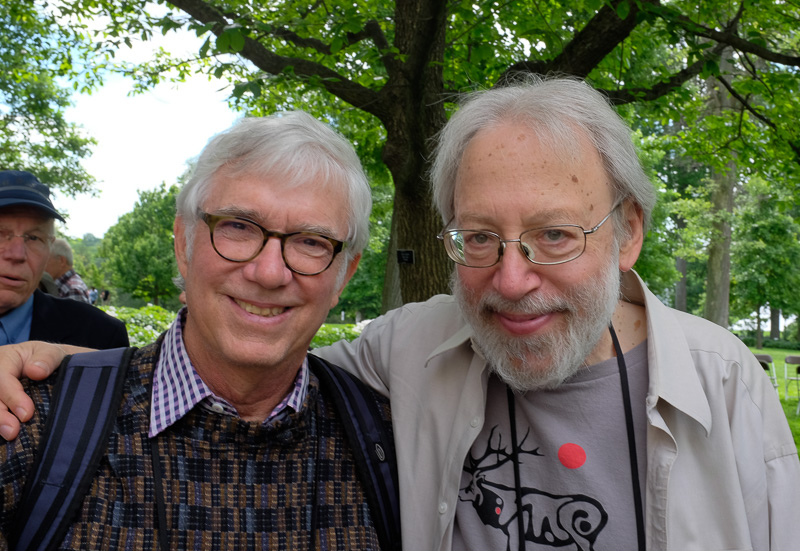 When we got to the Swarthmore reunion my old pal Kenneth Turan was there…he was my roommate Freshman through Junior years. He's a famous film critic now, for the LA Times and PBS, he has a great voice. I well remember him telling me plots of movies in the dark before we went to sleep.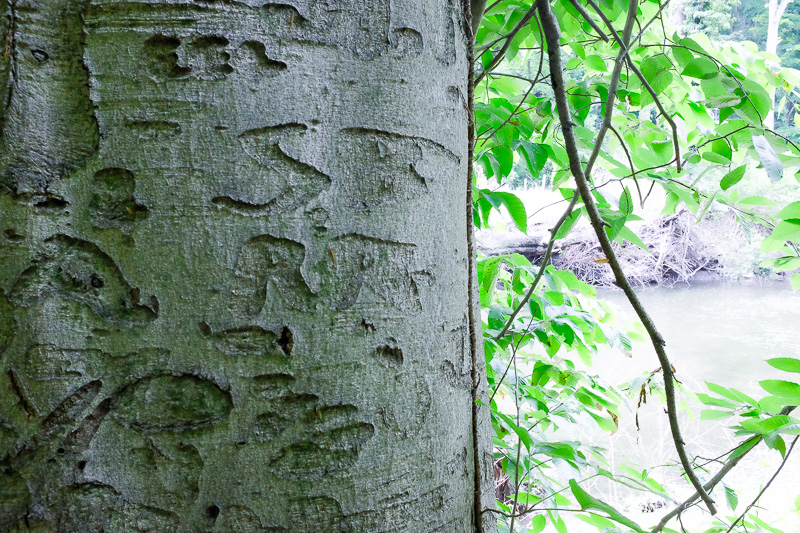 Sylvia and I located a sturdy tree where I incised our initials RR + SB in something like 1965. Fifty-two years ago. The letters warped by time, fatter, higher off the ground. The passage of time like a dusting of fine snow that somehow heaps up into a drift that covers your house.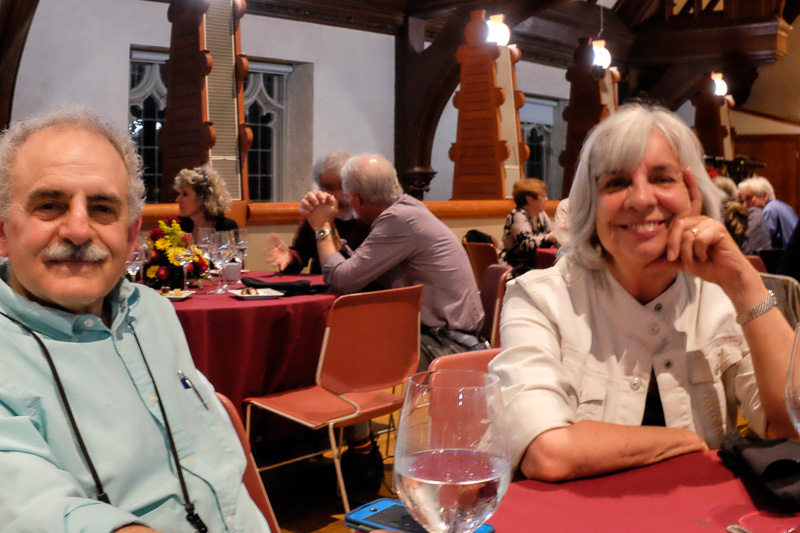 We had various class dinners together, here's Sylvia with our pal Roger Shatzkin, who was not only with us at Swarthmore, but at Rutgers too. The reunion was more touching than I'd imagined, and more relaxed.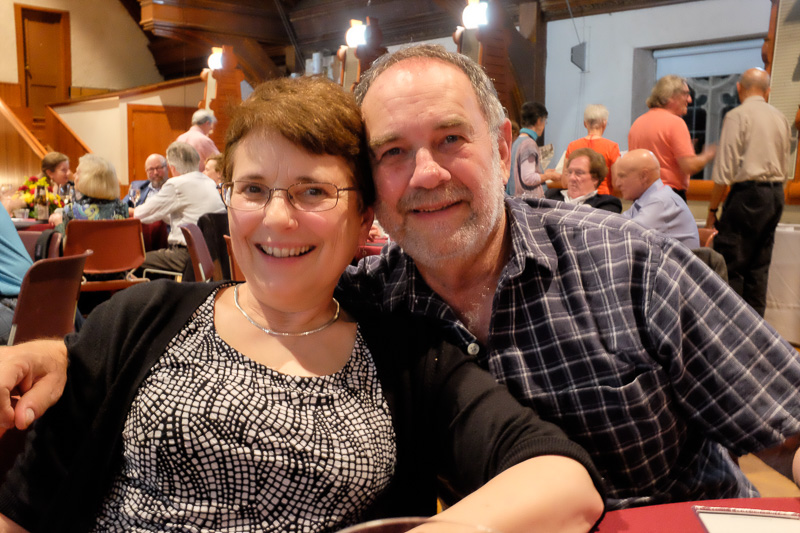 Here's good old Don Marritz with his wife Harriet Barriga. I always like to say that (for me) Don is a comfortable as an old shoe. We do Times cryptic crosswards together via email once a month. No need to prove much of anything to each other…we're all over seventy years old. Just happy to be alive here together under the snowdrift blanket of time.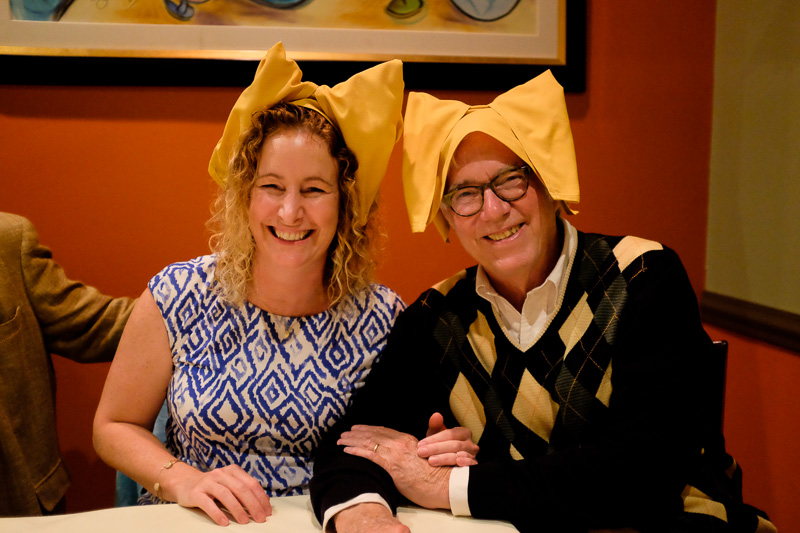 We visited my brother Embry, his wife Joanie, and his daughter Siofra in Louisville after Swarthmore. We had a jolly dinner in a restaurant with Joanie's family. Joanie showed us a trick for folding a napkin into a brassiere / rabbit-ears shape. So here's neice Siofra and me wearing the ears on our heads.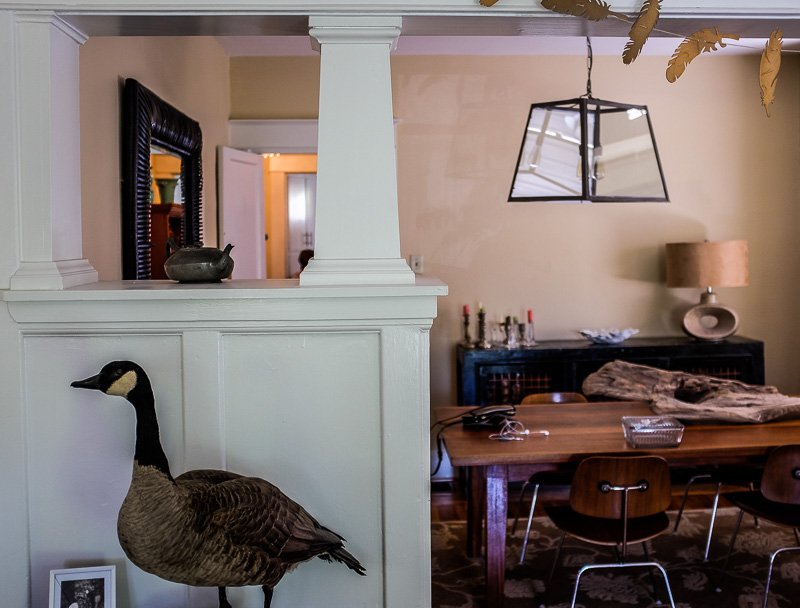 Siofra has a nice stuffed goose in her house; she claims she bagged it with a shotgun, possible, as Embry is a big hunter. I like the miniature pillars inside her house, built a hundred years ago. Interesting houses in Louisville, all kinds of them, loosely spaced, not so crowded as out here, and not with everything all filled-in and gentrified. A straight-through house with the rooms in a row is called a shotgun house, and if you have a second floor on the back room, it's a camelback shotgun. Not that Siofra lives in a camelback shotgun. It's just a phrase I like to say, and hope to work into a story one of these days.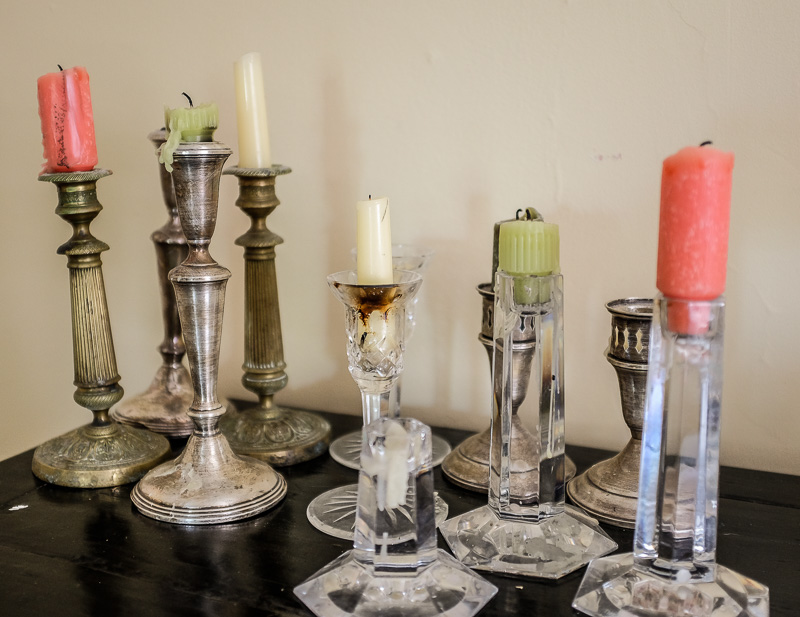 Remnants of past dinner parties.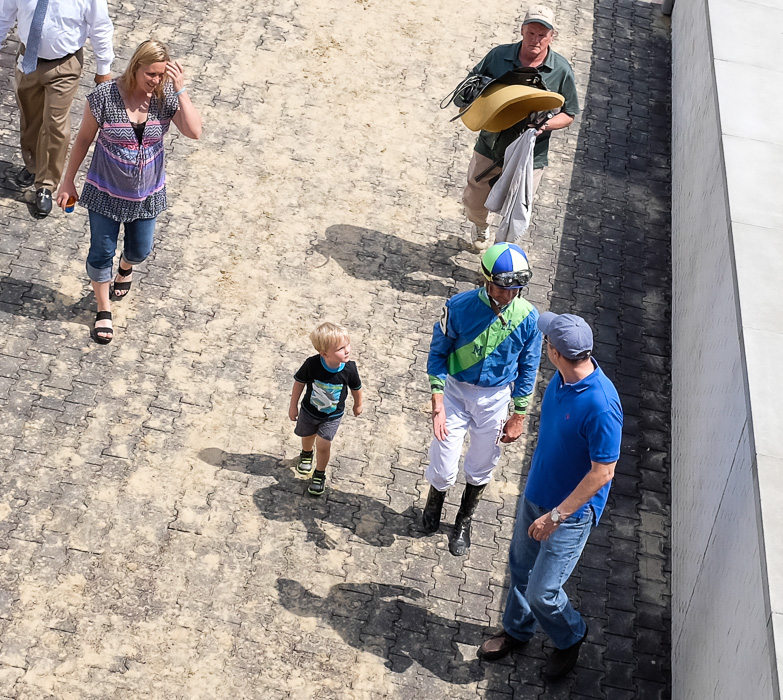 Dig the jockey and the trainer (I guess) behind him, the kid looking at the jockey, and the woman approaching him. Jockeys are tough little men and women.
We went out to Churchill Downs one day with Embry, his wife Joanie and our friends Lee and Susie Poague. I won about $28 dollars and lost $35, so it was a pretty good day. It wasn't crowded at the the track, even though it was Memorial Day. Everyone doing other stuff. Kind of odd how a big part of Louisville's cash inflow derives from that one two-minute-long Derby race once a year.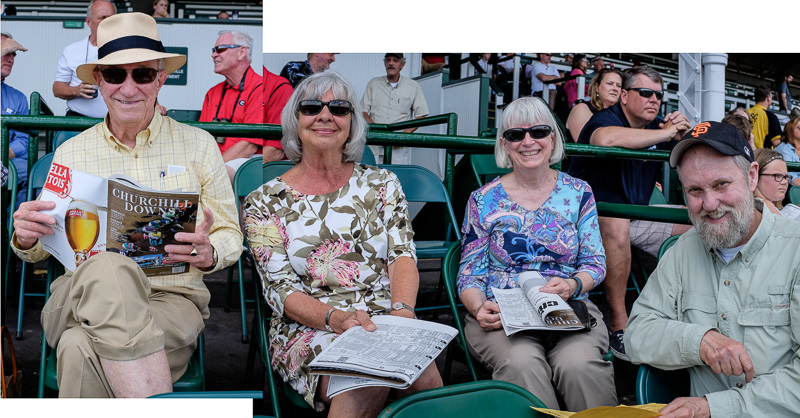 [Click for larger view.]
Here's Embry, Sylvia, Susie and Lee in the stands. Embry has a box he rents every year, the box just some metal pipes around some little chairs. But it's a precious thing to have access too. Going to the track is a little like going to a baseball game, but even less eventful. Mostly it's about hanging out.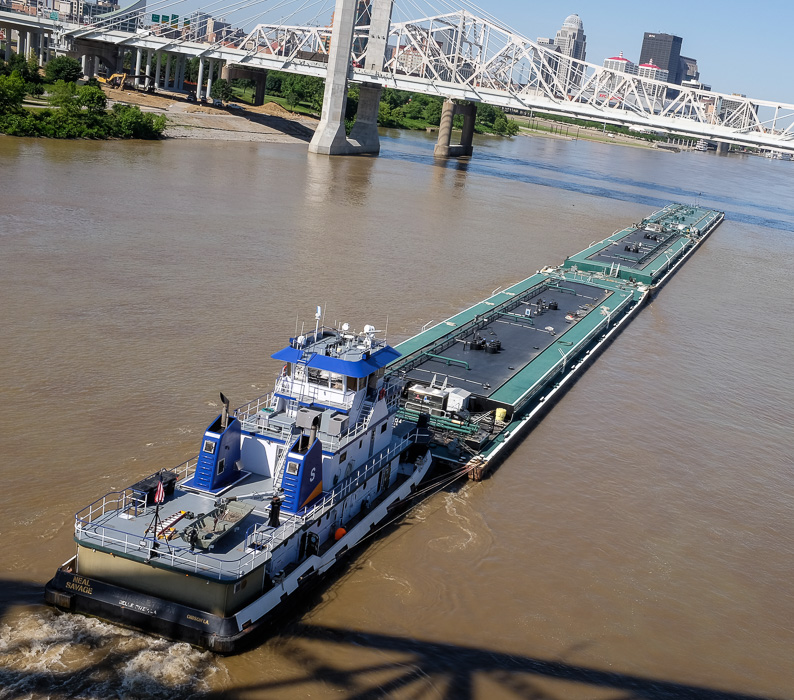 We trekked across the old Big Four (railways) bridge across the Ohio, now retrofitted into a pedestrian/bicycle path. Not especially crowded, fun to be out there, and see one of the frequent two-hundred-yard-long (?) barges pushing by with a tug at one end. There's some low falls and a set of locks in Louisville, which is kind of why it's where it is. "Falls City."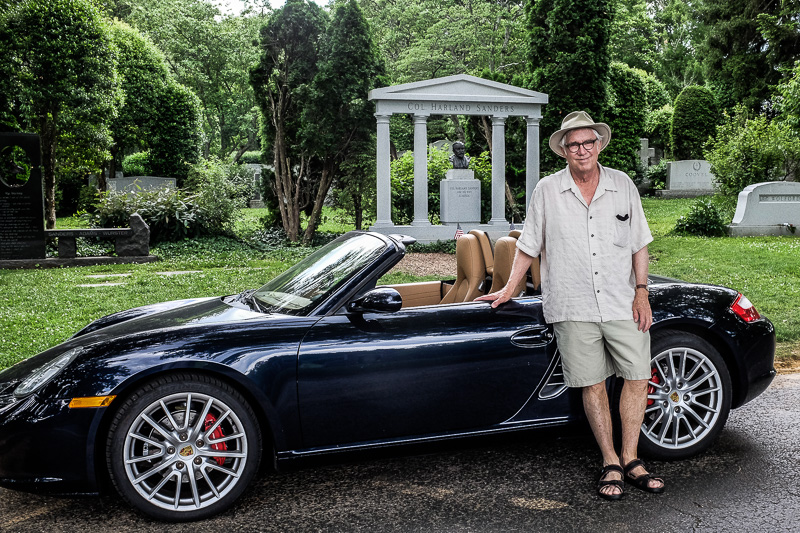 Sylvia and I drove Embry's Porsche to the big old Cave Hill cemetery and saw Muhammad Ali's grave and Colonel Harlan Sanders's grave. You follow a green painted line to get to Ali, and a yellow painted line to get to the Colonel. Sylvia got this exceptionally cool shot of me by the Colonel's grave. I'm thinking that we're the big four of Louisville iconography: Colonel Sanders + Muhammad Ali + Hunter Thompson + me. I'm still on the rise, you understand, my rep won't peak till about 2030.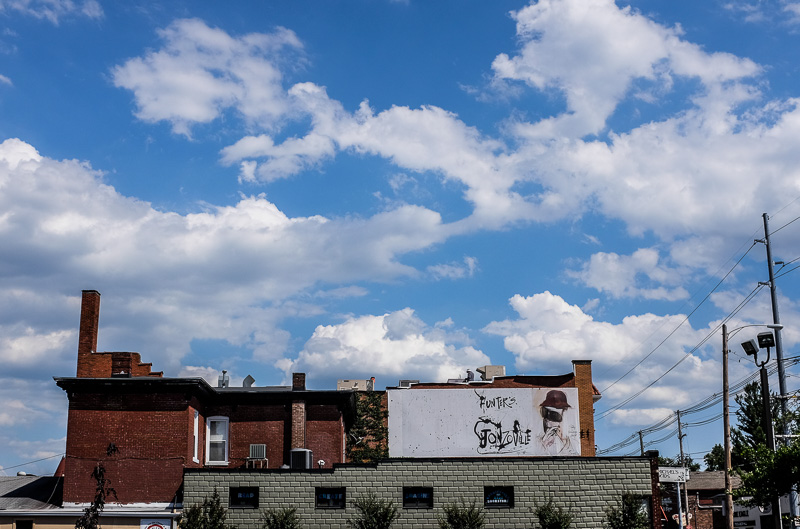 Speaking of Hunter, turns out they had a Gonzofest in his honor in Louisville this year. And here's a Gonzoville poster that is, perhaps, connected with the event. Like I say, I'm waiting for Louisville to wake up to the fact that my novels Wetware and The Big Aha are set there.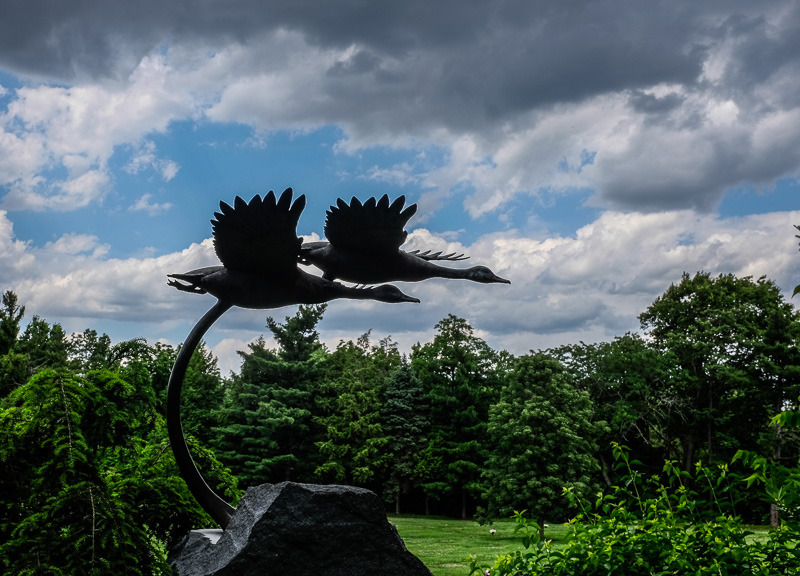 Speaking of monuments, dig these metal geese attached to a Cave Hill gravestone beneath that wonderful fluffy-cloud Louisville sky.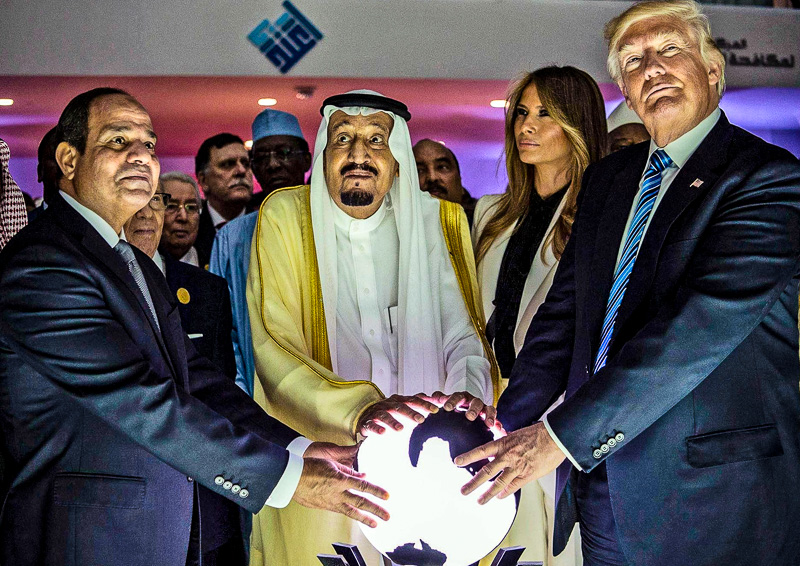 Meanwhile, far away, a soulless villain schemes against us… But I warn't frettin about him none this week.