Onward into the future. Focusing on my family, my writing, and my art these days.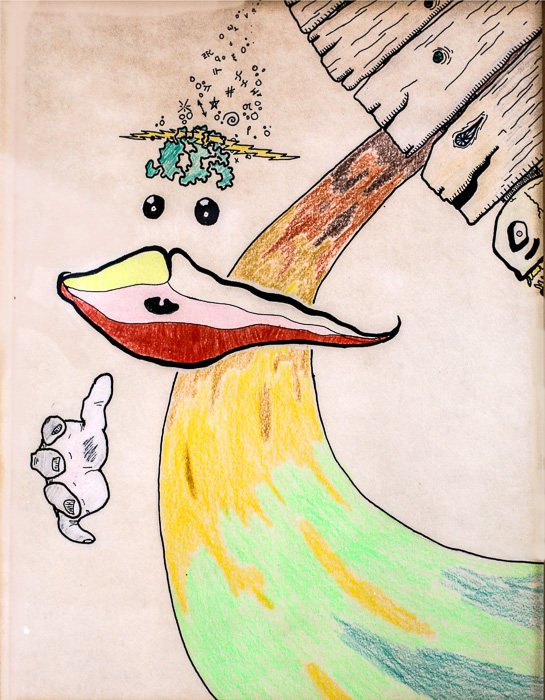 "Welcome to Infinity" pen and colored pencil on paper, 1972, 9" x 11". Click for a larger version of the drawing.
I made a big push and put some more of my books online. Three of my big science books in particular. I'm posting them in full as free webpages you can read online. If you want more convenient ebook or paperback editions of the books, I'd prefer for you to buy those.
Two reasons to post books as webpages: (i) people can read them and they can stay live forever, (ii) web search algorithms will turn up hits to the text in them and they can be part of the internet hive mind. And each of these posted book pages contains links for you to buy them from their publishers—or you can find them on, for instance, Amazon.
The first of the three science books is my 1982 work Infinity and the Mind , currently in print as paperback and ebook from Princeton University Press. The book is based on what I learned by getting a Ph. D. in set theory, meeting Kurt Gödel, and by having a deep interest in mysticism. The drawing above, done in 1972, reflects my state of mind at the start of the decade that led to the book. I was passionately in love with underground cartoons, and I had a set of Rapidograph pens and a box of colored pencils. I liked to smoke a little pot and start drawing. The image above shows, if you will, the spirit of Infinity coming down the rainbow road to paradise, hand out, greeting me, with a weird-ass floppy mouth, and with math symbols wafting out of his brain. The upper right is a flash I had about a walking along a fence and having the boards change in appearance from wood…to screaming skull.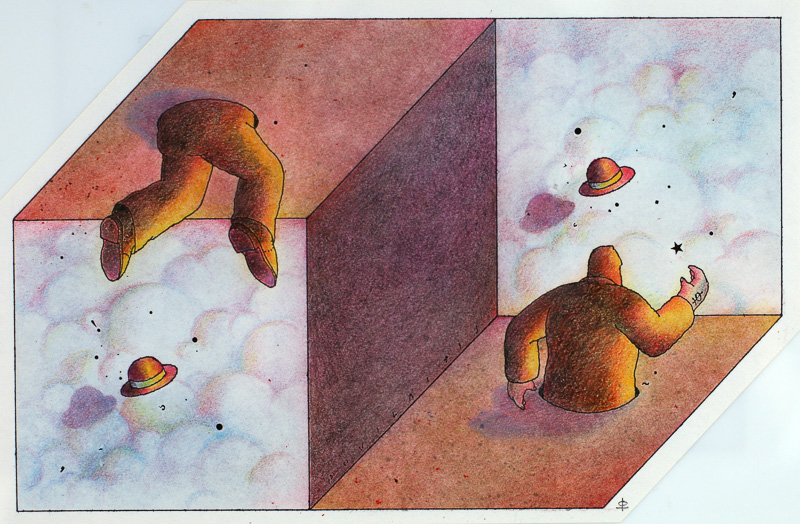 "Necker Cube Man" pen and watercolor on paper, 1982, 7" x 4". Click for a larger version of the drawing.
The second of my browsable science books is my 1984 book, The Fourth Dimension, currently in print as paperback and ebook from Dover Publications. I wrote this book fairly rapidly at the start of a four-year stretch as a full-time freelance writer in Lynchburg, Virginia. I was 37 when I finished the book, but I'd been thinking about the fourth dimension even since I first heard about it in SF stories and in Abbott's classic Flatland as a teenager. I'm fortunate to own the cover art, a gift from the book's illustrator David Povilaitis. It's a fairly amazing image—a guy hurrying through a "Necker cube" construction, that is, a shape which keeps flipping between one orientation and the other.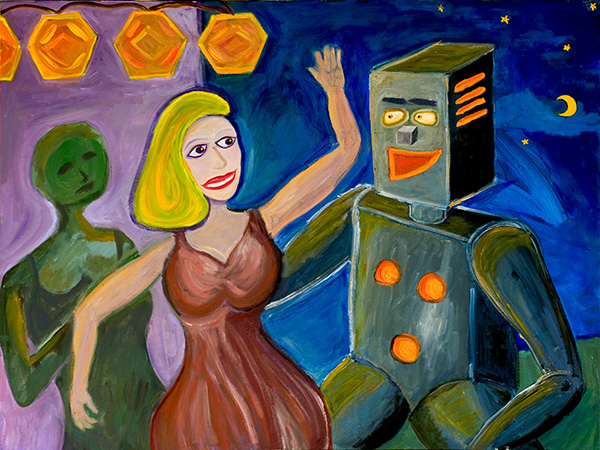 The Riviera, 40" by 30", August, 2010. Oil on canvas. Click here to see larger image.
And the third of my browsable pop science tomes is The Lifebox, The Seashell, and the Soul, in new paperback and ebook editions from my Transreal Books. I already talked about this one in a blog post , two weeks ago. The image above is my painting "The Riviera," which shows a robot dancing with a woman. Me and my wife, or me and my muse, or the lifebox and the soul.
And while getting these three pop-science pages up, I generally reorganized the look and links of my Free Books page.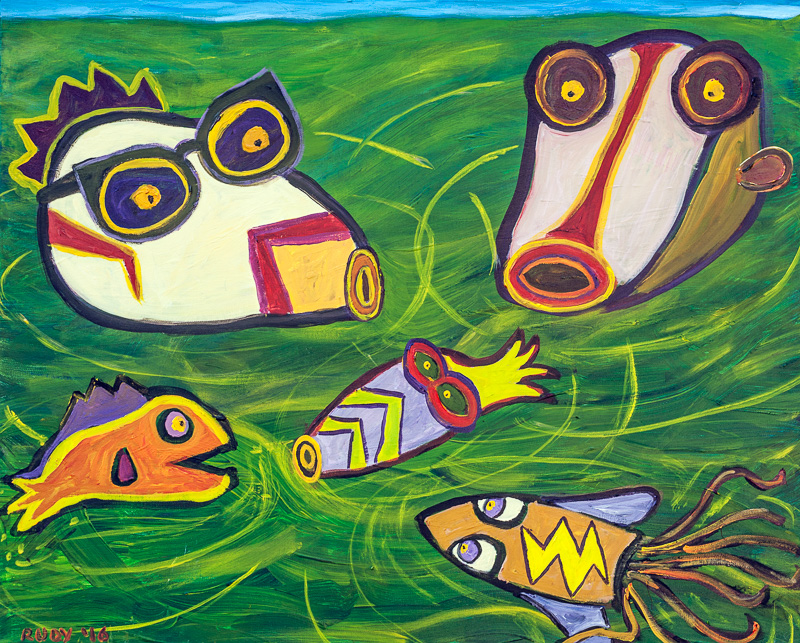 "Tourists from Atlantis" acrylic on canvas, October, 2016, 30" x 24". Click for a larger version of the painting.
Yesterday my seasoned collaborator Marc Laidlaw and I finished work on a Zep & Del Surfin' SF story called "@lantis." It's our sixth surf-related story together, and five of them star Zep and Del, who are in some ways, transreal analogs of me and Marc. We got started on the story when I saw Marc in Kauai this summer. I was thinking it would be fun to have Atlantis in the story—such a vintage SF theme—and Marc had the idea of having a villainous social media billionaire who wants to develop some Atlantis products under the catchy web-logo-type name @lantis. One of those ideas that's so duh that it's smart. Not so easy to come up with ideas like that.
For initial inspiration I did a painting of some Atlantean characters who to some extent resemble fish. The guy on the upper left is Mr. Humu, who's working with a Honolulu gang called the Manga Cuties. I'll let you know when the story eventually gets published. It was fun to be writing again. With my Million Mile Road Trip waiting for some publishers to look at it, I'm at loose ends.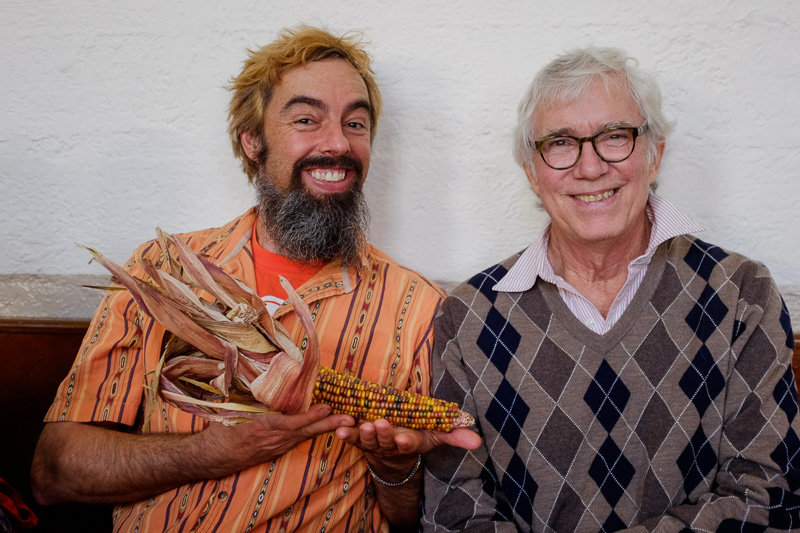 And what else is new? We had Thanksgiving with son Rudy, his family, and about a hundred assorted hipsters Rudy's age, with plenty of kids included. A potluck, a classic Thanksgiving scene. In this mellow shot, I guess he's the native and I'm the pilgrim.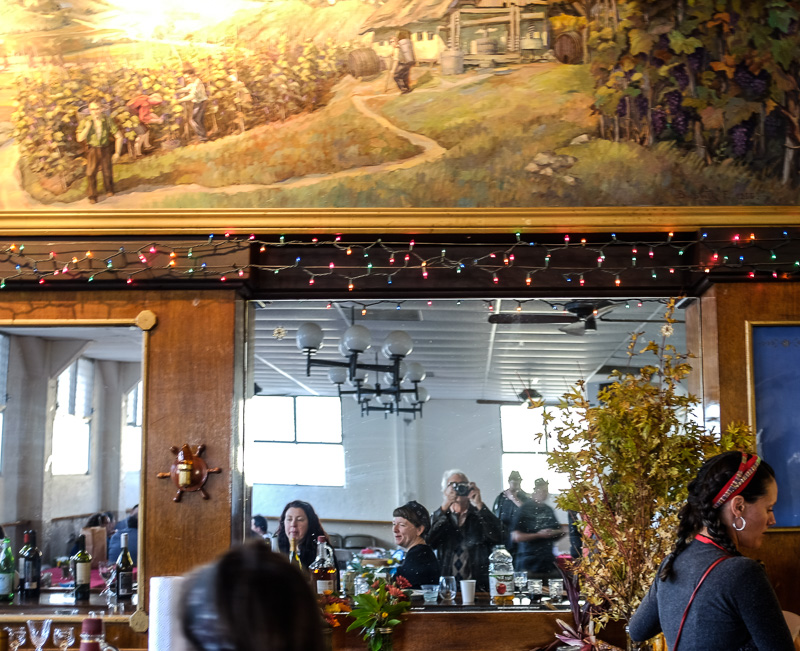 They rented the "Slovenian Hall" on Vermont St. off Rt. 101 in SF, a nice big space, slightly timeworn, but with a classic look. Big mural of the Slovenian countryside above the bar. And, yes, we thought of Melania T.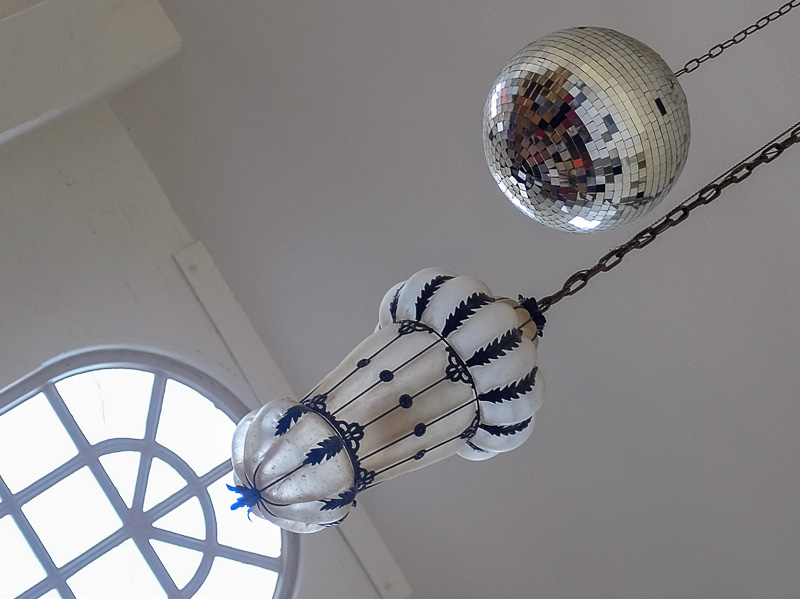 As I like to do, I got into photographing some of the odd shapes. Like these chandeliers.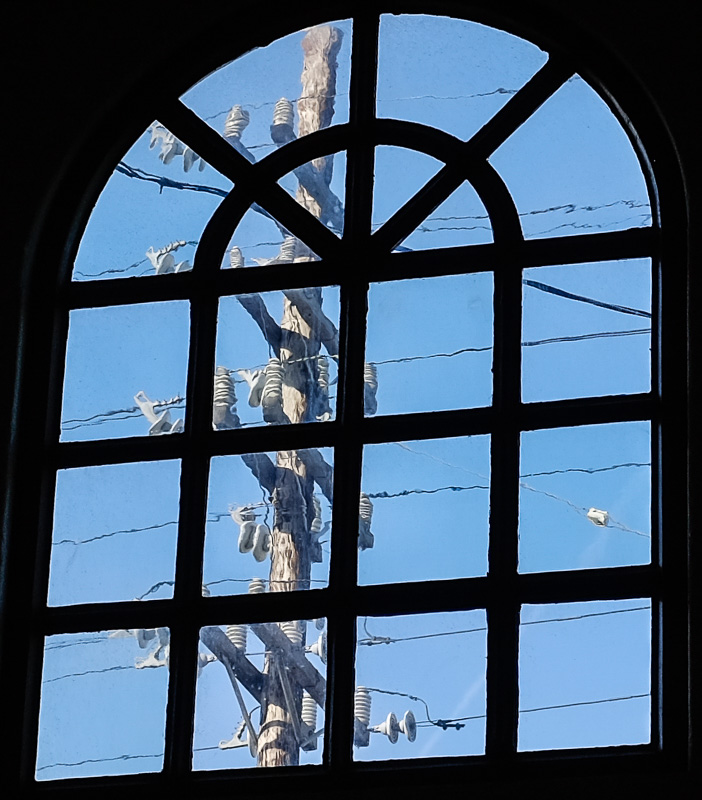 And an electric pole seen through a high window with aged, wobbly glass.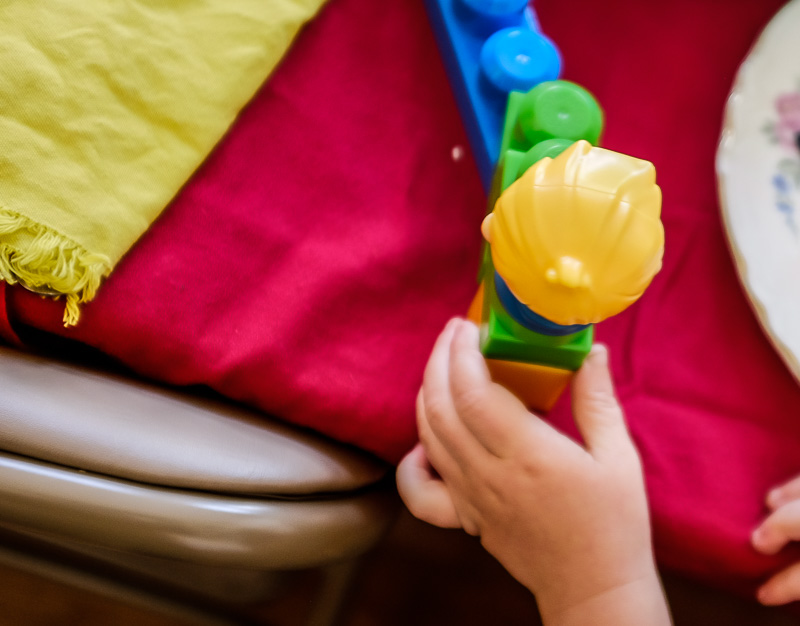 And the hand of a first-grade girl busy with colored scraps.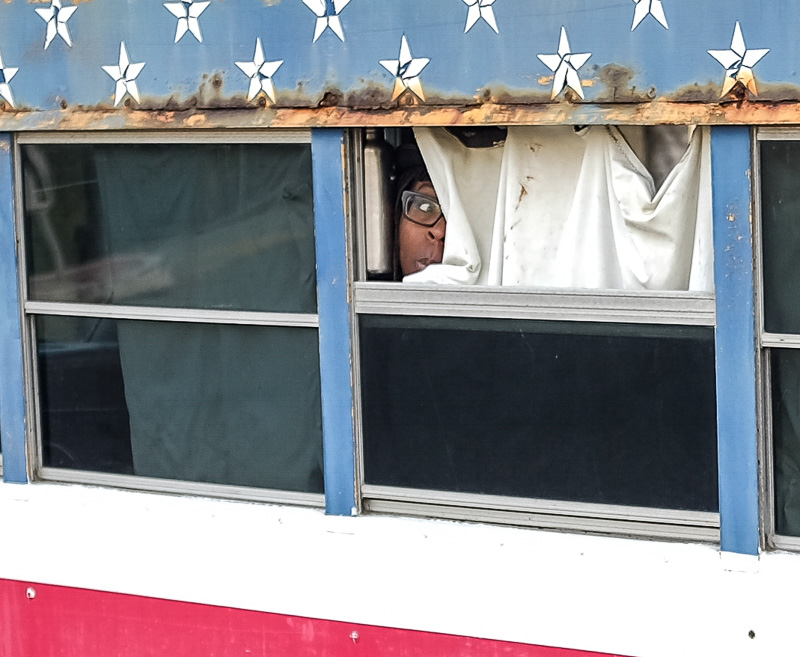 And a new friend clowning in a flag-painted hippie-van that one of the guests arrived in. So San Francisco. 'Sup, she said.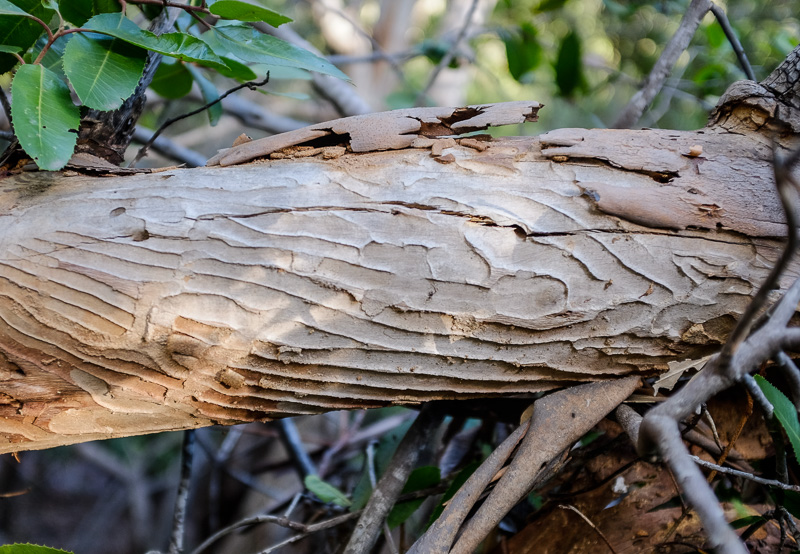 One day I went hiking in the woods above our house and managed to get (slightly) lost, which is something I really enjoy. Cool fallen trunk with bark beetle tracks etched into.
And a great floppy yellow shroom.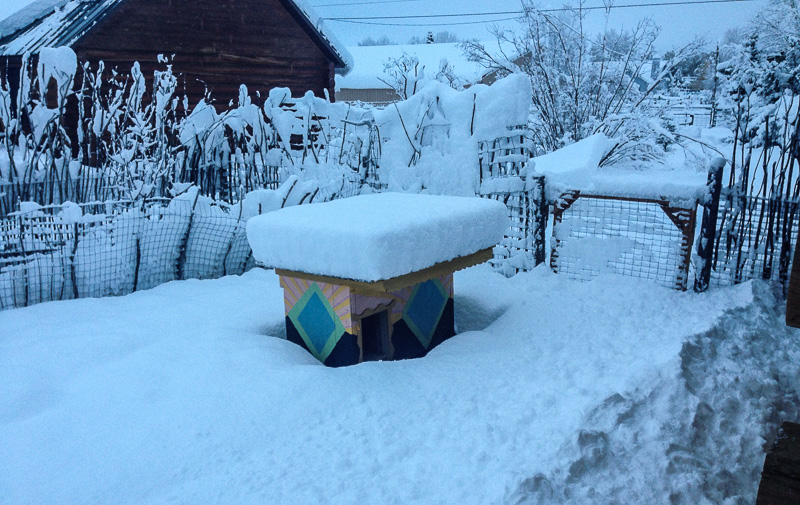 Daughter Isabel mailed us this imposing shot of a plinth of snow on her doghouse roof in Pinedale, Wyoming. We're lucky to have such mild winters in California. Sunny today. I might go out and paint in the back yard.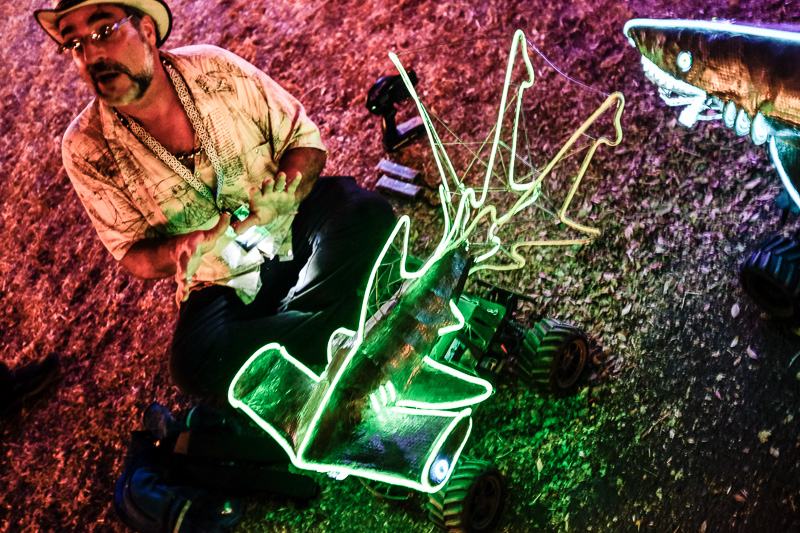 One last shot. A guy with a motorized remote-controlled land shark he outlined with so-called "luminous wire," which is a new thing, you can look it up. I'm sorry, but now I forget his name. He was at Anne & Mark's Art Party around October 1, 2016, a wonderfully cool scene for good old San Jose.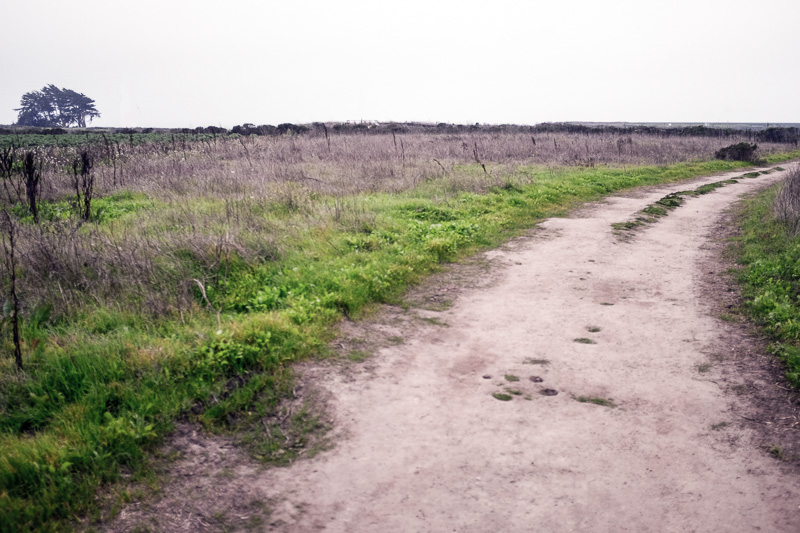 See ya later.