So yesterday I finished the second draft of Million Mile Road Trip, an SF novel I've been working on since April, 2014. Nearly two and a half years. It's been a long haul. And this year was hard one for me in other ways.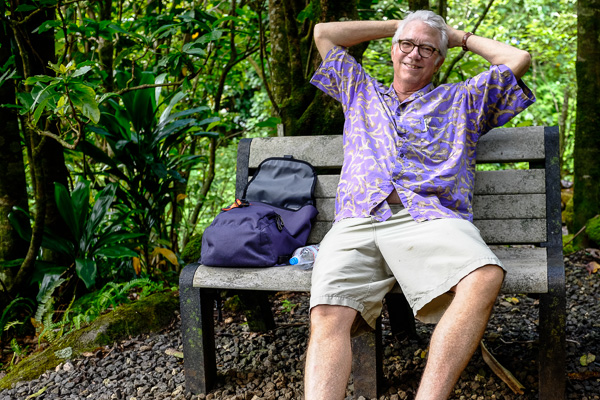 I finished the first draft in June, and at that time I put up a long post with a number of illos relating to the novel, so I won't repeat all that info. And if you want to see more on the backstory of the novel you can also look at the cumulative "Million Mile Road Trip" category of posts on my blog.
In short, the novel features three teens on a million mile road trip across a landscape of alien civilizations. Goal? Stop the flying saucers from invading Earth. And learn about life and love.
The master of the flying saucers is an evil alien bagpipe—are there any other kinds of bagpipes? His name is Groon, and I did a painting of him a few months back that I really like.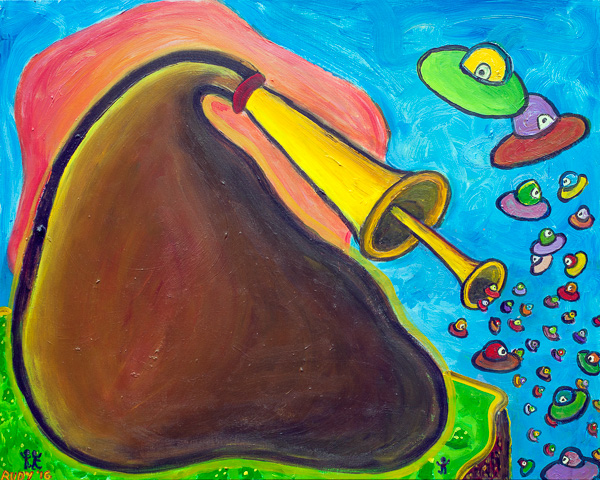 "Saucer Bagpipe" acrylic on canvas, June, 2016, 24" x 24". Click for a larger version of the painting.
The teens are Zoe and Villy, aged 18, plus Villy's irritating 16-year-old brother Scud. Flying saucers and colorful aliens enter the tale. And, yes, it's literally about a car trip that's a million miles long—the trip is set in a parallel universe, which contains a single, endless plain divided by ridges into basin-like worlds.
For years I'd wanted to kick up the Kerouac On the Road thing into an book of intergalactic kicks with a seriously long drive. And I was happy to get it to work. Not that my novel is much like a beat novel. I was, at least initially, thinking in terms of a YA novel for teens—although who knows if that's the market I'll find.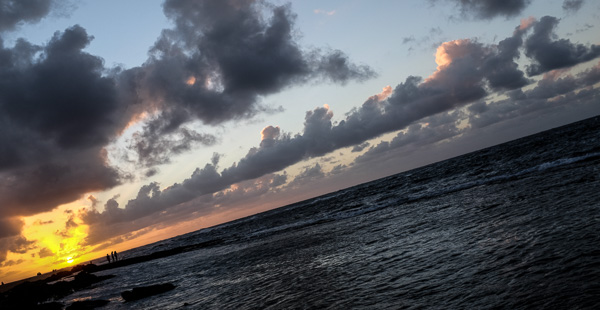 [Many of today's photos are from a trip to Kauai I did with Sylvia at the end of July, 2016.]
In the spirit of Kerouac/YA I wrote the book in the present tense, alternating among the points of view of the kids, with the prose style fairly colloquial and intimate. I think Zoe's voice is especially funny. I posted a sample passage of her in April, 2016. a passage from the "Lady Filippa" chapter about 2/3 of the way through the book.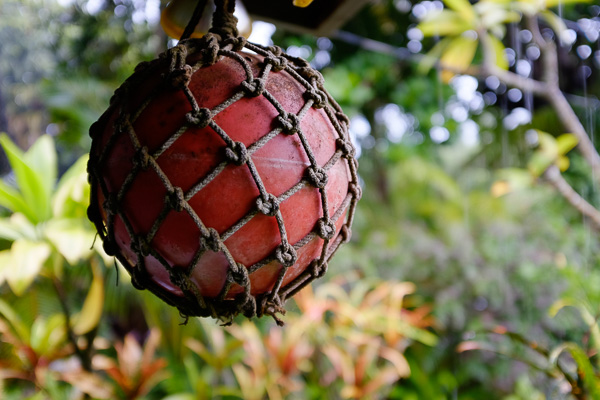 As I've said before, writing a novel is like rowing a boat across the Atlantic. You just cannot believe how long it takes, and how much work it is, and how much doubt you have to fight through along the way. Sometimes writers talk about the "black point," when you're so far into the journey that you can't see where you started from, and you can't see where you're going.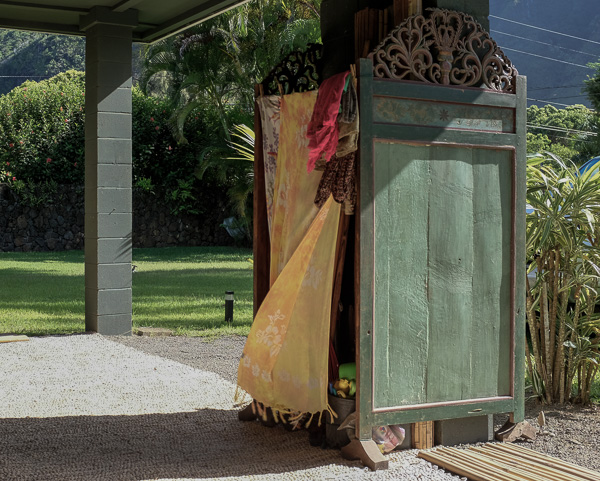 You have to count on the muse for help, and I don't mean that as a metaphor or a joke or mere lip-service to some notion of the writer's craft. There is some kind of force—maybe it's just my subconscious, or my trickle from the hive mind, or my archetypal engrams, or racial memory, or the synchronistic elegance of our divine natural world, or the quantum computing metamind of the Great Novelist—but it's something that kicks in and helps me. Those flashes of inspiration. When the world starts dancing with you, everything fitting, overheard scraps of conversation, dreams, articles in the paper, things people say, here it is.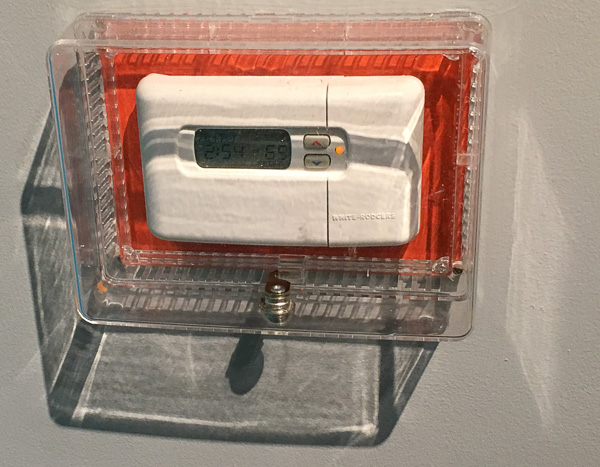 [A thermostat in an art gallery, plastic-encased, casting an odd shadow. "Vhat is?"]
It was fun being in Kauai, a nice break, we went there right after I finished the first draft, and I didn't bring the draft along for correcting, so Sylvia and I were just kickin' it. As a bonus our old friends Marc Laidlaw and wife Geraldine have a house there now, up on the funky jungly northwest end of Kauai, almost at the Na Pali cliffs.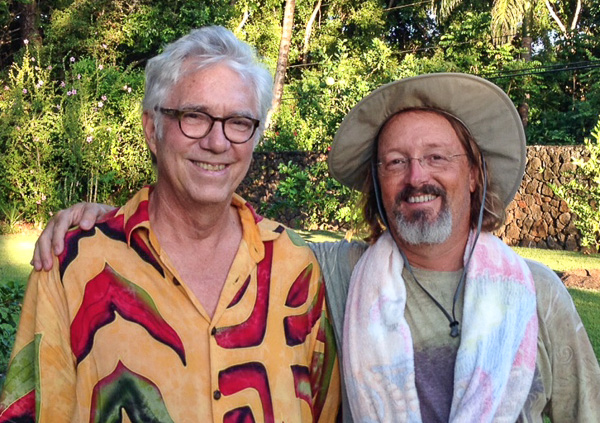 Naturally Marc and I started talking about story ideas. Somehow I want to have a character who is, in some sense, a humuhumunukunukuapua'a fish. I even did a watercolor of him and his friends. He's kind of a hoodlum.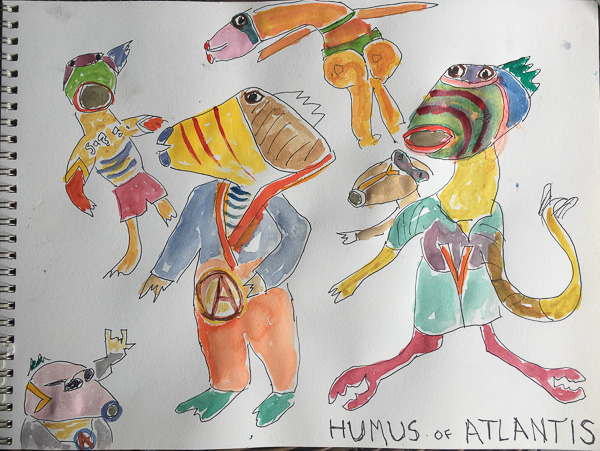 And here's a close-up of the pig-like humu in the corner of the watercolor above. Love this guy.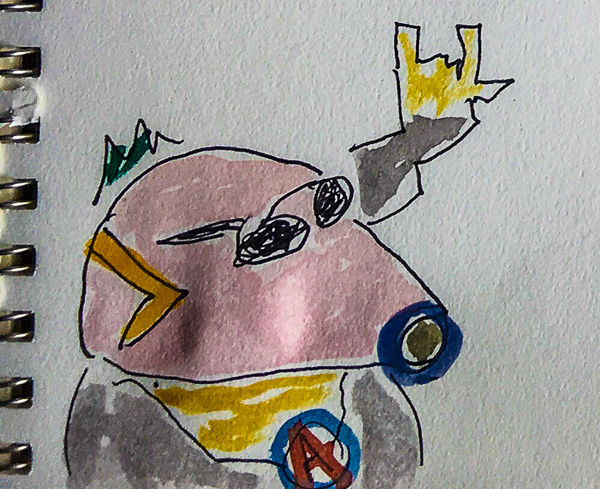 Sylvia and I did a lot of snorkeling. I'm not in the greatest physical condition this summer, and I'd practically die from holding my breath and exerting myself, but it was worth it.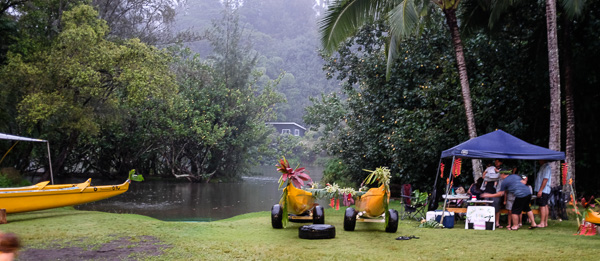 We all went to a luau organized be the Hanalei Canoe Club—it was maybe not quite so generic as a hotel luau. Next the Hanalei River, and it was raining and you could drink coconuts and then get a tray of more-or-less cafeteria-style food and sit with a bunch of locals under a big tent, it was kind of great.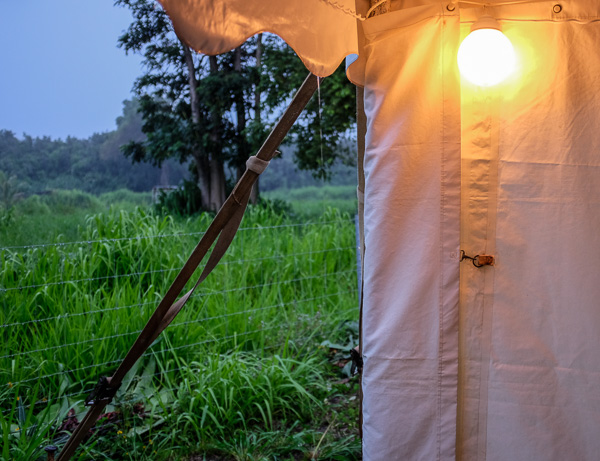 I get pretty excited when I see rain.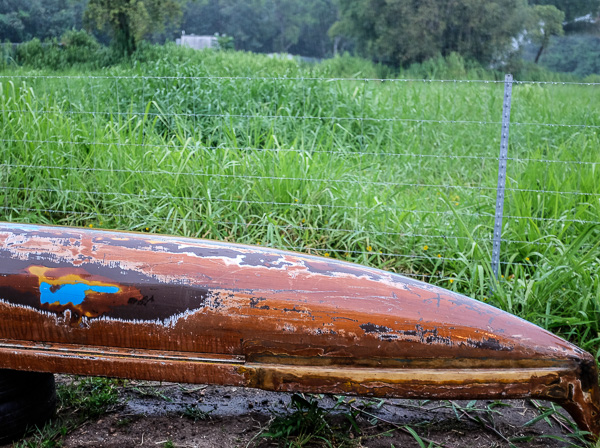 And the worn canoes.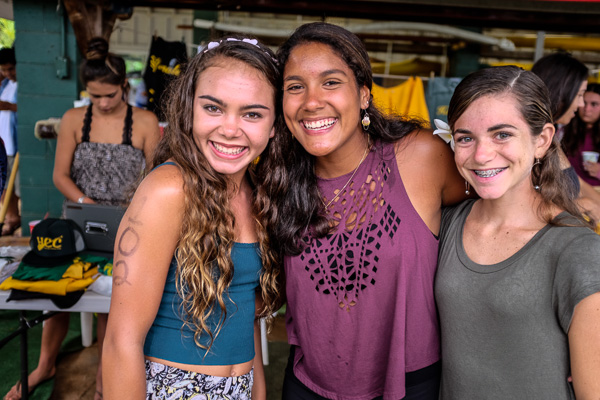 I bought a t-shirt from some beautiful young Hawaiian women. Wahines, I guess you can say.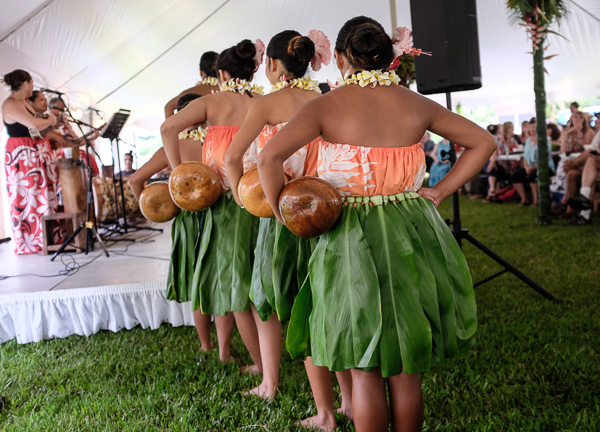 And then, oh my god, they had hula dancers. So great.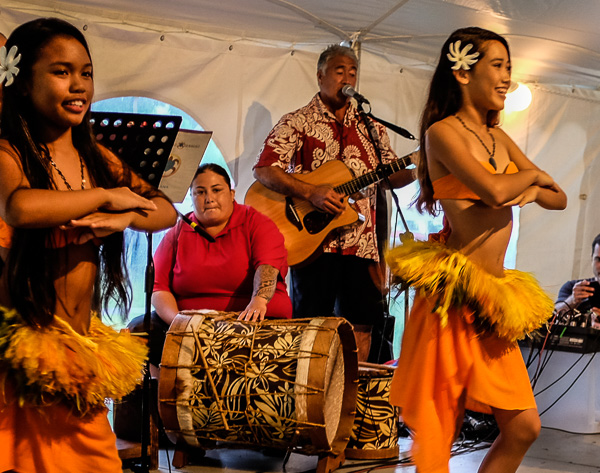 I can never quite figure out how the women attain such a high vibrational frequency in their harrumph motions.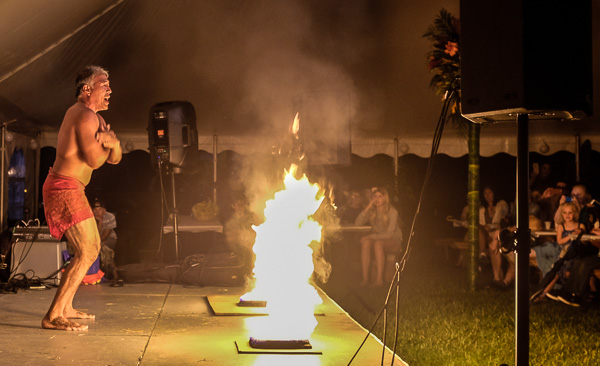 A guy came out and did some routines with fire. He mentioned that normally it was too dangerous to do this show under a tent, but since it was raining—oh well.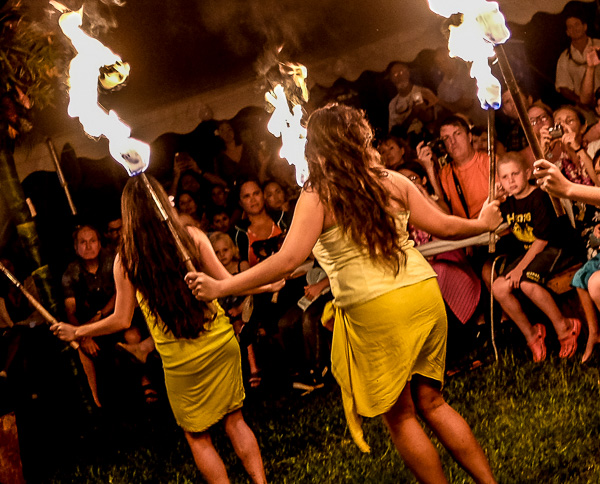 He had dancers too.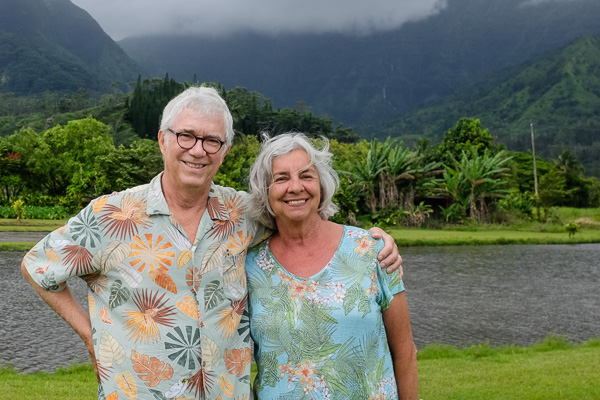 It was a really nice vacation for Sylvia and me. And then when we got back, I cranked on my revisions for about three weeks and got the second (and possibly final) draft of Million Mile Road Trip done.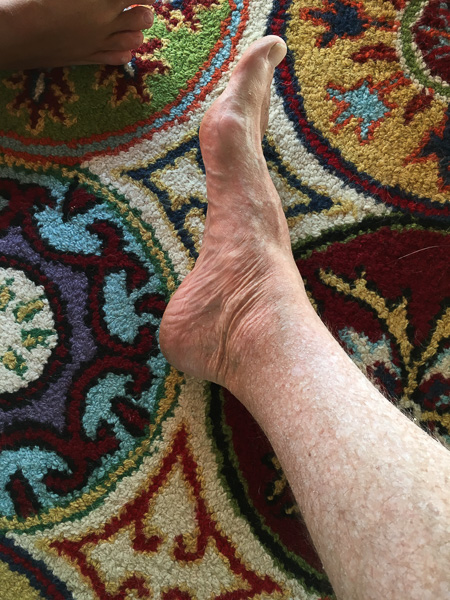 Finis coronat opus.