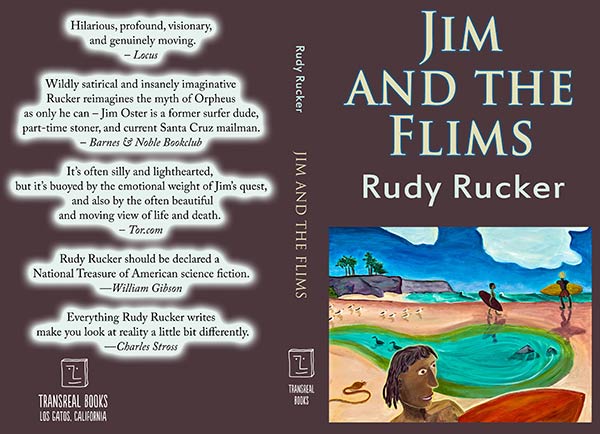 Now that I'm back home, I'm working on my writing biz again. To start with, I published my novel Jim and the Flims in ebook and paperback via my Transreal Books. You might call it transreal magic realism—it's about a Santa Cruz guy who travels to the afterworld in hopes of resurrecting his wife.
More info is on the book's page.
Long story short, you can now get my Jim and the Flims ebook on Amazon, or on my Transreal Books page. (A Transreal Books purchase gives you two files: MOBI format for Kindle and EPUB format for all other e-readers.)
And the Jim and the Flims paperback is available via Amazon.
Night Shade Books published Jim and the Flims book in hardback in 2011, by the way, and a few copies of that edition are still kicking around as well.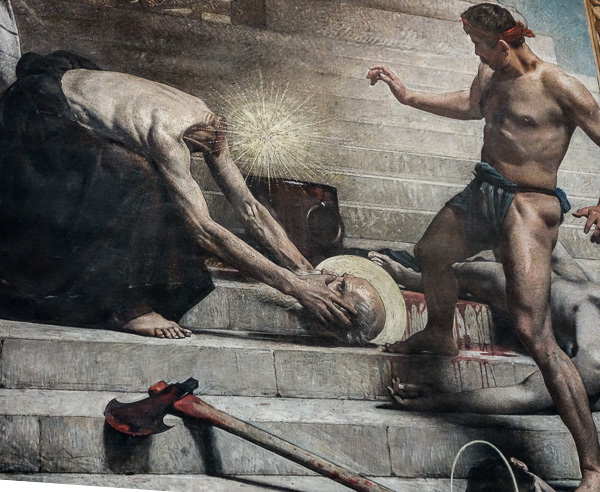 Another note from the writing biz. By way of leading into it, dig this mural of St. Denis in the Pantheon in Paris. St. D's head as been chopped off, but the dude is using his halo to think. He's picking up his head, and he's gonna plug it back in. Can't bust him, can't shut him down.
A symbolic representation of an author, against all odds, keeping his shit together? Art imitating life imitating art? Transreal, dude. One of my preferred modes of literary creation. I am Jim, facing the flims.
I first described transrealism in my 1983 essay, "A Transrealist Manifesto." Philip K. Dick was definitely a precursor of transrealism, but for a number of years, I was the only self-avowed transrealist writer around. The style finally seems to be catching on.
In an October 24, 2014, essay in the British newspaper, The Guardian, critic Damien Walter proposes "Transrealism: the first major literary movement of the 21st century?"
Yeah, baby!
Oh, one more writing thing, Tor.com published a story by Terry Bisson and me, "Where the Lost Things Are." With this great illo by Chris Buelli.
Transreally enough, the book is about two aging friends who can't keep track of their stuff…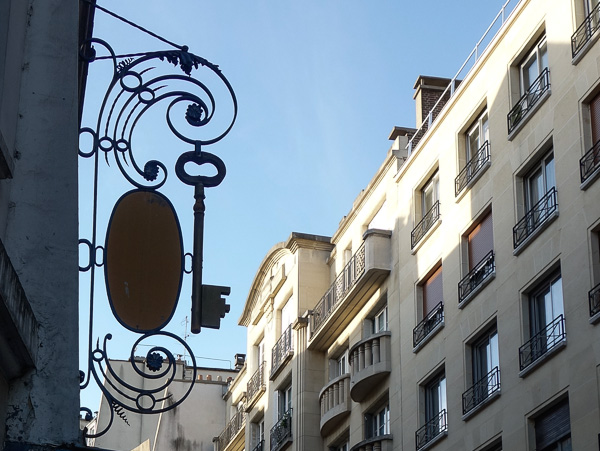 Back to my travel notes. We moved on from Geneva/Nyon to Paris for a week. Lovely to be in Paris, my favorite city, along with San Francisco, New York, Vienna, and Lisbon.
You see these great iron business signs here and there in Europe. Everything's so old.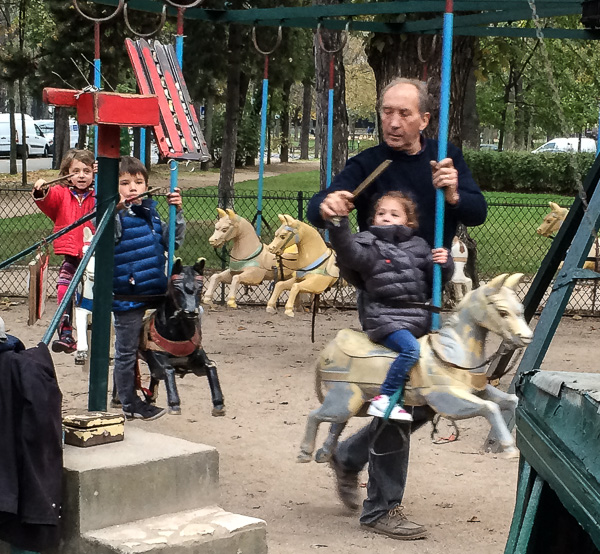 Sylvia and I went out to a far corner of Paris to see a little Monet museum. On the way we passed this amazing carousel in a little park. The thing had about six or eight horses hanging from a rotating center, and it was powered by…a man pushing the ride around in circles. The kids had wands for spearing rings, and the carousel-man helped them. And then he'd put the rings back into the rickety feeder.
The younger kids didn't try and spear rings…they were in that Eden before you know there are reward rings that you're supposed to be gathering.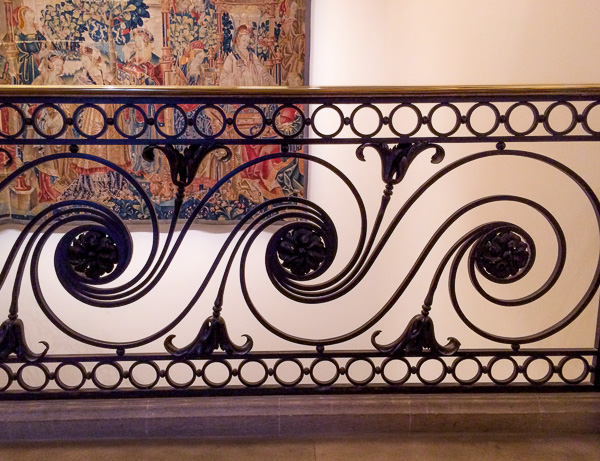 The museum was someone's old mansion, I forget whose. Great wrought iron railing here, a yin-yang Zhabotinsky kind of thing.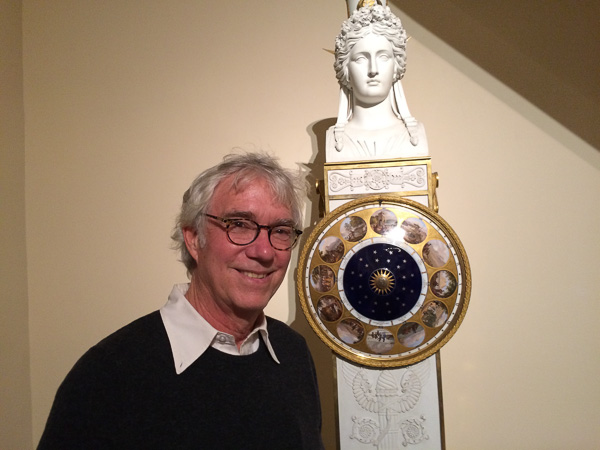 My feet aren't what they used to be, and after about ten days in Europe, I'm slowing down.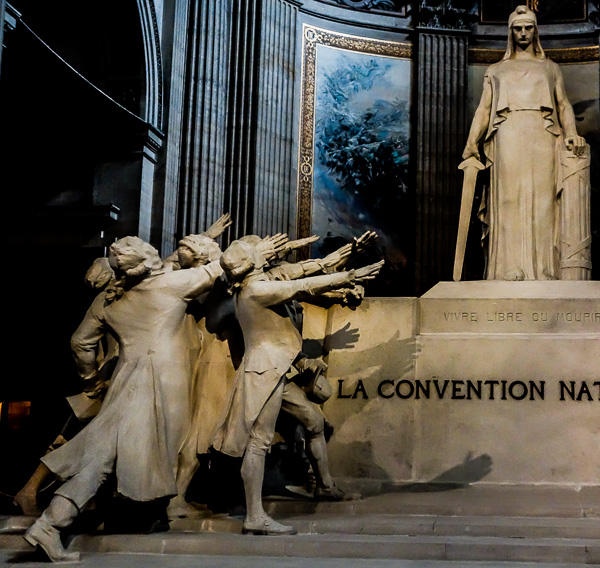 We stayed in a hotel on the square holding the Pantheon monument…it's a giant domed building with pillars around it, and with famous dead intellectuals in tombs in the cellar. Weird statue on the main floor…some French revolutionaries hailing a bad-ass goddess of Liberty. "Live Free or Die" it says on her plinth.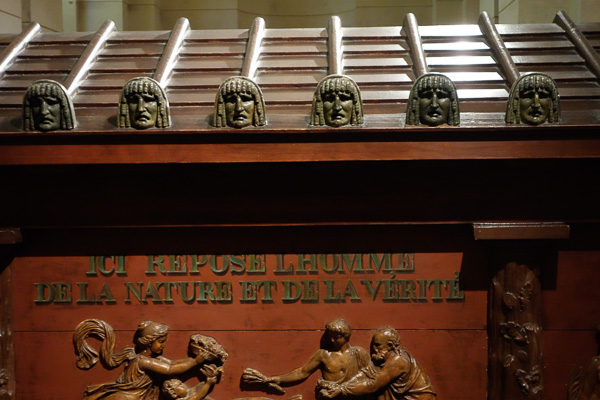 The philosopher and author Jean Jacques Rousseau was one of the people in the cellar. Great respect for thinkers over there.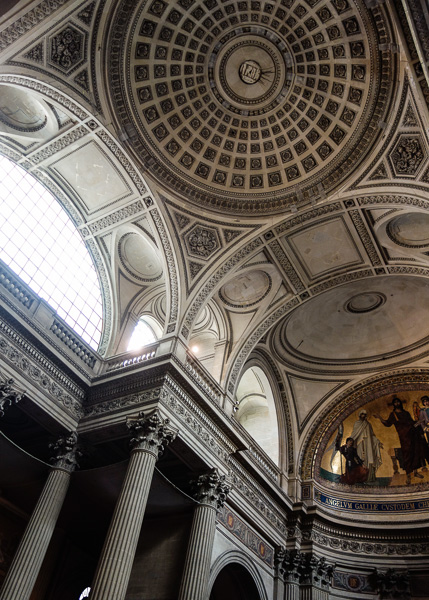 Over the years, I've been in the Pantheon a number of times. I love the huge, empty, vaulted spaces within. And more than once I've dreamed of floating off the floor and flying around in there.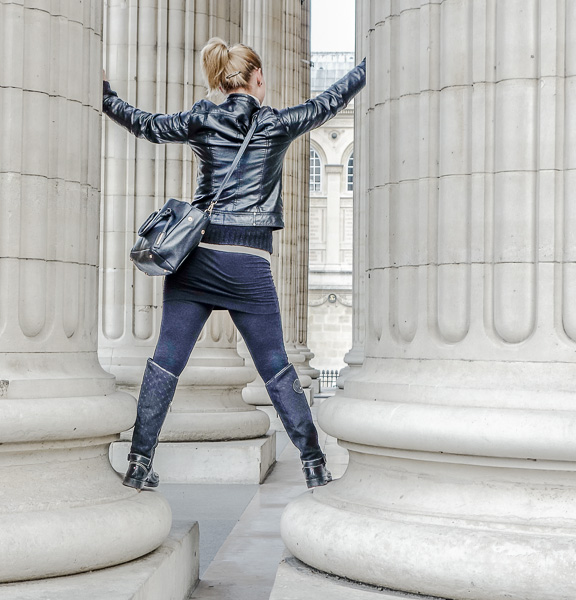 A woman outside striking a sexy pose for her photo.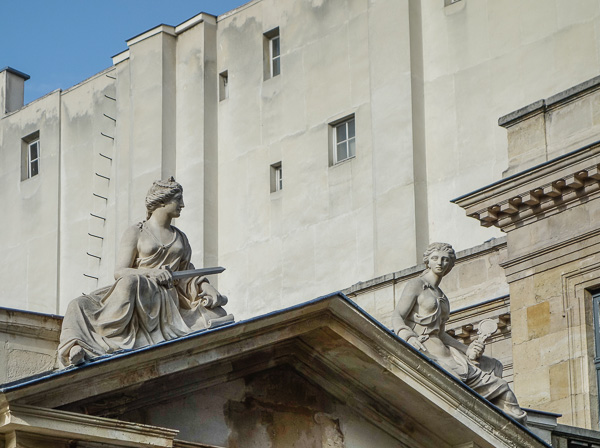 All over the place in Paris, you'll just see a random marble statue. Like these ladies on a roof.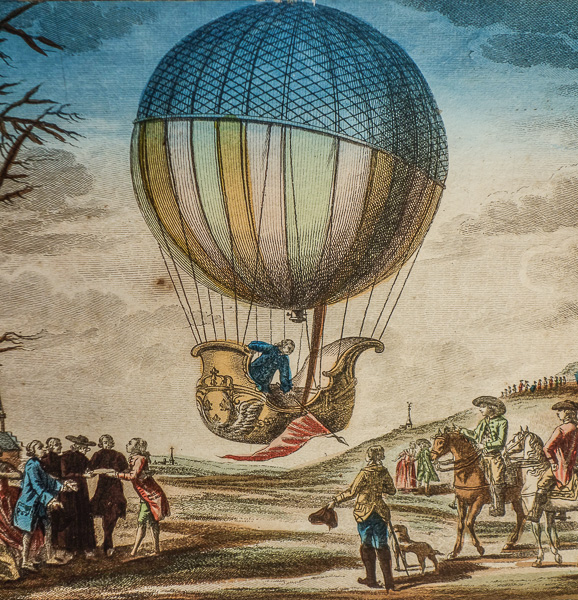 An antiquarian bookshop specializing in old books about flying machines. Dig the deluxe seats for this balloon.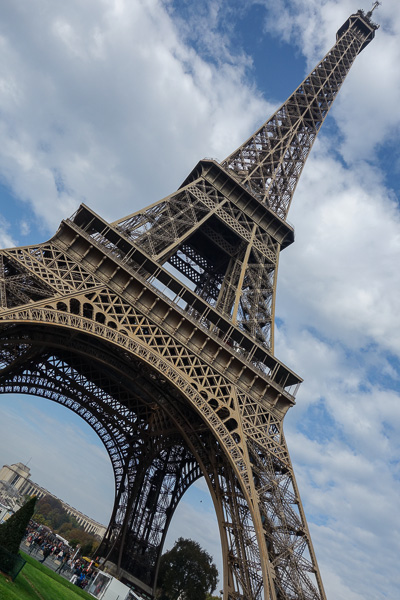 For sure we hit the Eiffel tower. Staggering how big the thing is, I always forget unless I'm actually there. Like I'm a rat under the Golden Gate bridge. Didn't go up in it, lines too long…lines like you'd see at the pearly gates on Judgment Day.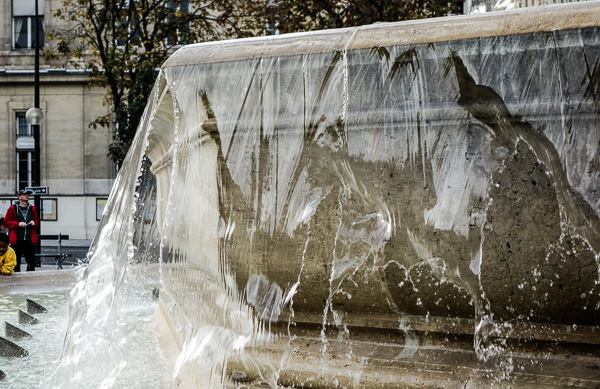 I love to look at water flowing, the great gnarly undulations in a liquid sheet.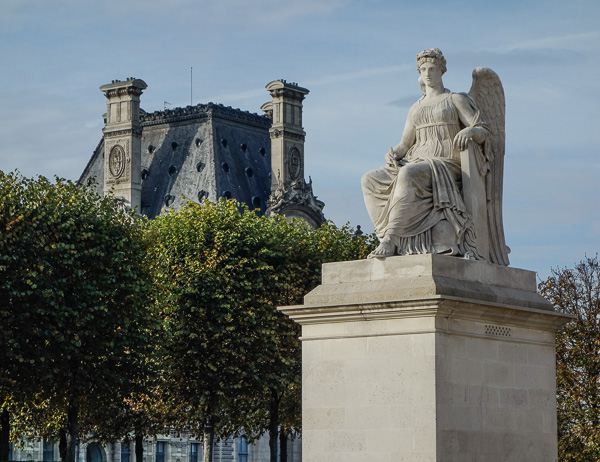 Here's a nice composition with a statue and a building near the Louvre. More pix from Paris still to come.