Recently I retweeted a photo of a capybara being groomed by some squirrel monkeys. It was just something that I'd seen retweeted by someone else.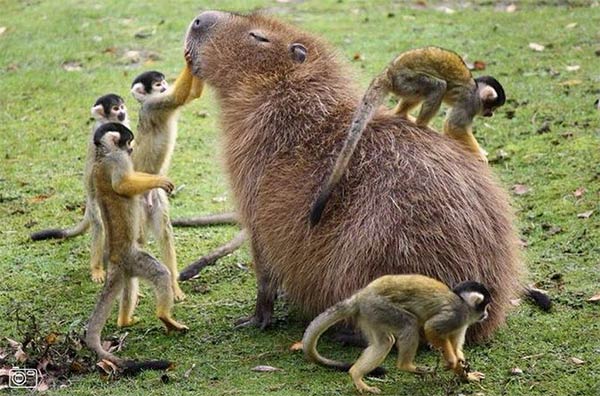 This became my most widely circulated tweet ever, with maybe a hundred thousand views. Part of the appeal must be that the scale is so odd—you think of those primates as being fairly tall, but you think of furry, lumpy animals as being small. Turns out capybaras are the largest rodents in the world, running up to four feet tall. And squirrel monkeys are tiny. The amphibious capybaras live in the mouths of Brazilian rivers. The Brazilians eat them, and they refer to them as "fish," which makes it okay to eat capybaras on Friday.
There's something Boschian about the image too, those odd little "men" like clerics attending to the massive furry creature. And the capybara looks so relaxed, so at ease.
These days I'm working on an outline for a fresh SF novel with the working title Wacker World. (Later I changed the name to Million Mile Road Trip.) I always like to have at least two odd features of the world being presented in an SF novel—which was a practice advocated by the ascended master Phil Dick. In Wacker World one odd thing is that our Earth has somehow been transformed into an endless flat world that you can drive along on forever. For millions and billions of miles. Encountering, as you go further and further, ever-new alien civilizations. I call these flat worlds Wacker worlds. There's a number of them in our universe.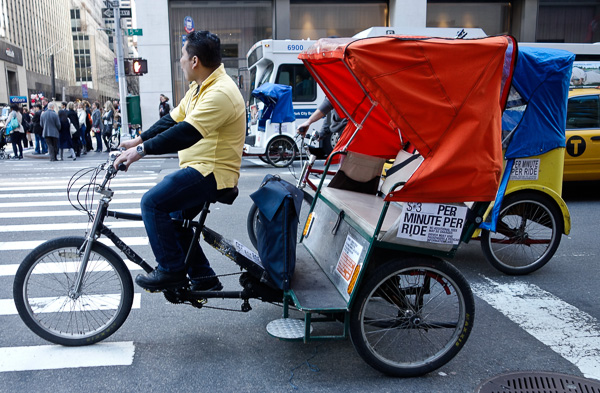 By way of jogging my imagination, now I'm working on a painting that shows couple of aliens on a very long roadtrip, and they're looking at the creatures from that capybara tweet photo. That's not my new painting above, of course. I'll be posting the painting in a week or so when it's done.
The aliens in my painting—I see them riding in a purple hover car that can hit speeds of up to, say, a million miles per hour, which is no sweat, given that limitative speed of light is well over six hundred million miles per hour.
Anyway, these aliens are cruising along in their car, and they've got a teen boy and a girl with them, my book's young heroes, currently named Willy and Alma. This first place where they're stopping—way west of California—was going to be called the Land of the Ants, but then I got into capybara-and-squirrel monkey thing, so that's what's going to be in the painting and probably in that first-stop world in my novel…not that my novels always stick to the things I paint for them in advance. The painting is more of a way of stirring the pot than being a way of making any kind of precise outline.
Speaking of ants, we had an entomologist named Phil over at our house this weekend, and he was telling us about Central American big-eyed Acacia ants. These guys live inside the bulbous thorns of the bull's-horn acacia, in a mutualistic relationship with the plant. The plant gives nectar, housing, and food particles to the ants, and the ants sting the crap out of any herbivorous mammal that dares to try and graze on the bull's-horn acacia.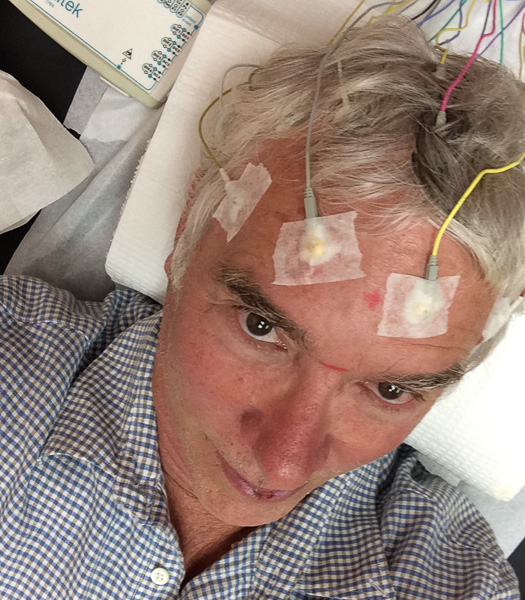 Anyway, I'm having fun starting work on a novel. Joyous. Working out things like the illumination and the weather. Making little sketches and searching the web. To speed things up, I'm plugging my brain directly into my computer.
There's a Rancid song, "Radio," from Let's Go, with the line: "When I got the music, I got a place to go." Or, as NOFX says it in their reggae cover of the same song, "When I got the music in me, I got a place I can go."
I pray to the Muse that I can really get it rolling. I was wondering what kind of magical alien-type wand was going to transform our little round planet Earth into this infinite roadtrippable plain. These plains are, like I say, called Wacker worlds because they're named after the astronomer Ed Wacker who first spotted one in distant space.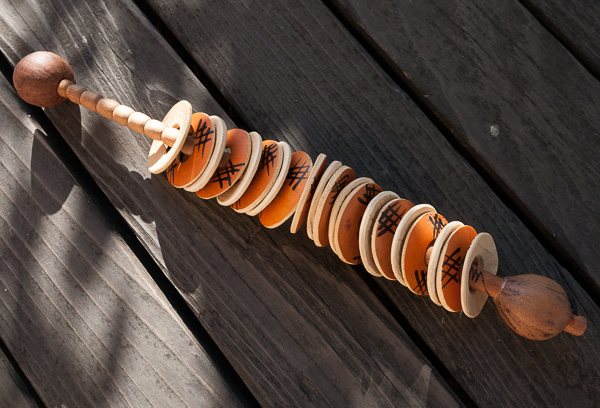 I knew that I needed some gimcrack that can unfurl our world. Initially I visualized a whirring gizmo with higher-dimensional parts that wobble in and out of visibility. But it's hipper and gnarlier to have the rattle made of natural materials, as opposed to being made of machined metal. It's made of something like alien plants or like scraps of hide from alien animals. But it's still five-dimensional.
So the Muse checked in and led me to got this doohickey of a cool rattle from Ghana from a defunct curio shop called Gina's on Main Street of Los Gatos. The world-unfurling Ghana rattle has disks of gourd skin, like washers, and they're mounted on a stick with regular bumps in it. The washers are slightly concave, and they're in pairs, with the hollow sides facing each other, and with symbols branded onto the convex sides. When I tilt the rattle, they march down along the axis, orderly but jostling, tripping over the gentle bumps on the axis rod, moving in a rolling, plausible gait. Like the legs of a centipede.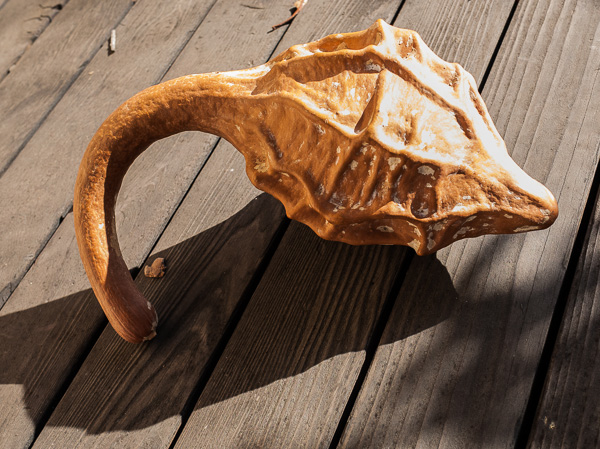 I also got a rattle like a giant scrotum, wonderfully wrinkly and gnarled, with a dick-like stalk protruding and drooping towards the base of the sac. A little wood plug closes off an irregular hole in the side scrotum, a hole, through which the rattle-seeds were inserted. The surface is hard and shiny, with patches of gourd-pith that haven't been fully scraped off. Maybe this rattle does something different from turning Earth into a Wacker world.
And I got giant gourd wrapped in a fishnet with cowrie shells at the knots. I'm loaded, dude. I'm equipped.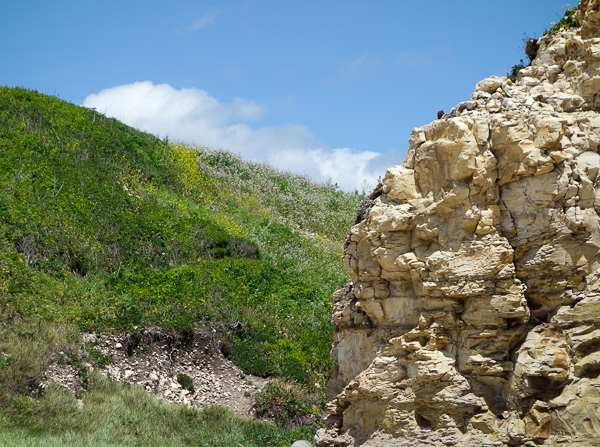 How big is a Wacker world, by the way? Well, they have to reach out to the limits of visible space, which is about seventeen billion light years away. Call it an octillion meters. Now, space might go on endlessly after that. Forever. We don't know. The Big Bang might not have been a point-like event. It might have been more like a flash filling an infinite plane and lighting up infinitely many stars. Zzzzap!
People sometines rush to the conclusion that if you drove, like, a puny trillion miles on a Wacker world, you'd be bound to find a virtually identical copy of Earth.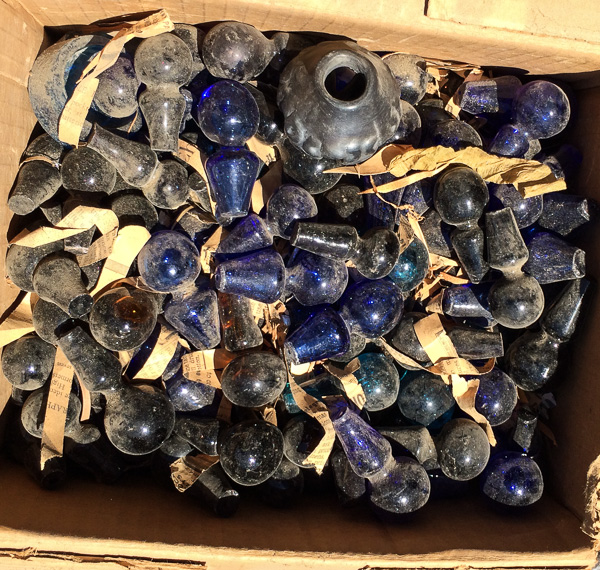 But the odds are much, much longer than that, as Max Tegmark explained in his 2003 article, "Parallel Universes." (You can find it here as a PDF. And a shorter version appeared in Scientific American.) Your odds of finding a copy of planet just like Earth within the confines of visible space are considerably less than googol to one. (A googol is a written as a numeral 1 with a hundred 0's after it. Quite a big number.)
Call the "Hubble length" the diameter of our visible universe. You'd in fact have to cover the ground of perhaps three to the googol power Hubble lengths to be confident of finding another "Earth."
Re. big flattish worlds you can tool around on, Larry Niven's Ringworld depicts an incredibly large place. One of the joys of this series. Lebensraum!
And in Charles Stross's wondrous, epochal story "Missile Gap," a copy of Earth has been peeled like a grape, with the surface/skin pasted onto a disk that's millions and millions of miles across, with a zillion oceans and other continents, many of them inhabited by alien species. Supremely great story, with a lot to think about. But there's continents with oceans in between them, so you can't just drive—instead Stross uses a cool Soviet-era-dream nuclear powered giant airplane. The story appears in Stross's anthology Wireless, and can also be found free online.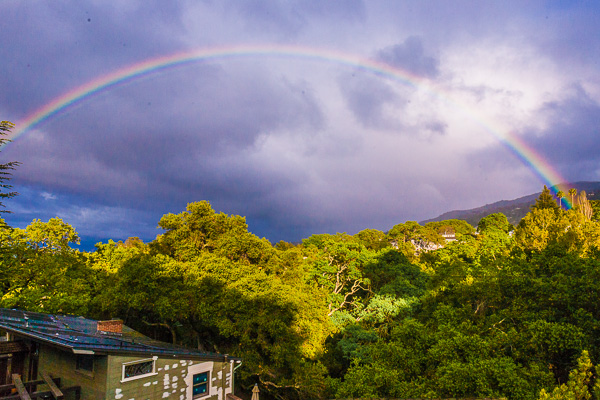 Even though the diameter of the Stross disk is probably bigger than you can drive in a lifetime, the disk is finite and it has an edge. I don't like edges. If you have an edge, you can do a number where we reach the "edge" of the world and it's like the edge in C. S. Lewis's Prince Caspian, with a frozen wave. Or the classic cartoon thing of ships sailing off the edge. Stale. But I don't want an edge. I want an endless roadtrip. Especially after driving to Vancouver and back.
With an endless roadtrip, you're, like, forever on the golden plain leading to Mount Shasta. Never frikkin' having to be back home to your workaday world.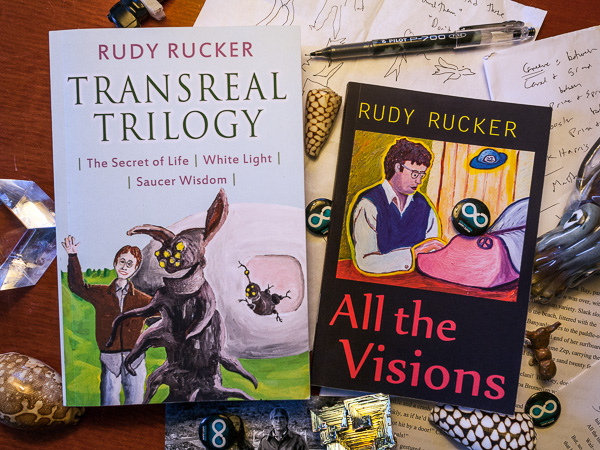 Speaking of that workadaddy world, I'll close with a commercial message: my new three-novels-in-one ebook Transreal Trilogy is on sale for $1.99, and my 1980s memoir ebook All the Visions is on sale for $0.99. Go git 'em. And puh-lease, if you buy one of my books from Amazon and you like it, post a comment!