I like thinking about a higher or alternate forms of reality. In The Big Aha, I want to give my characters access to a more cosmic or far-out level. And then some of my characters learn to jump bodily into this higher world. And they find some creepy vermin living there. Creatures who do not have humankind's best interests at heart.
So what is the higher world? So far I've thought of seven SFictional possibilities. Let's start counting at 0.
(0) This is the traditional one. The "other" world is a physical place in our space. Either on our planet, as in mysterious voyage tales, like an island, an undersea cave, in the Antarctic, in a hidden valley. Or off-world, like on another planet. Or sort of on our planet, but not in an obvious place, like inside the hollow earth, or on a cloud.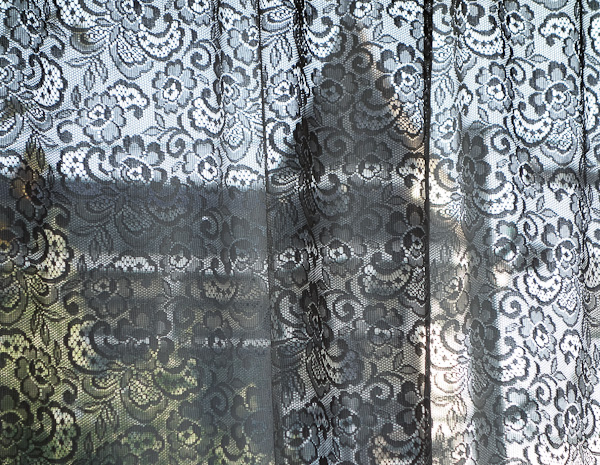 (1) It could be a parallel sheet of spacetime, perhaps with a different kind of physics. But I used this option in Postsingular and Hylozoic, and I don't want to recycle it here.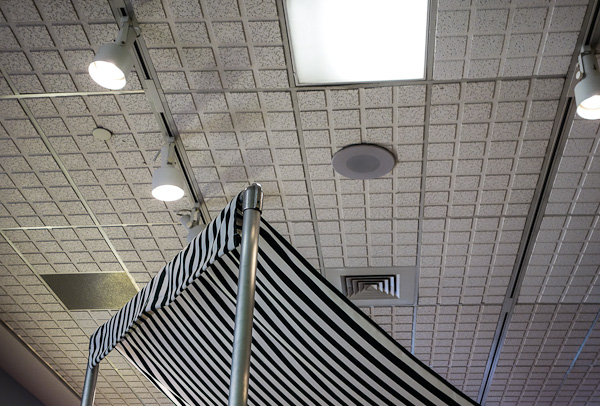 (2) It could be a higher-dimensional hyperspace. And then our world is a sheet inside this hyperspace, and the hyperbeings move about in the higher dimensions at will. They may dip into our world now and then. I used this model in Spaceland.
(2a) The hyperspace model can be adapted to a religious or spiritualist notions of incorporeal beings looking down on our world. Ghosts, spirits, demons, angels, gods, devils. Spaceland works somewhat along these lines.
(2b) An alternate use of a higher dimensional level is to suppose that the higher beings aren't particularly aware of or interested in us, they're simply rooting like moles or writhing around like lampreys, and if they happen to pass through our world it's more or less an accident. Although then, of course, they might develop a taste for our hyperflat bodies. And then we're flank steak. Cold cuts. I might like this. I do like the idea of there being stupid, unaware beings in the higher world.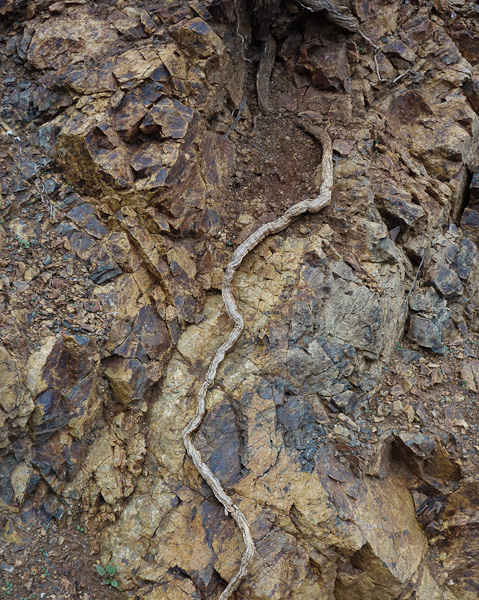 (3) Another idea is to suppose that the "higher" world exists at very small size scales. In what's sometimes called the subdimensions. I used this approach in Jim and the Flims, where the higher world could be found inside an electron. Lots of room at the bottom!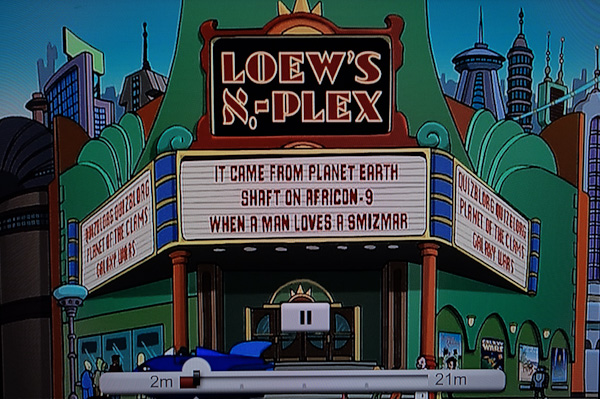 [Lowe's Alef-Null-Plex from FUTURAMA, episode 19 or so, the "Raging Bender" one where Bender becomes a wrestler.]
(4) Or we can go to the "big" direction. That is, put the higher world at an infinite distance from Earth. Out past aleph-null. I used this move in White Light, and at the very end of Hylozoic.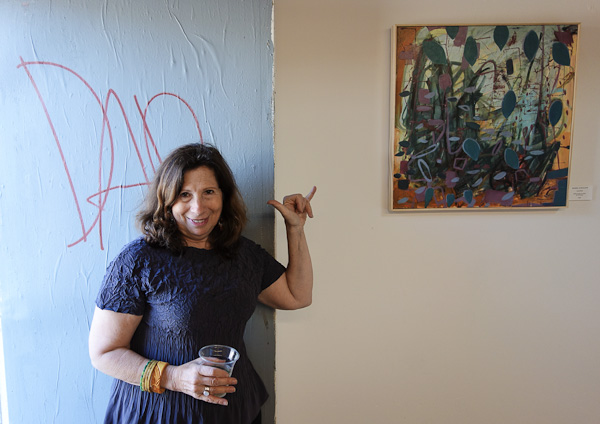 [Our friend Ronna Schulkin with two of her paintings, one painted on the real level, one appropriated on the subtle level.]
(5a) Another angle is something more vague—a higher world that overlays ours in the same space, but which is, for whatever reason, generally imperceptible. Perhaps their quantum wave functions are perpetually 180 degrees out of phase with ours. Putting this differently, it may be that the creatures in the higher world are made of a "dark" or subtle type of matter which doesn't interact with us. And it may be that each of does in fact have a subtle matter soul. You can learn to do a hyperdimensional somersault that twists your elementary particles into bits of subtle matter. That is, you can do a "chin-up" that lifts you into the subtle world. I think this one is the one I like best just now.
(5b) A traditional fairy-tale variation on the subtle world is that there's a secret world right under our noses but we don't notice it. Elves and fairies that most of us can't see. What if we can see the subtle world simply by adopting a different way of looking at things? (E.g. by being "high" on some psychedelic chemical or bizarre physical process…such as "qwet teep??) See Joseph Zizy's comment below and my response comment for a bit more on this idea.
(6) What about virtual reality? Could the higher world be a virtual reality running within—what? Way too boring if it's in a digital computer, although I did touch on this possiblity at the start of Chapter 12 in Postsingular. It would be more interesting if the "virtual reality" computation was being generated by natural objects in the physical world. Air currents, flames, water waves. And this effectively takes us into Zizys's variation, that is, (5b).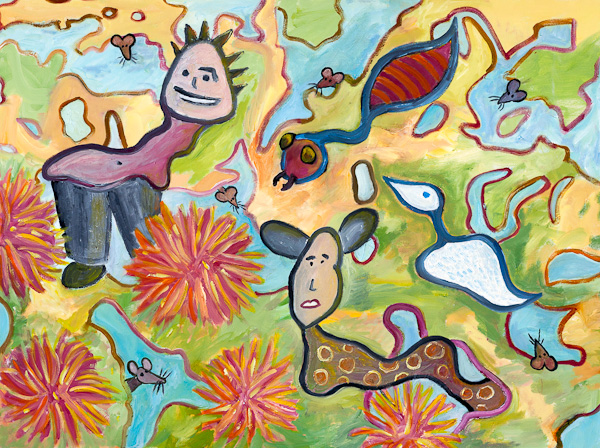 "Night of Telepathy," oil on canvas, November, 2012, 40" x 30". Click for a larger version of the image.
One way or another, you end up in the higher world with the archetypes and dreams and thoughts walking around! But! Look out for the subtle rats!