My new book is out today!
Turing & Burroughs: A Beatnik SF Novel
| | |
| --- | --- |
| William Burroughs | Alan Turing |
You can browse the complete novel free online.
And you can buy it in ebook and paperback formats via the links on Transreal Books .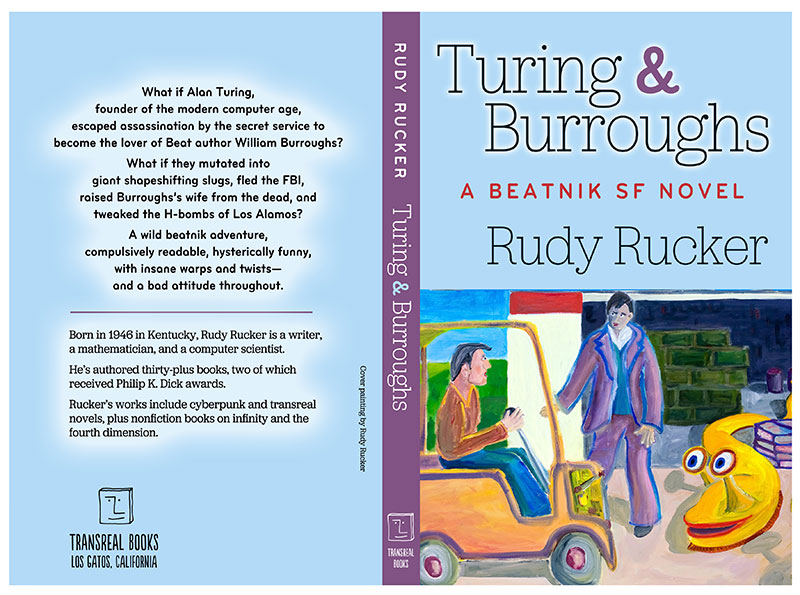 Cover design by Georgia Rucker Design.
Turing & Burroughs is an SF novel set in style of a 1950s-movie "alien invasion" story. Computer pioneer Alan Turing and the Beat author William Burroughs connect in Tangier and begin a love affair. The novel fuses SF themes with beatnik styles and attitudes, switching between Turing's and Burroughs's points of view.
Turing and Burroughs find a way to shapeshift into telepathic slugs, and society's reaction serves as a symbol of the 1950s horror of gays, artists, intellectuals and political outsiders.
As our heroes flee the feds, the story becomes a road novel. In traditional 1950s SF style, they head for a nuclear test site in Los Alamos, New Mexico. En route, Turing and Burroughs visit Mexico City and have a heavy encounter with Burroughs's murdered wife Joan.
The story comes to a head with a thermonuclear blast and a final transcendence.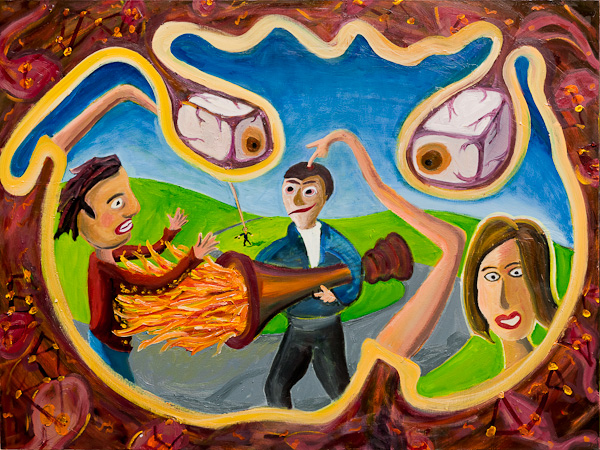 Links:
Keep an eye on the Turing & Burroughs page, which will be changing over time.
Delve into the illustrated book-length Notes for Turing & Burroughs.
Preview the writer Nas Hedron's interview with me about Turing & Burroughs. I'll be running the interview as a post later this week.
Listen to recent podcasts of my talks about the novel, and to readings from it. Click on the icon below to access .

Email me if you're interested in doing a review or an online interview about Turing & Burroughs for your zine or blog.