I have an exceedingly large number of photos from my recent Journey To The East, that is, to Vinalhaven ME, Gloucester MA, Louisville KY, and Madison WI. I'll run a few of them today with some short comments. But first a word from our sponsor.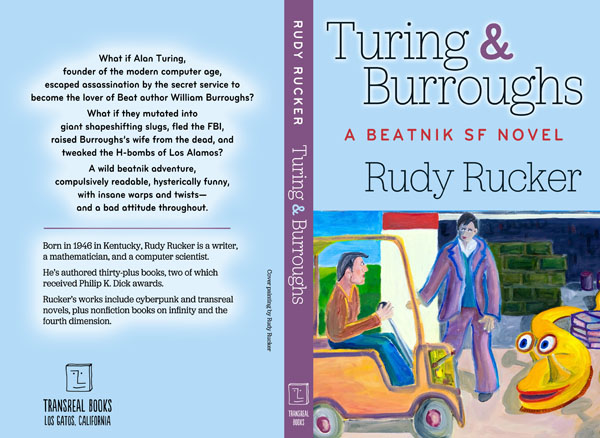 My beatnik SF novel Turing & Burroughs will be coming out in ebook and paperback later this month. Just today, Georgia Rucker Design finalized the front and back cover flat. Looks good!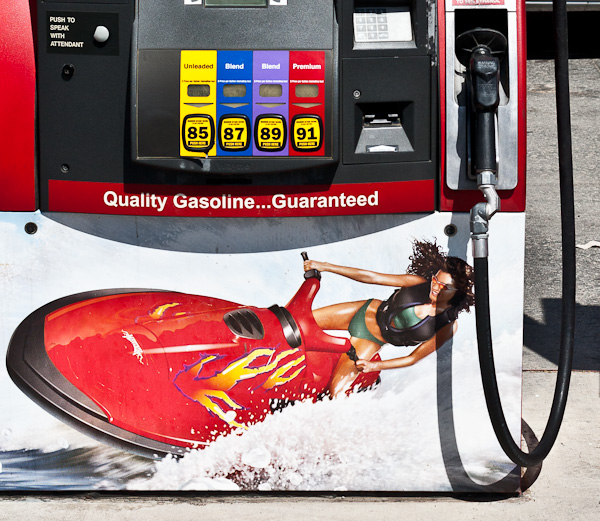 This is kind of hot ad on a gas pump I saw in Nevada. A girl with a mechanized phallus. But, wait, that's not from the Journey To The East.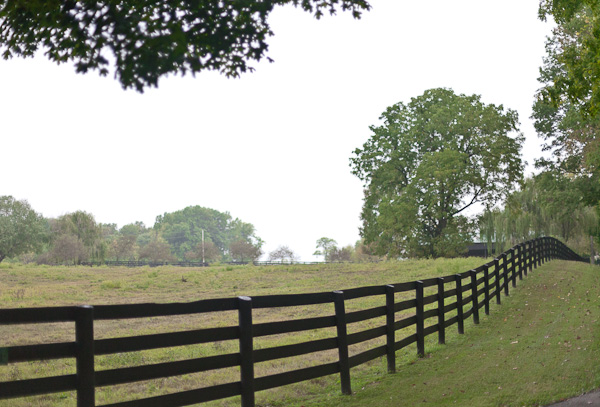 Here we go, a misty morning fence on a thoroughbred horse farm in Skylight, Kentucky, outside of Louisville, where I grew up.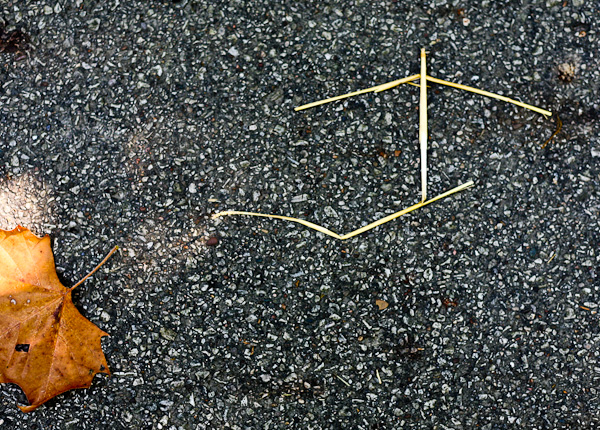 Mysterious straws point the way home. "You used to live here."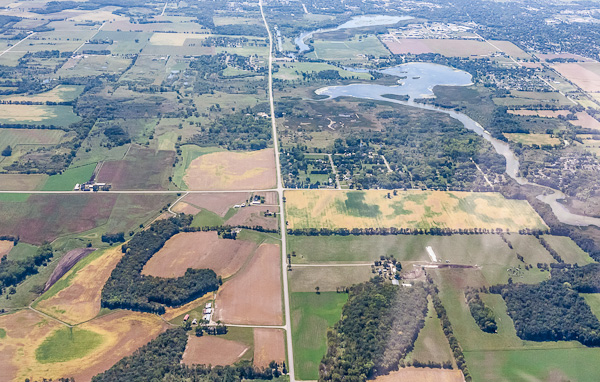 Flying from Louisville to Madison, I was enjoying the patterns in the fields. It's odd, really, how little attention I sometimes pay to view out of an airplane window. When it's such a totally unusual and amazing thing to see. It kills me when sometimes the flight crew is telling everyone to close their amazing-view windows so people can watch tiny little TV images of utterly mundane trash.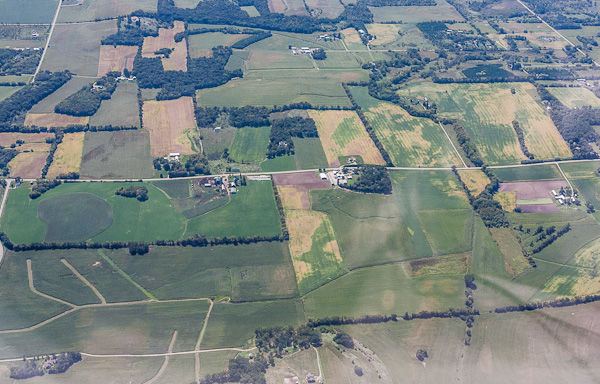 Another plane view. Really, you could shoot hundreds of thousands of pictures like this, all of them equally great. Though I was getting some glare off the inside of the plane window.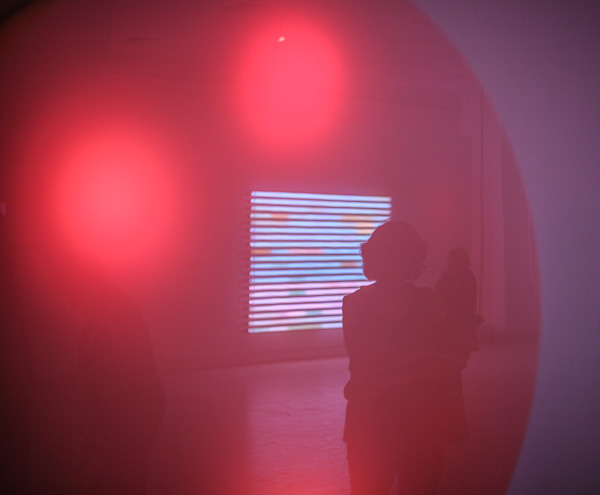 I saw daughter Georgia in Madison, the CEO of Georgia Rucker Design. In this picture we're at a museum in Madison to see the opening of a show by this amazing light artist Leo Villareal. He's slated to get a "Bay Lights" show happening on the San Francisco Bay Bridge in 2013.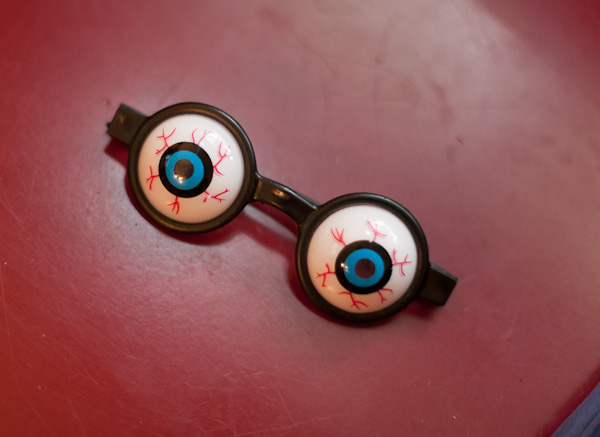 No house with children is complete without a pair of springy hanging goggle eyes!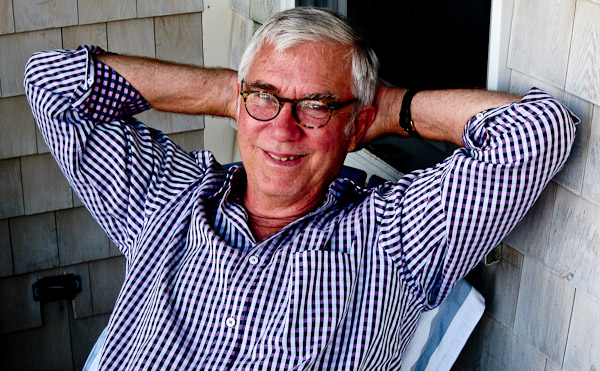 Jumping back to the beginning of the trip, we were on the island of Vinalhaven to see our young friend Leda Marritz's wedding.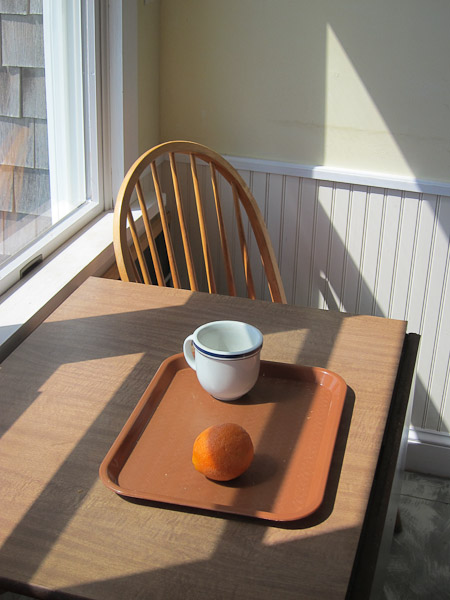 My wife Sylvia took a great picture of our humble motel breakfast one morning.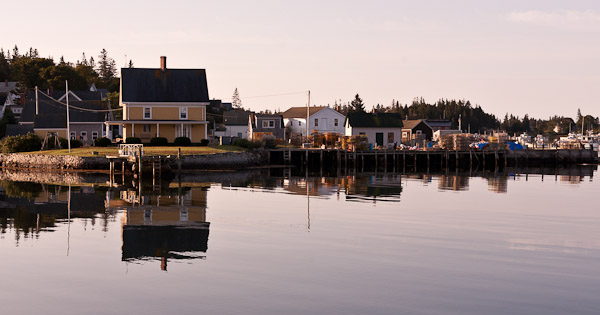 All these great Hopperesque houses reflected in the water—with thousands of lobsters below.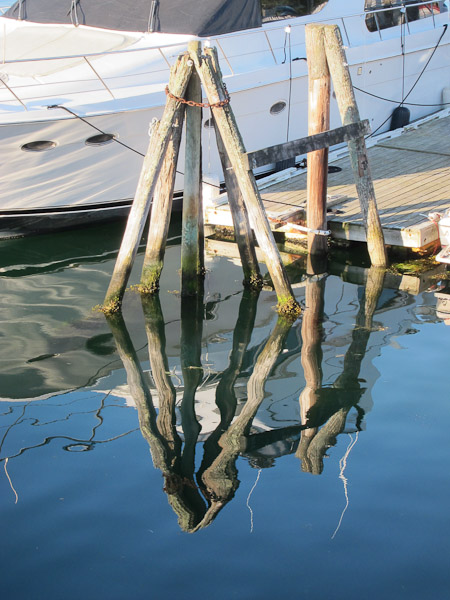 Another great photo by Sylvia, shot in Boothbay Harbor, Maine.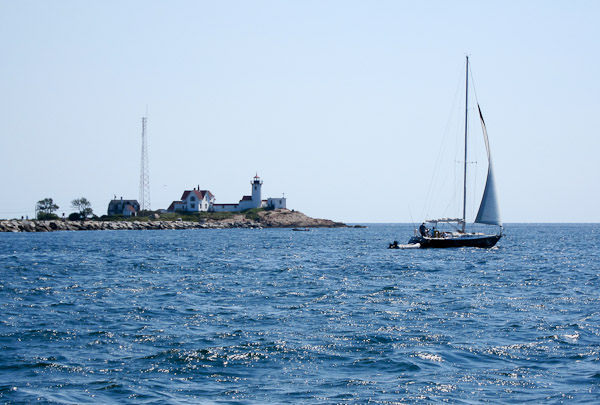 We worked our way down to Gloucester. One day we took a cruise around the harbor, and I got this very Winslow Homer shot. I could be called Crowding The Shore, or Hard Alee, or Ketch Off Dog Bar.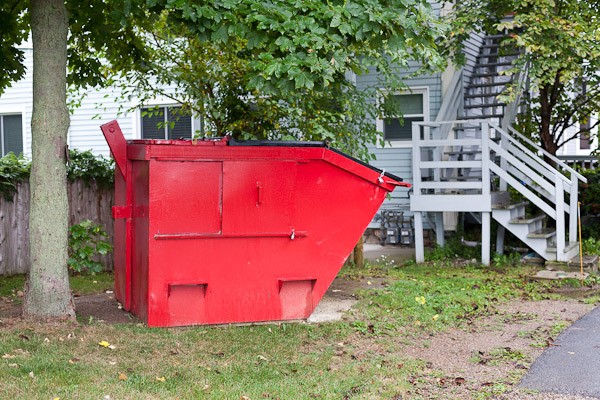 And here's a hylozoically alive red dumpster wondering if he can climb up those wooden stairs and go inside the apartment for once.
That's it for today! No message, just medium.