My wife and I have been on a road trip out to Wyoming and back. I'll post some of my pictures over the next week or two.
But first I have a short announcement. On Saturday July 21, I'll be reading a brand new transreal short-short story called, "I Arise Again". It'll take about ten minutes and will be, in a sense, a performance piece relating to my recent difficulties in getting published. The story's about a beatnik SF writer who finds a new way of distributing his work…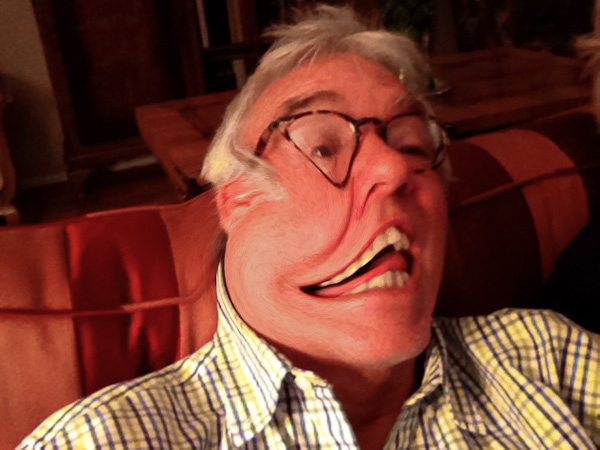 My appearance is part of the Clarion West Fundraiser Reading at Borderlands Books on Saturday, July 21st at 5:00 pm. I'll be reading with authors Cassie Alexander, An Owomoyela, Tim Pratt, Rachel Swirsky, and Ysabeau S. Wilce. Details on the Borderlands Events page.
The event will be in the cafe section of Borderlands, and should be fun.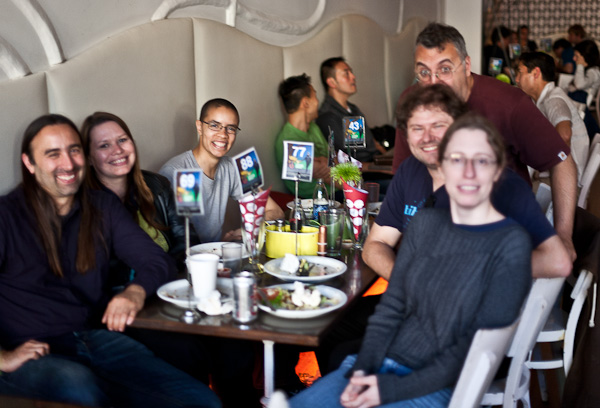 [Fellow readers/organizers at the Clarion West Reading. Left to Right: Christopher Reynaga, Maggie Croft, An Owomoyela, Nick Mamatas, Tim Pratt, Kate Kligman.]
[Added July 22, 2012] The reading was fun, and some of us went out for dinner at Frijtz on Valencia St. I always enjoy being with a group of writers—the wit, the gossip, the tips, the solidarity.
I made a tape of me reading my story—which was so transreal (it's a story about me giving a talk) that I felt a little weird. But it seemed like I was getting over. I may post a podcast, but first I'm going to try and sell the thing somewhere and make sure there's no conflict.
Tim Pratt read a great love poem called "Scientific Romance," also a nice story called "Gingerbread."