I got some new Adobe software this week, including a copy of Lightroom, which I'm just now figuring out how to use. It's funny about software, there used to be this notion of reading a book about how to use it, but now it's more common that you just dig in and fool with it. The real trick is always that you need to get a mental image of what the software is doing, and once you have that, you can get somewhere.
The Lightroom Help menu has this one option, I like, "The Five Rules…" which takes about two minutes to read, and the fifth rule is "Enjoy." Photographers often aren't the most text-oriented kinds of people, so this is the kind of help they like.
This summer my nephew, Embry Rucker III, a great professional photographer, convinced me to start using Lightroom.
The first few of today's pictures were taken at Rudy Jr.'s house, and in his Berkeley neighborhood. I shot them as JPG files.
But the main thing I want to mention today is this great book I just finished, Travels in Siberia, by Ian Frazier.
Travels in Siberia grew out of a three-part article that Frazier wrote for the New Yorker. It's grown into a massive, white Siberia-sized book, describing five different trips that Frazier took. The most dramatic trip is a long August roadtrip driving a van from St. Petersburg on the Baltic Sea to Vladivostok on the Pacific. And a close second is the trip through the deep Siberian snows north of Yakutsk one March—temperatures still at 20 and 40 F below zero.
"I asked if I should buy a travel directory of Siberian campgrounds, and Victor laughed. He said I would understand better what Siberia was like once I got there."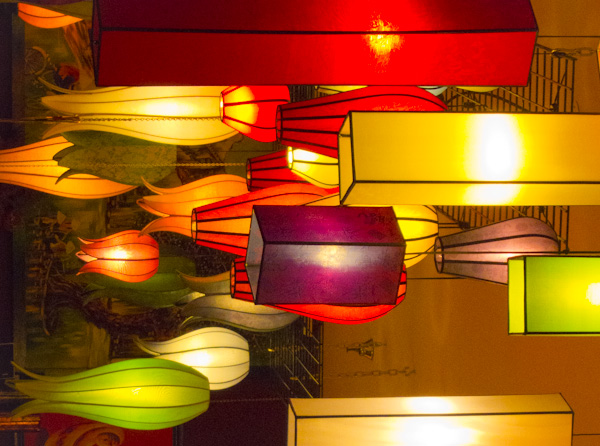 The last three of today's pictures were shot in Santa Cruz as RAW files (with the same camera). Lightroom makes easier to handle RAW files, and to develop a smooth workflow that saves the 16-bit RAW as a kind of digital "negative." Shooting in 16-bit RAW files instead of the 8-bit JPG files lets you maybe get a richer color. And then you save it as a JPG anyway, for something like posting on a blog. Embry III explained this to me.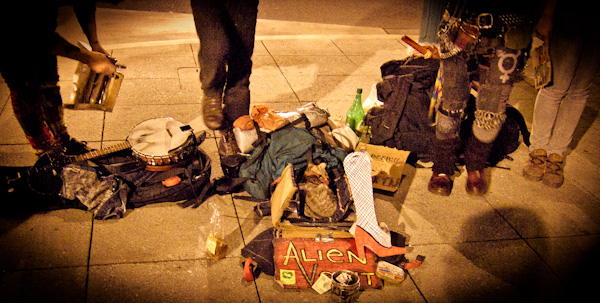 We saw a band of street musicians in Santa Cruz who call themselves Alien Vomit, kind of a good name. They use an accordian. It's the old Camper Van Beethoven heritage.
The fun thing about the Siberia book is just how different things are in Russia. The author insists on seatbelts in the van, and learns that nobody in Russia ever wears seatbelts. The only time he ever saw anyone use a seatbelt was when they took it out of their car and used it to connect the rear bumper to the front bumper of another car so they could tow it.
Humongous sunset in Cruz today. On the campus radio station they were playing reggae and calling the town "Rasta Cruz."
I'm sorry to have finished my Siberia book, it was fun to live inside it for a week. Highly recommended.