I had two art show parties in the lobby of the Variety Preview Room in the Hobart Building on Market St. in San Francisco. It's a small space, but it has a bar. Here's a link to a Google map. It's not easy to park right there, so you might plan to park in one of the garages a block or two away.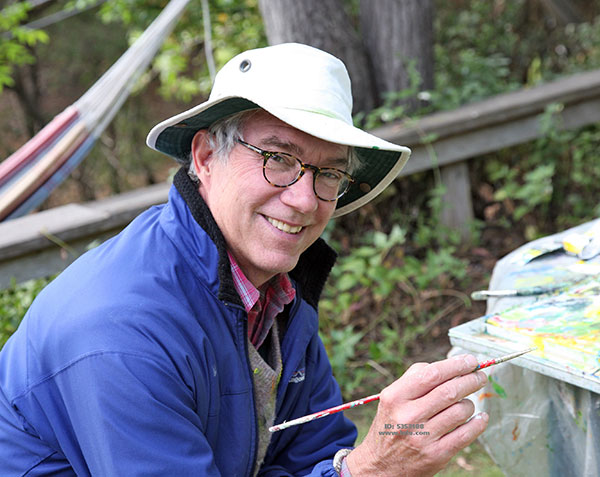 I squeezed in 23 of my recent paintings. Rina Weisman of SF in SF fame is doing a lot to make this happen—thanks, Rina.
The opening party was Friday, April 9, from 6-9 p.m. (We had a nice crowd that night, maybe 70 people. I sold a few books and prints. Thanks for turning out, guys!)
Here's a video of the pictures after I hung them—a couple of hours before the actual show.
And the closing party on Saturday, May 22, from 6-10 PM, where I'll also read with author Michael Shea as part of the SF in SF author series. I think the plan is that we'll party from 6 to 7, have the readings (with breaks) and discussion from 7 to 9, and party a bit more from 9 to 10. Don't feel like you have to come for the whole thing, but do drop by if you can. I'll be reading some of the all-time gnarliest scenes from my Ware novels, soon to appear . m My readings will be some of the gnarliest bits from my forthcoming four-novel omnibus Ware Tetralogy. Michael will be reading from his kick-ass new novel, The Extra.
To have some stuff to sell besides paintings, I made a new edition of my book of collected paintings, Better Worlds, with paintings #1 through #66. I ordered twenty-five of them on spec, and I'll be selling some of them at the parties at about the same price as on Lulu, charging $32 each—only signed and with no shipping charge.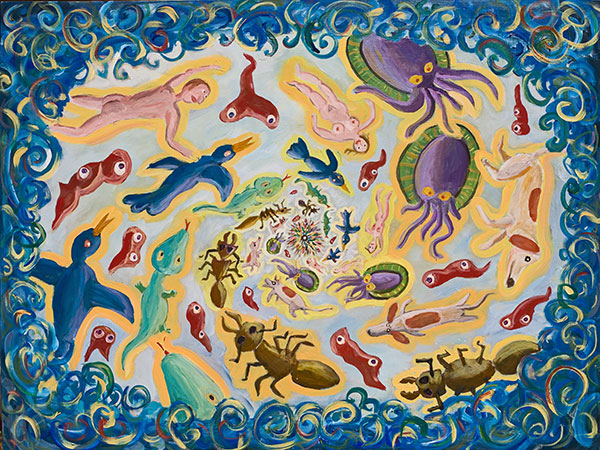 I'm also planning to sell a few prints. This weekend I made about 20 high-quality prints of my paintings, using my new high-end Canon Pixma 9500 ink-jet printer and some classy 13" x 19" Hahnemühle Photo Rag paper. As always, you can also buy the prints online from Imagekind, but the ones I'm selling in person will be signed, and a (slightly) better buy, I'm thinking $29 each for the big ones.
A real bright spot on the art front: I've found buyers for the Hylozoic triptych, for Under the Bed, and for Octopus in a Funny Hat. But don't worry, there will be plenty more pieces on sale at the show, see the price list on my paintings page for what's currently available.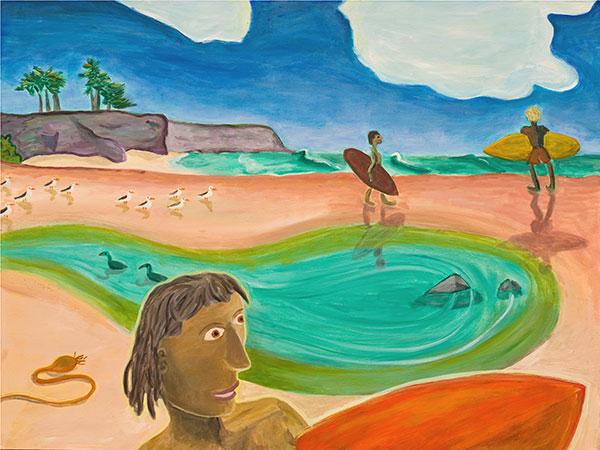 It would be cool if I could keep inching the art biz upward. Or not. Just painting for fun is okay, too. Whether or not it pays, turning painter seems like a good move for an aging writer. I remember as a teenager being impressed to learn that the geezer-writer Henry Miller was selling his dashed-off-looking paintings. Forget the words, just smear the colors around!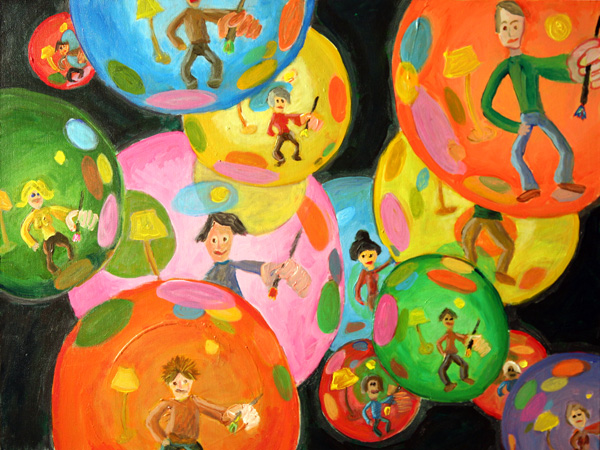 At the show, I'll be offering my painting, Thirteen Worlds, for sale. Unlike my other works, Thirteen Worlds is also available as a Creative Commons Noncommercial-Share Alike hi-res download, so you can make your own print of this one. Cory Doctorow generously funded this release of Thirteen Worlds, which he's using as an alternate book cover for his "freemium" story collection With a Little Help .
Retro old coot that I am, I thought I'd sold Cory the painting, and was all set to ship it to him—and he was like, "Oh, my place is too full as it is. Keep the physical object and sell it again. All I really want to buy are the rights to use the image as a cover. And…can you make it a Creative Commons release, too? That fits the theme of my book." Sure, Cory!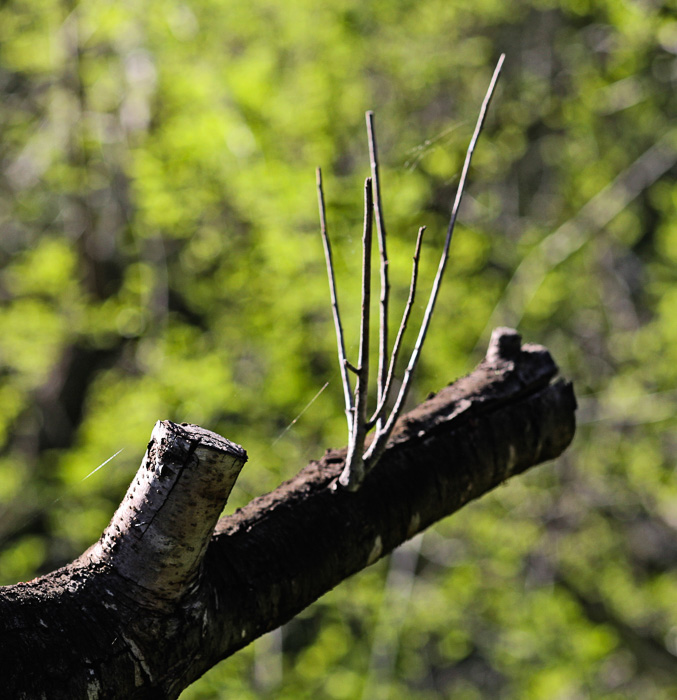 On a completely unrelated note—to allay my pre-show jitters, I dove back into fractal programming for the last couple of days, and I figured out how to draw the quartic and quintic versions of the Julia sets and the Rudy sets. Rather than making a fresh post about this boring-for-most-people news, I just added the new material into my prior post, "The Rudy Sets."
Freakin' and a-geekin'!