The other day we were in Santa Cruz, and we came across a rave-like street party, it was kind of an after-party for Burning Man.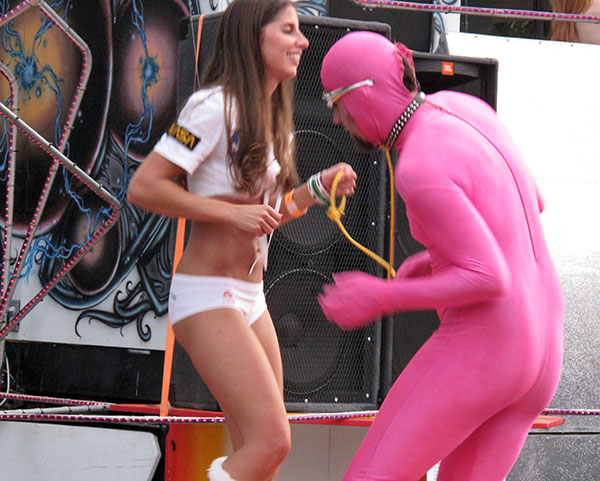 I took a few pictures, and I'm going to mix them in with some pictures that I snarfed today from a Japanese yokai or "mythic monster" scroll showing the "Demons' Night Parade." Note that the picture below shows a demon studying a scroll!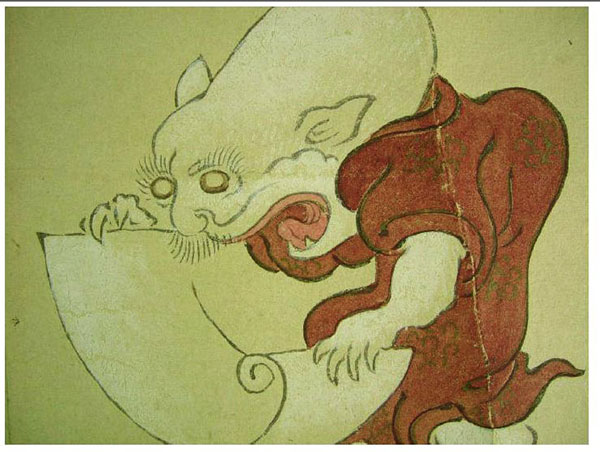 A fan named Lex Berman sent me a link to a BoingBoing post about this scroll, and I found a fairly complete copy of this scroll on eBay, where it's for sale for $15,000, which, in a way, isn't that bad a price considering how great it is.
Speaking of scrolls, my daughter Isabel Rucker has an art show coming up in San Francisco, starting on Thursday, November 5, 2009. She's drawn a 400 foot long (!) scroll, somewhat autobiographical, a graphic novel in one piece, it's called "Unfurling."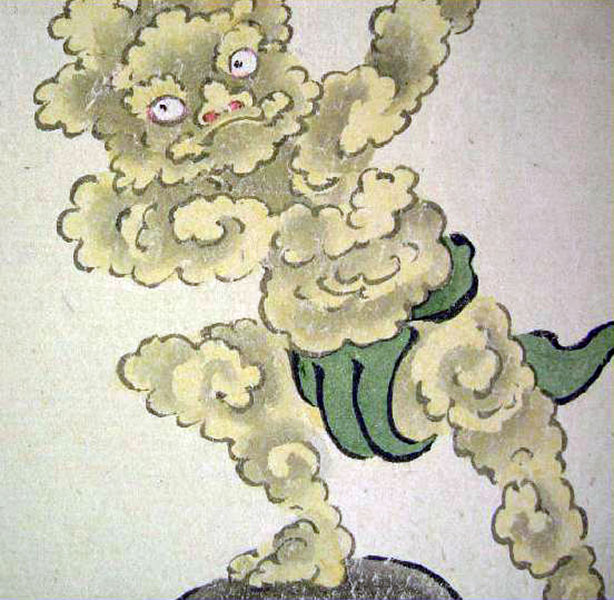 So as to keep these images out where I can find them again, I saved off the page as an 8 megabyte PDF file that I posted on my website. And I'll post a few of the frames here today, I think they go well with the rave party.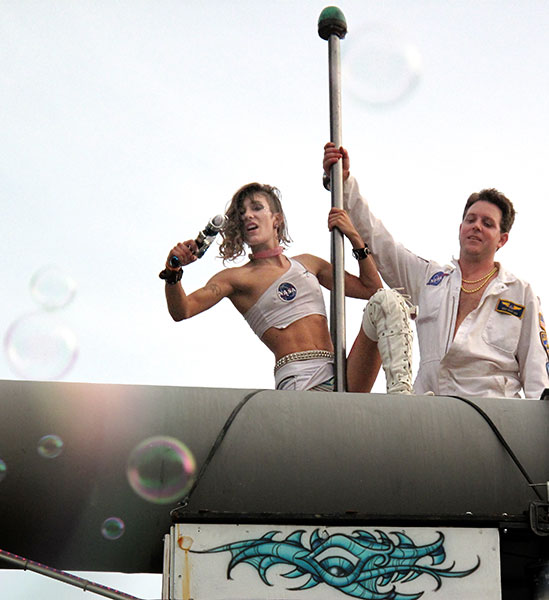 And what am I up to otherwise? I'm working on my two book projects, that is, my memoir and my new SF novel. It looks like I've found a good publisher for the memoir, I'll tell more about when the deal is actually signed.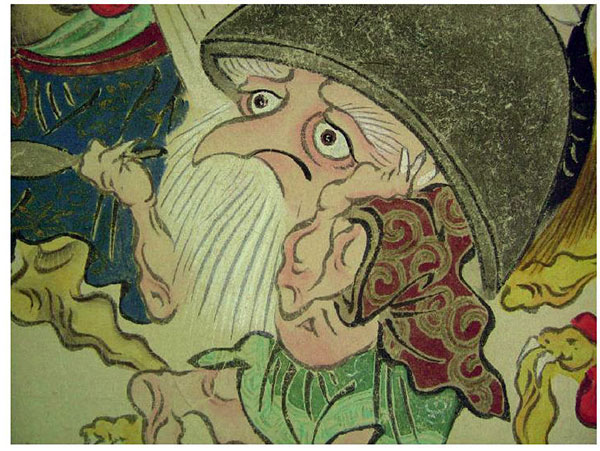 I'm still working on getting a publisher for Jim and the Flims, and I'll keep you posted on that. I'm thinking of changing Jim from being a 60 year old to being a 30 year old…that's probably a better move in terms of appealing to the target audience. And actually it wouldn't be that hard to do.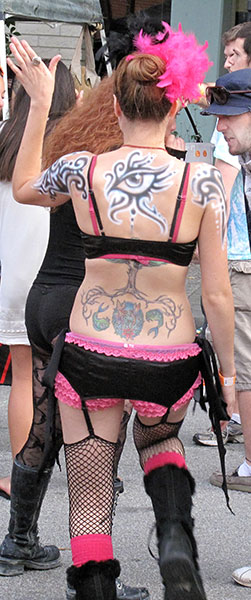 I had a couple of interviews appear recently. First of all, there's an interesting new book called Alice Beyond Wonderland, edited by Christopher Hollingsworth for the University of Iowa Press. Chris and Steve Hooley did an email interview with me that went into the book.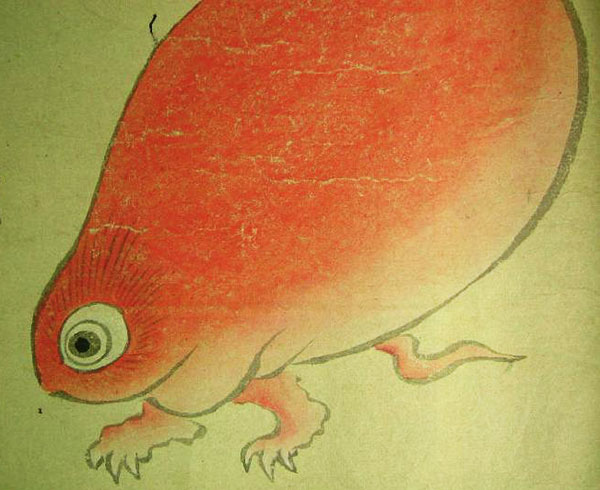 Secondly, the September, 2009, issue of The National Fantasy Fan, includes an interview by Heath Row with me about Postsingular and Hylozoic.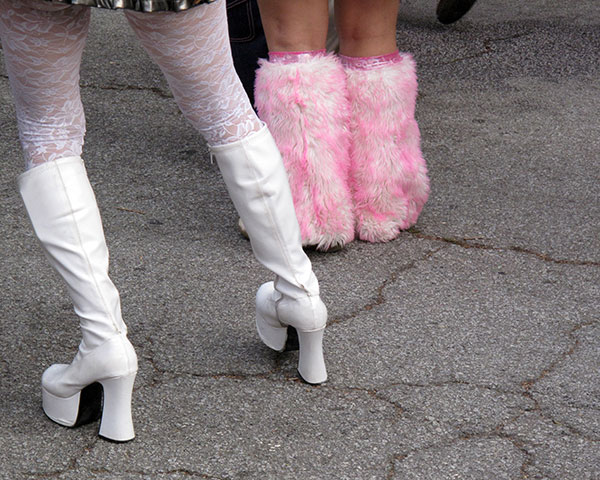 You can also find these interviews in my online collected online email interview document, "All the Interviews," which I just updated today.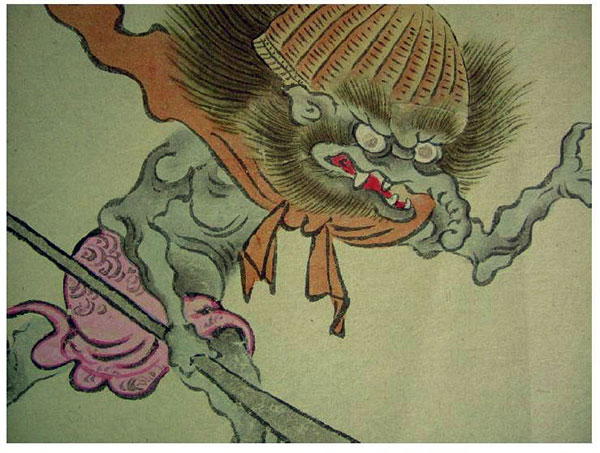 Further fannish news: I'll be at the National Fantasy Con in San Jose. I'm on a panel on October 30, Friday, 5:00 PM, "Artists Who Write & Writers Who Paint," with me, Greg Bear, ElizaBeth Gilligan, Karen Haber, and Seanan McGuire. And I'll be autographing later that evening, I think. Thanks, by the way, to Christine Valada, who helped me get a con membership—which I'd postponed too long.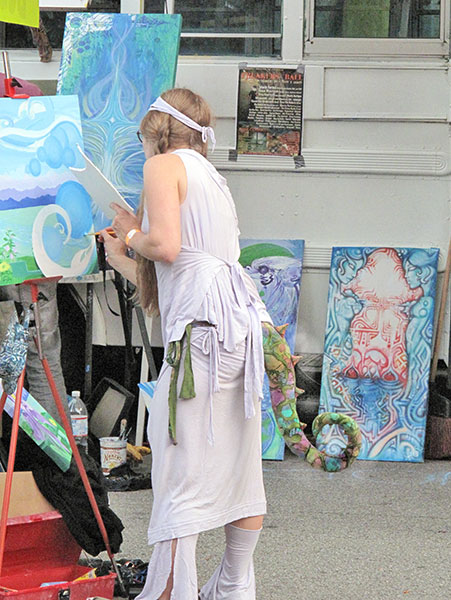 What else? I tried to enter a couple of my paintings ("Topology of the Afterworld" and "Surf Pilgrim") in a local Los Gatos juried art show, and they turned down my pictures, of all the outrage. As COOP told me when I asked him about the possibility of a pro art career, "Sure, if you want a whole new way to break your heart!"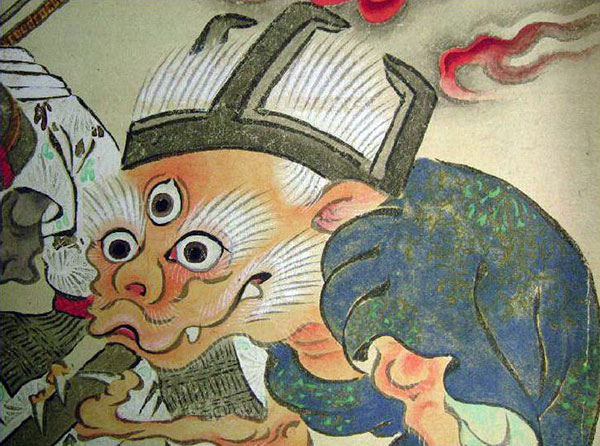 Come to think of it, I have to go pick up those works right now.
Late breaking news…a guy called Brett Harder just sent me a link to his site, which has a some nice, somewhat SFictional and transreal graphic novelette, "Observance" which is, in way, formed like a vertical scroll.