I'm back—we were vacationing in Denmark and Norway. I'll be blogging some of my travel notes and photos over the next couple of weeks. I'm pretty jet-lagged, so today I'll just do a quick post with info on two readings coming up next weekend.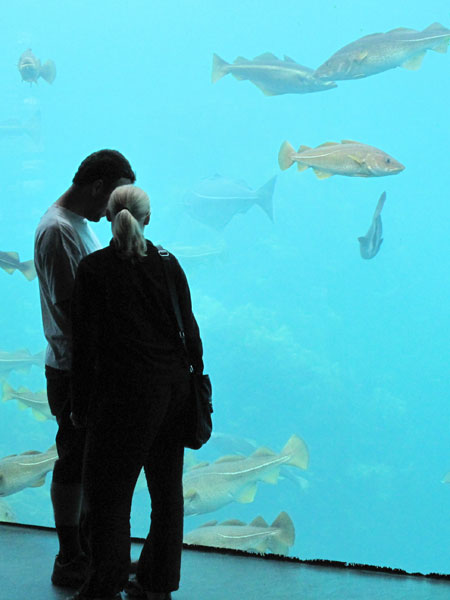 [Cod, salmon and Norwegians at the aquarium near Alesund.]
Saturday, July 11, 2009,
7:30 to 9:30 PM, (doors at 7:00 PM).
The Writers With Drinks show .
I'll be reading from Hylozoic at this monthly show at the Make Out Room bar/club in San Francisco. The show will, as always be emceed by the redoubtable Charlie Jane Anders. As well as me, the evening features Derek McCormack, Hugh Behm-Steinberg, and Chelsea Martin.
Location: The Make Out Room, 3225 22nd. St. between Mission and Valencia,
San Francisco, CA. Admission: $3 to $5 sliding scale.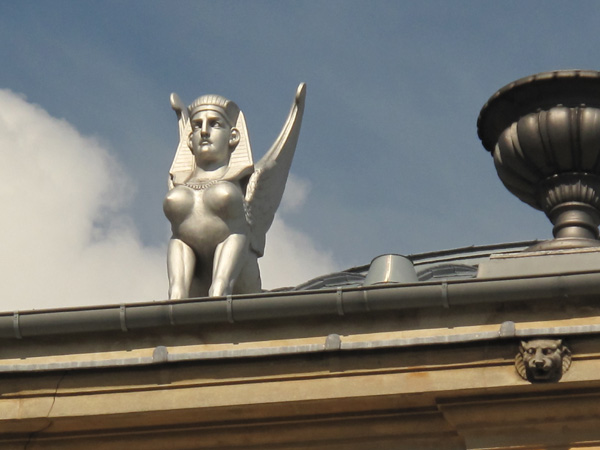 [Sphinx atop the Royal Theater in Copenhagen.]
Sunday, July 12, 2009.
2:00 PM
Location: 3086 Claremont Ave, Berkeley CA.