So today I finished the painting that I posted about yesterday. I'm calling it Georgia's Tree.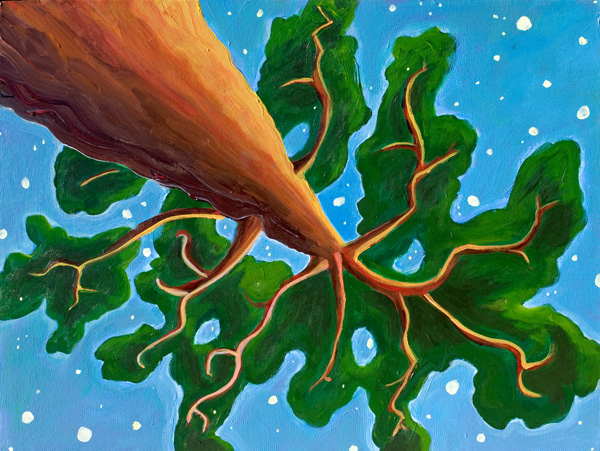 I have a photostream going on Flickr: .http://www.flickr.com/photos/rudytheelder/ The slide show feature is cool. I'll post more pictures in week or two— I'll be working my way back into the past, adding more. These are mostly pictures you've seen on my blog.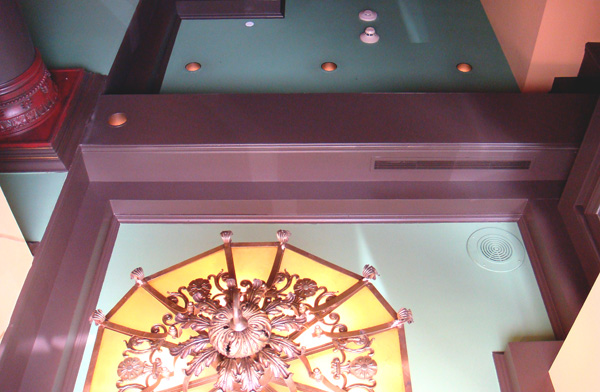 You can buy quality prints of the photos at rudy.imagekind.com—where I've also made prints of The Wanderer and Georgia's Tree available.
Speaking of photostreams, a guy called Clear Menser just sent me a link to his cool stream of gnarly photos, a few of which look like ones I could have taken myself. And you might check the UFOlogical Mac Tonnies stream as well. If you have a photostream to promote, post a link to it in a comment to my blog, comments with links take a few days to show up, but eventually they will.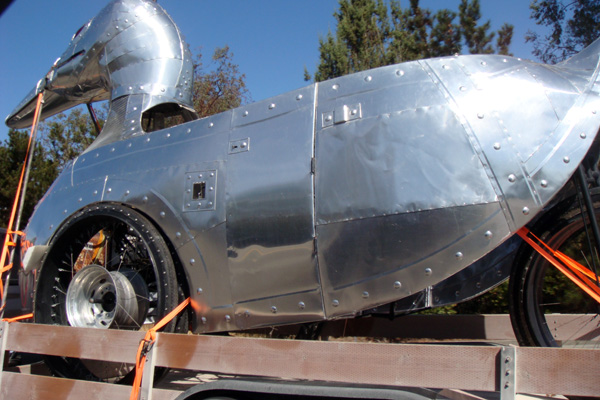 On the literary front, I'm doing some work on what looks to be my next book: Nested Scrolls. It's a memoir after all, and not an SF novel. Here's a brief quote from the beginning which says something about what I'll be trying to do: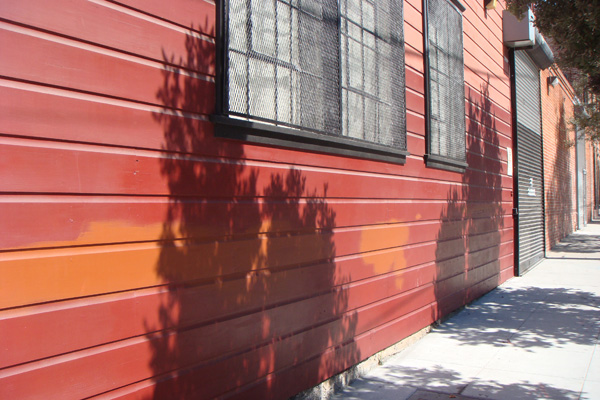 I'm not so interested in the self-promotional aspects of a memoir anymore. As dusk slowly falls, what I'm looking for is understanding and—time travel. A path back into my past.

The thing I like about a novel is that it's not a list of dates and events. Not like an encyclopedia entry. It's all about characterization and description and conversation. Action and vignettes. I'd like to write a memoir like that.

Most lives don't have a plot that's as clear as a novel's. But maybe I can figure out my story arc. I'd like to know what my life was all about.