I've been busy working on my novel Hylozoic. I finally got into Chapter Seven, my second chapter set in Bosch's home town. (Part of the first chapter set in Bosch's town was in Flurb #4). It's bawdy and medieval and funny and I'm happy to be writing and polishing my words. But I'm not having much time to blog.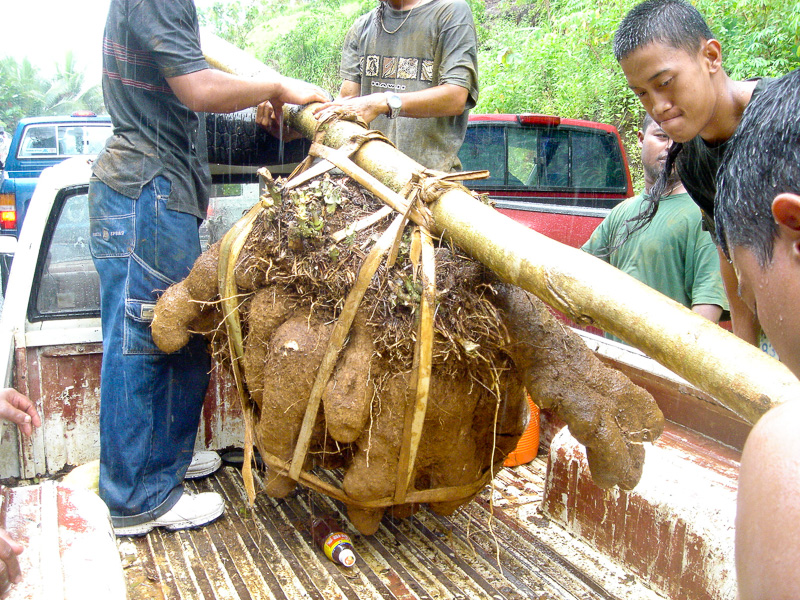 [A 200 pound yam on Ponhpei in Micronesia: objective correlative for my Chapter Seven.]
Sooo, for today, here's a nine-step argument that everything is conscious (panpsychism) and that everything is alive (hylozoism). While getting ready for Chapter 7 I wrote up this argument for my paper for the published proceedings of the "What is Life?" conference I went to in Kyoto in Fall, 2007. You can see a PDF of a draft of the full paper online, or just examine the bare-bones outline of the argument here.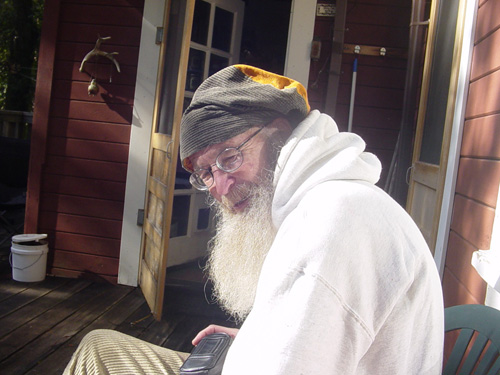 [Nick Herbert at his house last week, wearing his "indescribable hat."]
(1) Universal Automatism. Every physical entity is a computation. (See The Lifebox, the Seashell, and the Soul, scroll to Chapter 1 on p. 4).
(2) Moreover, every physical entity is a gnarly computation. (See my YouTube "What is Gnarl" video, below.)
(3) Wolfram's Principle of Computational Equivalence. Every naturally occurring gnarly computation is a universal computation. (See A New Kind of Science, p. 715.)
(4) Consciousness = Universal Computation + Self-Reflection.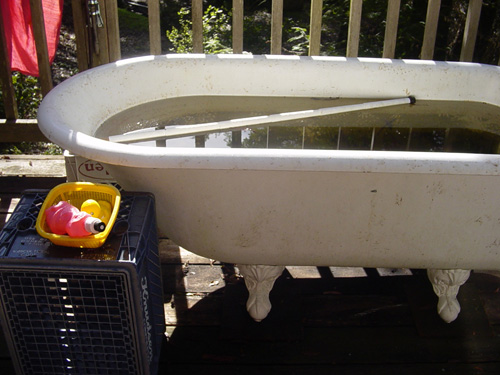 [Nick's outdoor bathtub.]
(5) Any complex system can be regarded as having self-reflection.
(6) Panpsychism. Therefore every physical entity is conscious.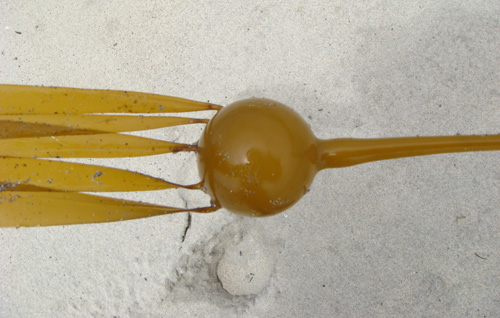 (7) Walker's Thesis. Life = Universal Computation + Memory. (See Walker's online paper.)
(8) Every physical entity has memory via its interactions with the universe.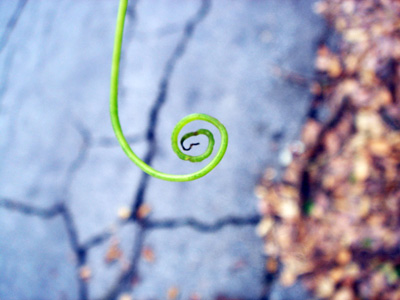 (9) Hylozoism. Therefore every physical object is alive.
Q.E.D.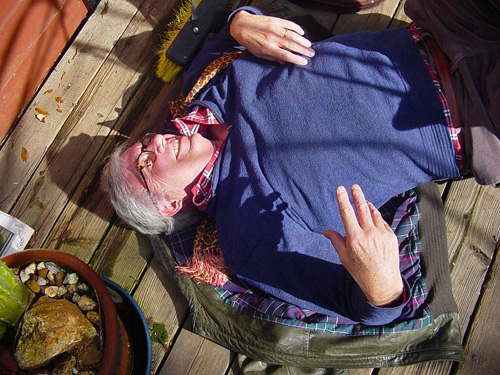 [Professor Rucker demonstrates the "rolling buffalo" yoga asana at Nick's.]