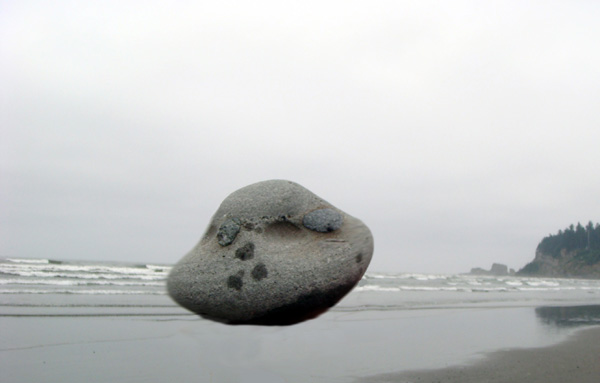 One of my readers posted a comment about some recent UFO sightings right near where I live. And that made me want to take a UFO photo. So I phtographed a prehistoric stone saucer skimming above on the beach of Taholah, on the Quinault reservation north of Moclips, Washington, this weekend.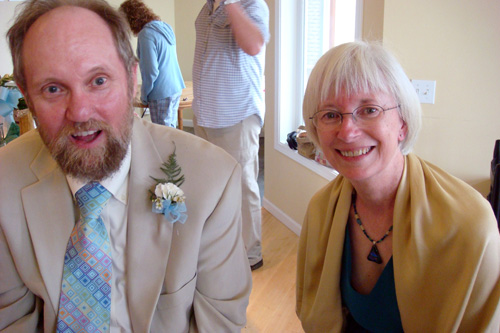 The reason we were in Moclips was to attend the wedding of the daughter of our old friends Lee and Susie, who used to live across the street from us in Geneseo, NY, some thirty years ago.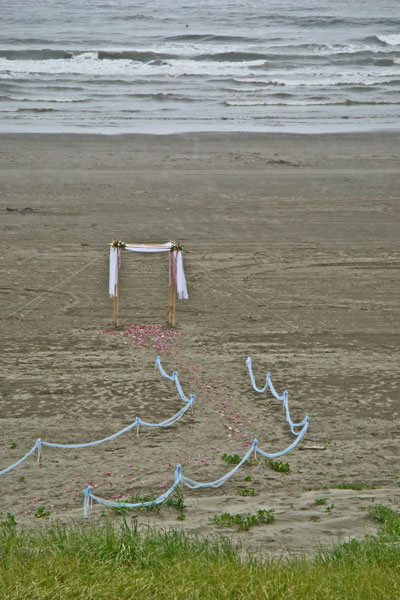 They had the wedding on the beach in Moclips; they built a little symbolic house of bamboo and tulle for the ceremony. It felt very human and classic. I like the symbolic feel of this picture. Gateway to a new life, the sea all unexplored. Rose petals on the pathway.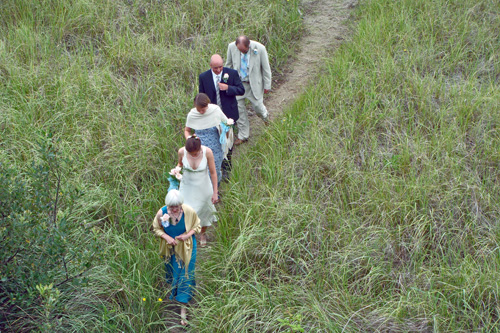 Afterwards we came up to a beach house they'd rented for a party. Life rolls on. We solemnize it, we witness, we celebrate, we wake up and see it as real.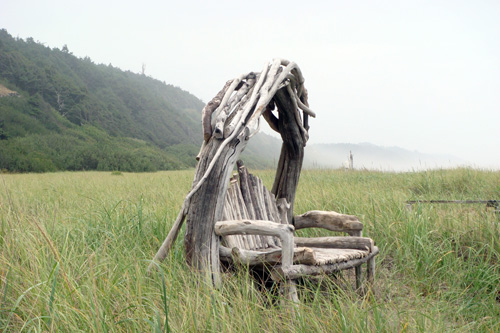 I keep having to remember to think of everything as being alive, obvious as this is.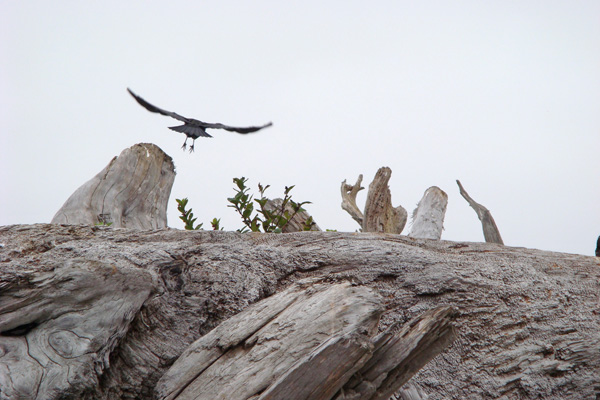 I love crows. Speculating about them, identifying with them. This fine specimen is a Pacific Northwest Native American crow on the Taholah beach in the rez. I'd love to be a crow.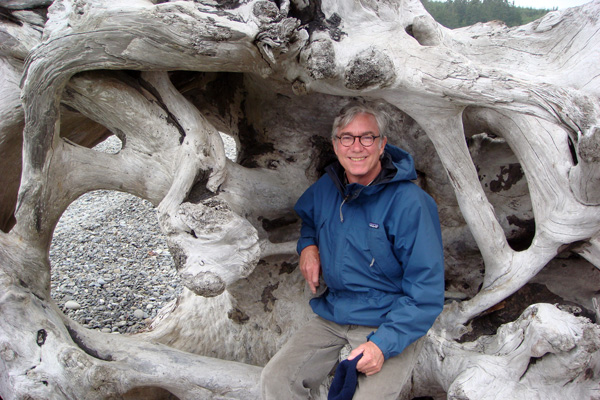 But it's good being an adept in the temple of gnarl.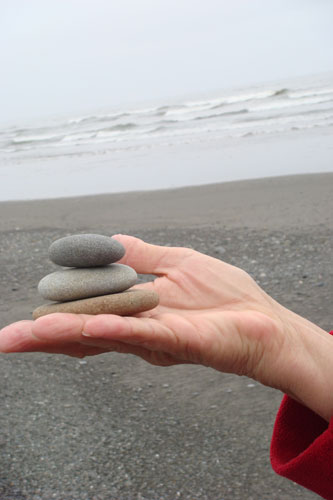 Digital reality. On the other hand.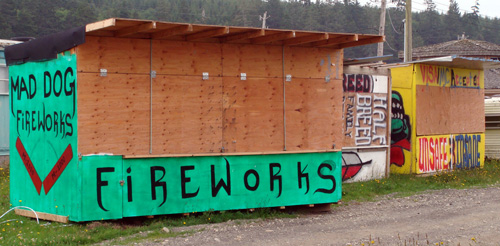 The Quinaults had stored their firework stands in a lot; the advertising slogans on these are kind of funny and ironic. Clearly these are the folks you want to get your pyrotechnics from!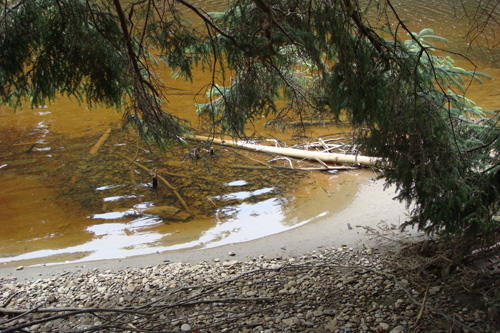 Found a peaceful river mouth near the ocean.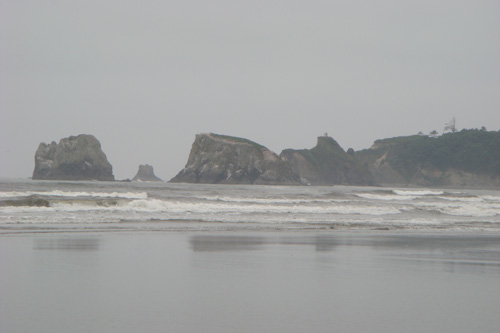 Haystack rocks in the mist. Living haiku. Everything is alive.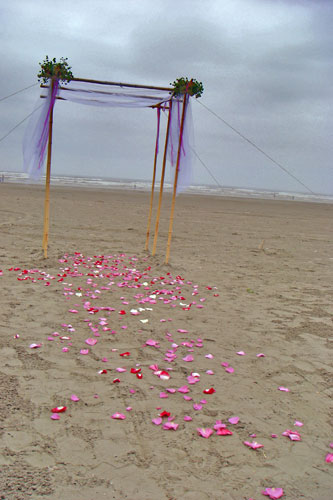 And God is Love.