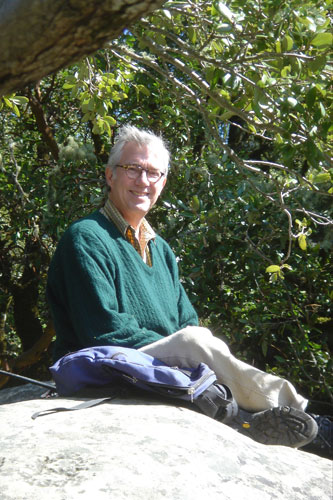 I was at the Sunnyvale Library on Wednesday night, I gave a talk about my life as a writer, read a short-short story "Panpsychism Proved," and did some Q&A. I recorded the evening (with some fan noise in the background) and broke it into two podcasts, click the button below to hear them.

My neighbor Gunnar had his 73rd birthday. Gunnar is very New Age. He's even been to India! He's a fanatical coot like me, we both think everything's alive. I fed him lunch in my back yard. We ate tofu. And then we went for a hike at Castle Rock.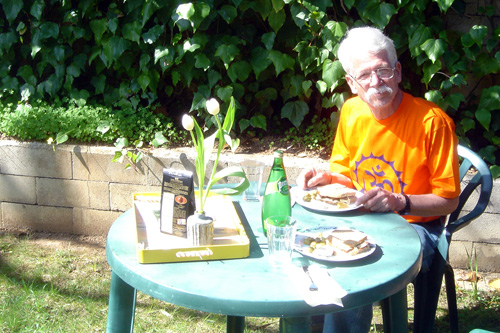 This is getting to be one of my favorite parks. There's a whole hidden zone that you can find if you buy the rock-climber's map for the park. These rocks each have names. This is the Castle Rock itself. I'm glad I live in California.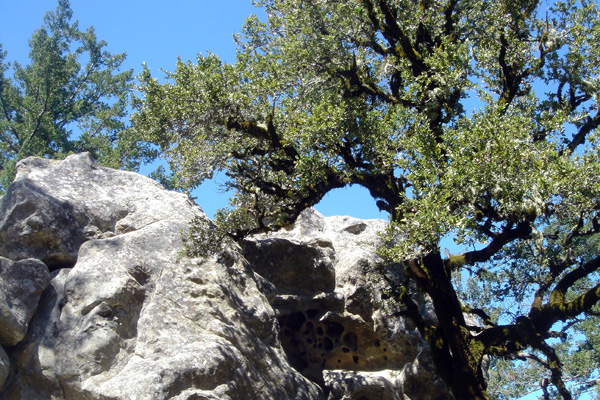 Some idiot drew UFOs on a bunch of the rocks. As if you needed to draw them—when people like Gunnar and me can clearly see them anyway. This rock is called Platypus Rock by the way. Gunnar's Norwegian, he's never heard of a platypus.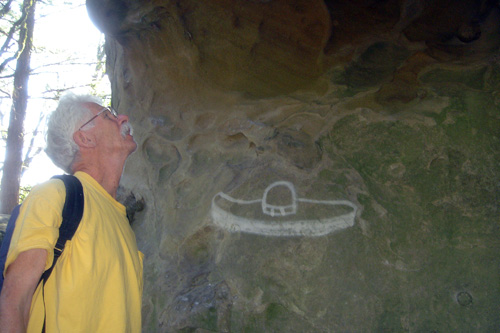 The branches are ideograms spelling out the code for the rest of my novel. I can't quite decipher them yet, though. It helps to take naps.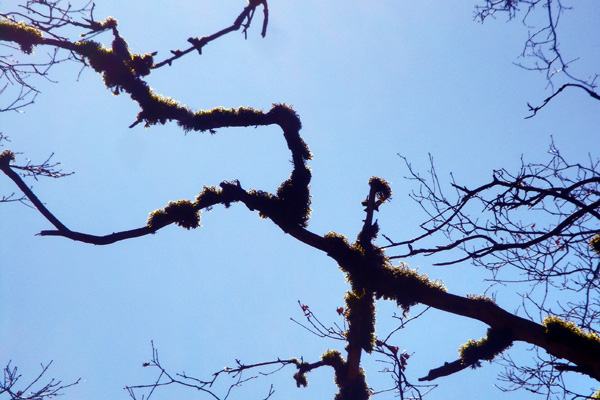 If you relaxed enough, maybe you could turn into dust. And turn that into something else. As my brah Sonic says, "If you push it far enough, your atomic silps lose it—and your molecules fall apart. They're like, 'Never mind that H-2-O jive, we wanna just be two H's and an O.' And then if you knife right in, the dust congeals into a tree."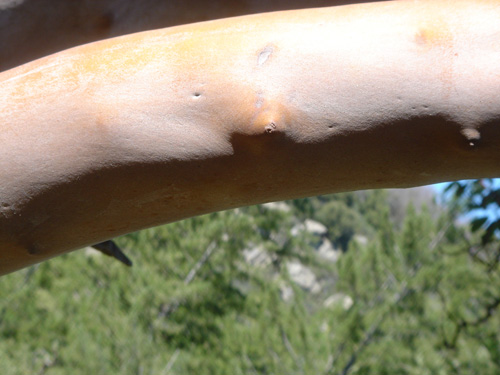 Shapeshifting for nice skin.