I'm giving a reading at Borderlands Books, 866 Valencia St., SF, 3 PM, Sat, February 10.
I mentioned I'm having some computer problems, and Rudy, Jr., persuaded me that I need to flash my ABIT motherboard's BIOS with an upgrade. If you're a computer hacker, BIOS flash day is a rare and sacred event. Like the day when the ants get wings and fly out of the hive. Like the five dead days that roll around every three years in the Mayan calendar. A hush falls…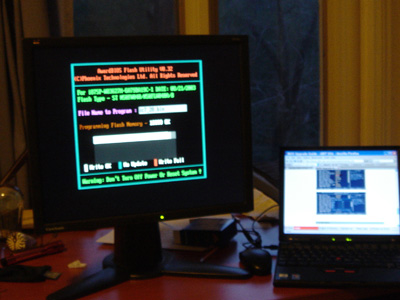 The hard part about flashing your BIOS is that you have to do a clean boot either off a CD ROM or off — scared relic of our ancestors — a floppy disk drive. And, like most modern machines, my computer doesn't HAVE a floppy disk drive.
Making a bootable CD ROM with a DRDOS.IMG file didn't work for me, though I told ROXIO to use to make a bootable CD.
So I went to the High Temple, that is, Fry's, and I got a USB Floppy Disk Drive and OH NO it installed itself as the B: drive, not as the Floppy A: Drive, so when I entered ADVANCED BIOS SETTINGS to set FIRST BOOT to FLOPPY, and rebooted, the machine was looking for a (nonexistent) internal A: floppy drive and spurned my my USB floppy disk drive B:
Gnashing of teeth. Rending of garments. Panic and fury in the ant hill that is my brain. But then I noticed that in my ADVANCED BIOS SETTINGS, I could set FIRST BOOT to be USB-FDD, and oh, joy, it booted off the floppy and showed me the beloved A:> prompt and I entered the sacred formula:
RUNME.BAT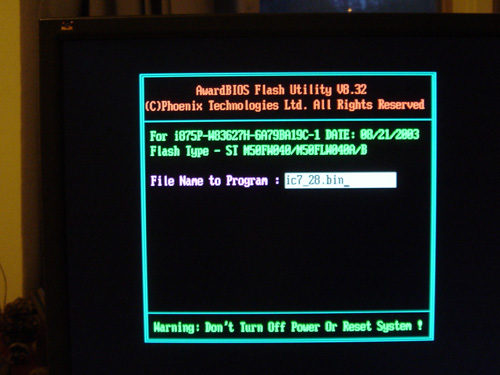 ……………….and I flashed the BIOS.
Five minutes ago. SO FAR everything's fine. I'm livin' in a fool's paradise! Might as well get this post up before I reboot once again and discover my machine is a doorstop.
On a later day, I'll tease out some SF metaphors of flashing the BIOS, but now I have something to say about Omnividence and Telepathy.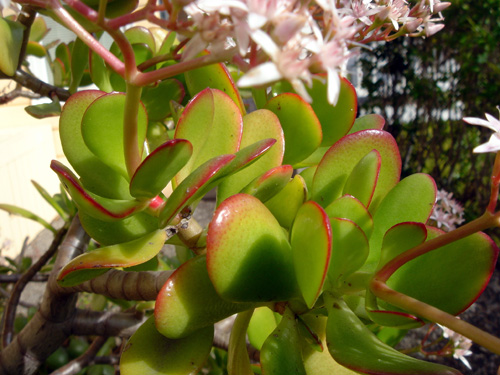 This is another of my series of notes towards my novel in progress, a sequel to my Fall, 2007, novel Postsingular. I call the sequel PS2 for short, though the final title is probably Hylozoic. For earlier notes, you can run a search on my blog, or just click to this list of the notes.
Teleporting is all about making yourself uncertain about which of two possible locations you're actually in. The trick is to eidetically and precisely visualize both your source location and your target location. Video isn't good enough for this very rich visualization; you need something as strong as telepathy or omnividence—I used the orphidnet in PS1, and in PS2 (and in the Hibrane) I use lazy eight telepathy.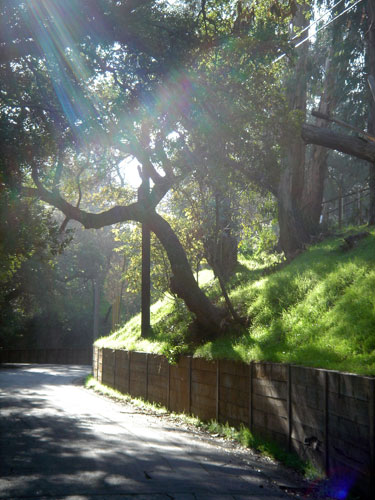 Once you have your source location and your target location clearly in mind, you can confuse yourself about which is which by linking up the two scenes, feature by feature. Thus if one scene has a cliff then the other scene needs to have something that you can at least think of as a cliff. If there's an espresso machine in the coffee shop where I'm sitting, and I want to go home, then I have to think of my TV as being essentially the same thing as the espresso machine and, conversely, I have to think of the espresso machine as being essentially the same as my TV. Angular boxes that make noise.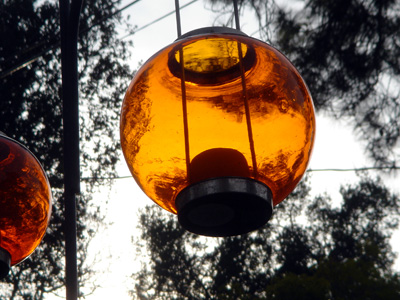 In PS1, I initially have people using Jayjay's so-called metamorpher agents to help set up the links, but soon people get the hang of weaving scenes together on their own.
Where I'm going with this is that I view teleportation as a three-step process. First you perfectly visualize two locations and mentally weave them together, second you become uncertain about which location you're actually in, and third you abruptly observe yourself, asking, "Where am I?" Thereby you precipitate a quantum collapse of your wave function, putting you into a specific location.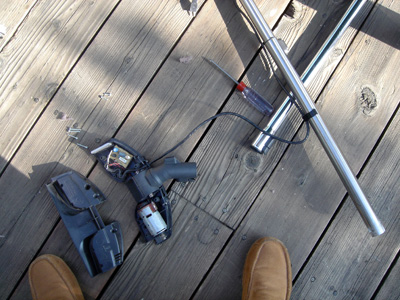 [Generally I'm just going to act as if the collapse puts you in the target location. But, logically, you have a fifty-fifty chance of finding yourself either in the source spot or in the target spot. If it doesn't "come up heads" on the first try, you might need to keep "flipping the coin" till you get where you want to go. But I didn't mention this complication in PS1. Perhaps I can hint at it in PS2, by remarking that there's a strobing quality to some teleportation jumps, like a lightning bolt striking repeatedly. Like the lightning strokes at the start of Spielberg's War of the Worlds. Like the multiple camera flashes in a nighttime video on the bitchin' celeb-stalker site X17online showing, like, Lindsey or Britney or Paris walking from a limo to a restaurant door. The Advent of the Great Old Ones. Whoah. Is this BIOS flash day? But generally I'll suppose you don't notice the false starts on the jump. Suppose you just view them as part of the observation.]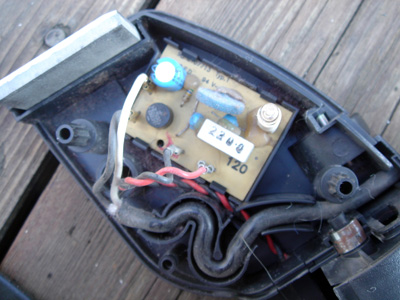 I'll summarize teleportation once again (avoiding any mention of the repeated measurement issue). First you eidetically visualize your target, second you turn off self-observation and spread out into an ambiguous superposed state — neither here nor there, neither now nor then, not inside, not out — and third you observe yourself in such a way so as to collapse down into the target location.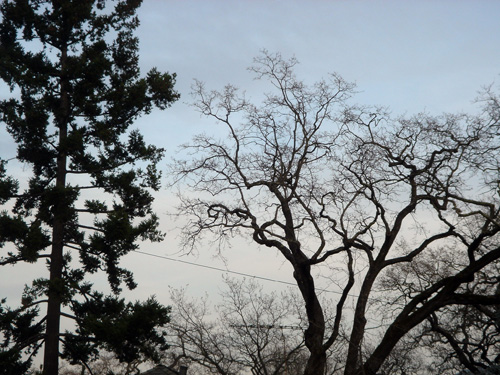 I'm also supposing that anything I'm tightly coupled with (i.e. whatever I'm clutching) will teleport along with me. That way I can rescue or kidnap other people by whisking them off to distant places; also I can steal things. I'll suppose that I can carry anything up to weight of, say, a heavy suitcase. Twenty or thirty kilograms.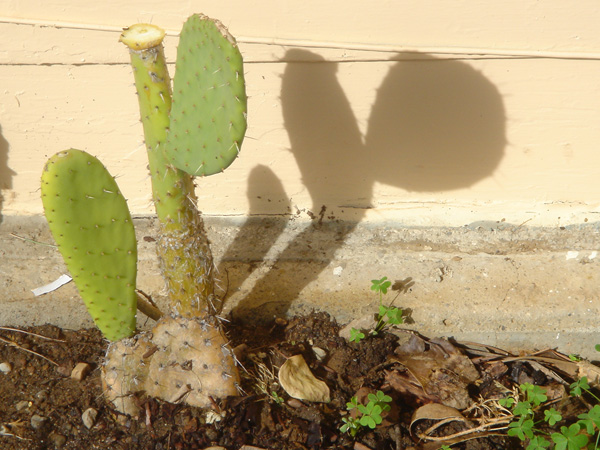 Expressing teleportation as a formula:
teleportation = remote_viewing + uncertainty + self-observation.
I'm now going to replace the word "uncertainty" by a more buzz-worthy word: "coherent." In quantum-speak, having no particular location is called being coherent . Note that being coherent is as opposed to our normal, unexciting bourgeois state of being nailed down in one particular spot, which is decoherent .
teleportation = remote_viewing + coherence + self-observation.
Becoming coherent means tuning out the real-world stress-questions like "How much do you weigh?" or "Where are you?" or "What do you think of Iraq?" or "Do you love me?" Bailing out of the meaningless social games. Like a junkie on the nod—or a yogi in a state of bliss. "I have no feelings." "I have no body." "I'm everywhere." "I'm coherent."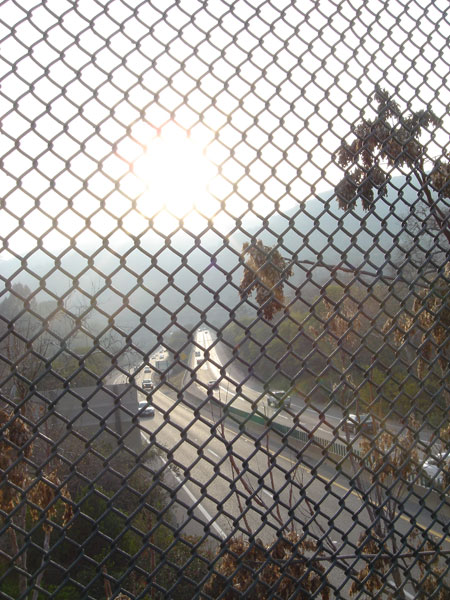 The process of becoming coherent feels like a single psychic gesture. No need for drugs, a simple breath can do it. Inhale Many, exhale One.