In 1994 Portugese filmmaker Edgar Pera made a wonderful dadaistic movie called "Manual of Evasion" featuring me, Terence McKenna, and Robert Anton Wilson. My character was called the Lord of Chaos.
I just heard from Edgar today that he's posted some clips from the movie on his blog . It's kind of heavy that he does it now, with Bob Wilson recently passed on. Terence is dead too, sigh. You can find clips of all three of us on the blog. We had such fun on that shoot; it was in Lisbon. I wrote about it in my essay collection Seek.
Be warned, the link on Edgar's blog called "Endless Loop for Robert Anton Wilson" really is an endless loop, maniac that Edgar is: it sets your browser into looking up the link that is the link that is the link that is …. Bob would love that. The YouTube link of Bob one image one down from that works, though.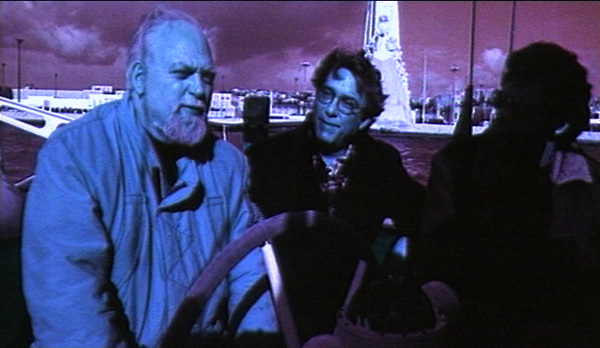 Bob, Rudy, Terence, and I'm the only one left. Lucky to be alive and kicking.