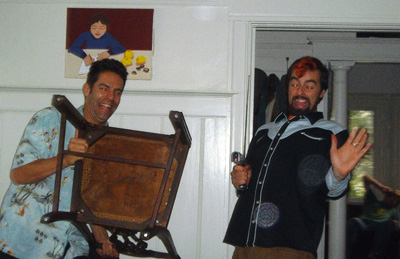 Your humble science-fictionist was witness to an astounding broad-daylight UFO encounter in the city of Oakland, California, on Thanksgiving Day, 2005!!!
Pictures above and below show terrified revelers trying to fend off a dish-sized UFO which flew in through the window!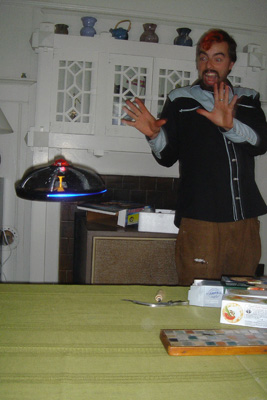 There was no stopping these inquisitive extraterrestrials! Thanks to my years of paranormal investigative activites, I had the presence of mind to capture several seconds of video footage of the vehicle in flight. After the seeming "crash" into the floor, every trace of the spacecraft disappeared, taking its load of micro-ETs with it!!! Click to see the astounding UFO video (3.6 Meg).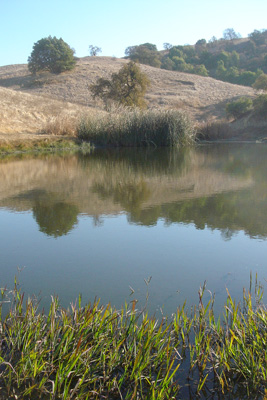 So far, little reaction has been heard from the outlying districts.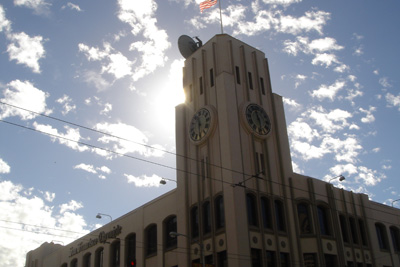 And the mainstream media is keeping mum.