I did some work on my page with my paintings yesterday, making the images better. Here's a new scan that's nice, "My Life in a Nutshell," from 2003.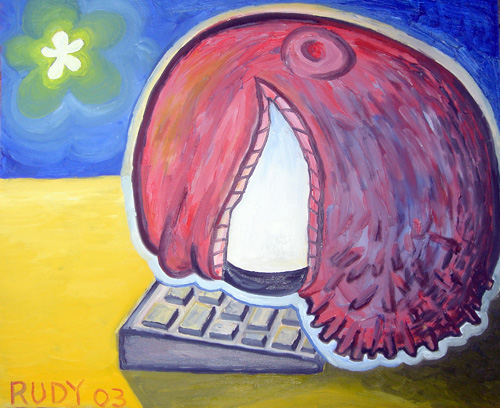 My Life in a Nutshell, 24" by 20", March, 2003,. Oil on canvas. Click here to see larger image.
My picture is based on the 1975 painting "Head and Bottle" by Philip Guston.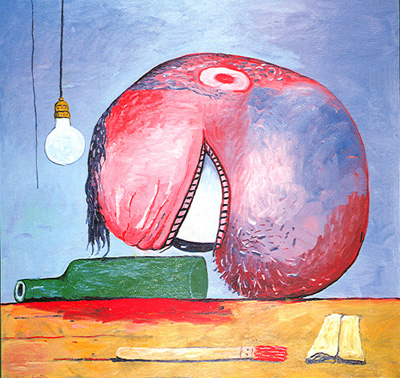 I've always loved this picture by Guston; it's such a great representation of obsession with alcohol. My take-off, or homage, picture shows a guy who's enslaved himself to his keyboard instead. His only hope of escape may be the alien inside the sun.