I'm going to my home town Louisville, Kentucky, to give a talk at the IdeaFestival 2017. I'll be speaking on the morning of Wednesday, Sept 17, at 10:30 am. Apparently all the tickets to the day of talks have sold out. But I'll give some info here.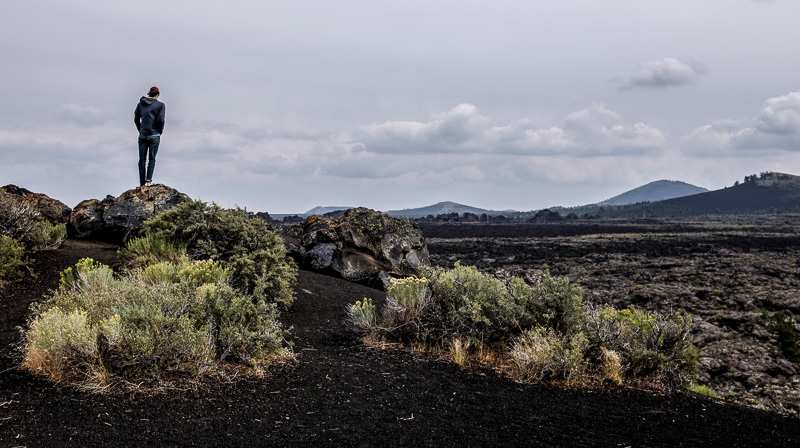 [A solo guy at the Craters of the Moon lava park in Idaho.]
I'll be posting images and links, and eventually a link to my written sketch of the talk—although my performance will differ from the sketch, as I don't tend to read my talks from a script.
I'm going to make some slides, like I did for my Brussels TedX talk in 2011, and I'll put a link to the online PowerPoint here. And eventually, I'll link to a podcast recording I'll make, and probably there will be a video too from the IdeaFestival people.
I'll also post some photos and travel notes in here. In other words this post will be expanding over the next week.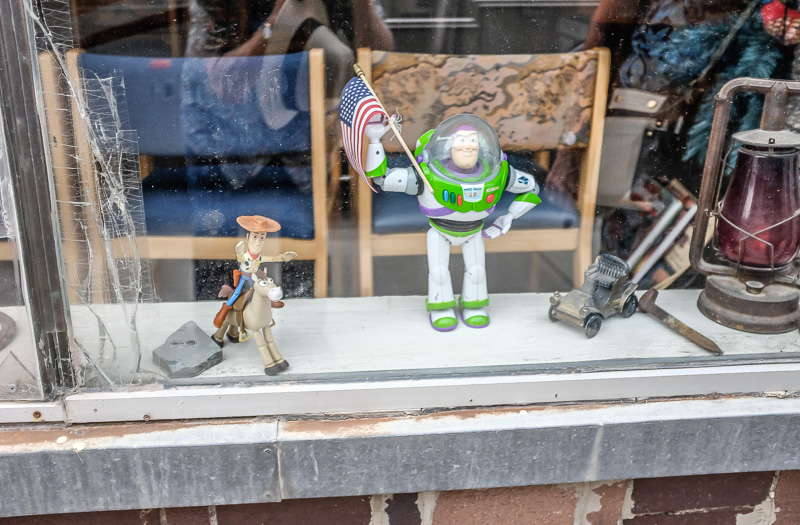 [Smalltown shop window in Nevada.]
At the moment (Sept 22) I'm moving chunks of ideas around on paper and in my head, trying to get it together.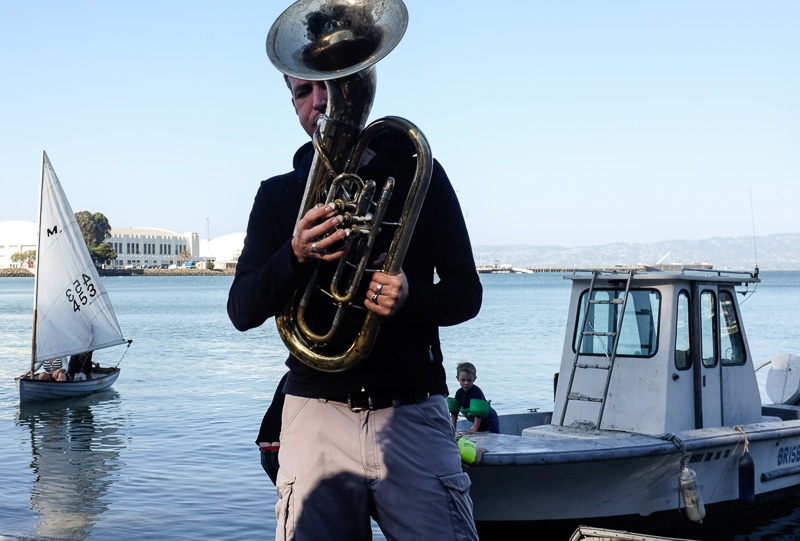 [Musician at a Fellini style beach picnic last week. Honk that horn!]