[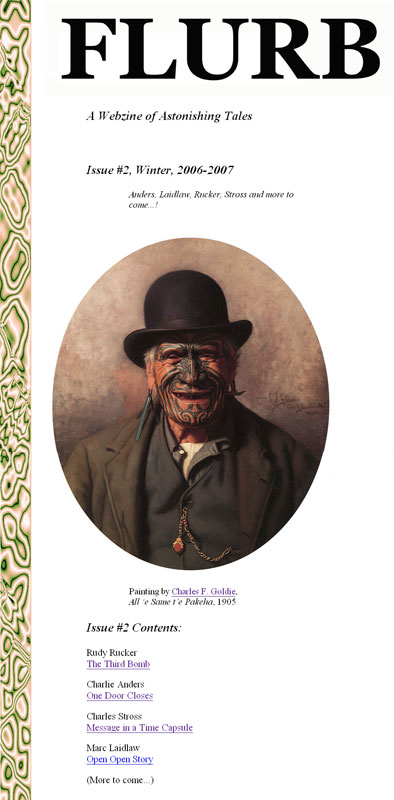 This week I've been putting together a new issue of my webzine Flurb, mainly because I wrote "The Third Bomb," a story so demented and countercultural that, in a more tightly run country, I might get in trouble for publishing it.
A few co-conspirators have stepped up to shoulder the blame with me: Charlie Anders, Marc Laidlaw, Richard Kadrey, John Shirley, and Charles Stross.
Merry Christmas — and, remember, it really is still a free country — as long as we keep on speaking up.
I'll get back to you in 2007!