A couple of weeks ago, my wife Sylvia and I set out for a drive along the coast from San Francisco to Vancouver.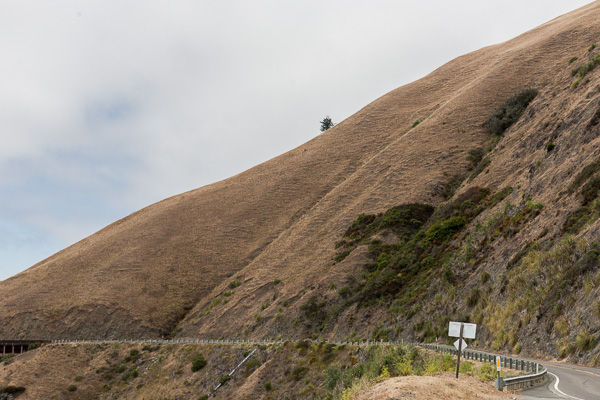 We stuck to Route 1 most of the way, it's a slow two-laner, but it's great to be by the ocean. As opposed to being on a giant interstate like Rt. 5. This said, we did take Rt. 5 for most of the way home…two weeks later.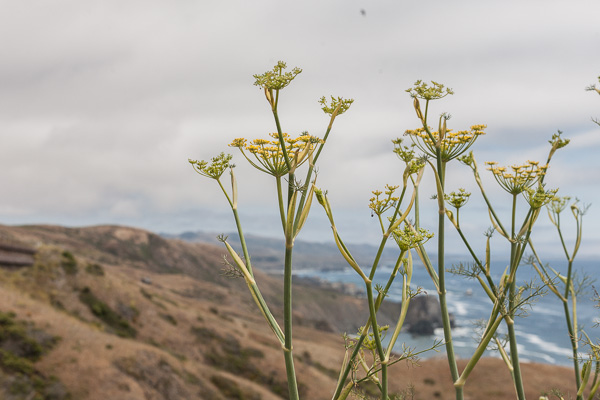 I'd always been curious about the Sea Ranch development on the coast north of SF, but it's kind of boxy. Good cliffs, though. And a bathroom.
Further north in California we got to the redwood zone. Love those ferns and the greenness.
Later we stopped at a giant log that had been hollowed out to be a trailer home and dragged around the country in the 1940s. Checked out a tree we could drive our car through. And then what?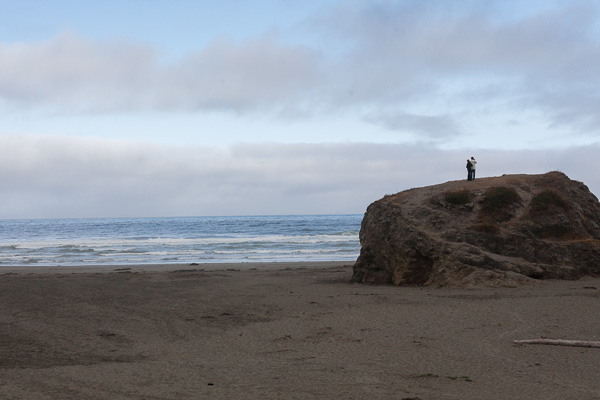 We saw a lot of big rocks in the ocean, they call them "seastacks." A cute young couple climbed one of them and hugged.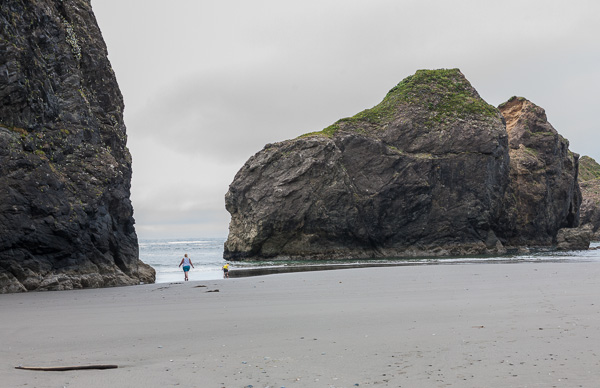 In northern California, south of Eureka and Arcadia, Route 1 veers away from the ocean because the coast is too intensely rocky, and there's an area called the Lost Coast where we visited our old college friend, Dick Scheinman. But I'll save that for the next blog post.
For today let's jump ahead into driving Rt. 1 along the Oregon coast. We started getting to really big seastacks up there. You feel like an ant among them, which is always a nice feeling.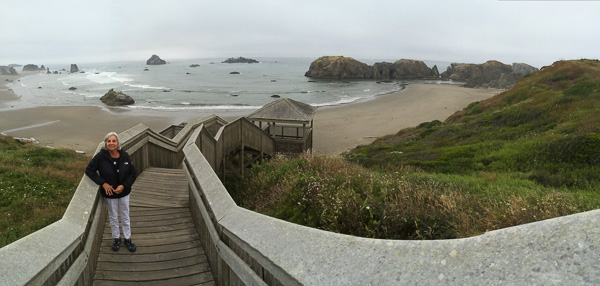 The greatest seastacks were in a town called Bandon, Ore. You can remember it as Abandon without the A. We stayed at the inexpensive old Bandon Beach Motel near the Coquille Point, where there's a serious buttload of seastacks.
Pan shot of the stairs down to the beach from the motel.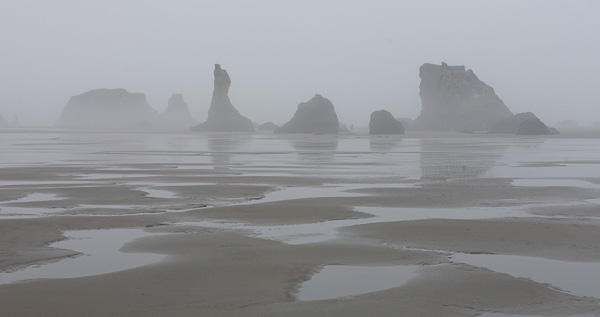 In the morning it was misty and the tide was low. I walked along the beach for an hour, getting some really nice pictures. It was like being in a painting by Yves Tanguy. You used to see a lot of book covers like this on SF novels in 1950s and early 1960s.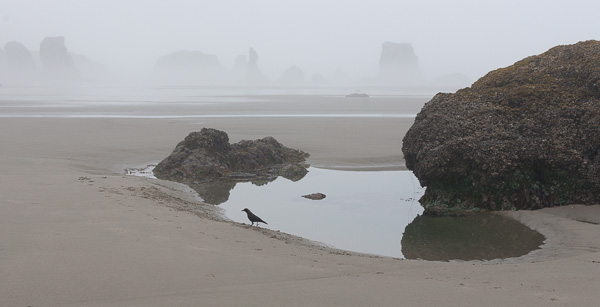 Exquisite reflections and patterns, and the little birds animating the scene.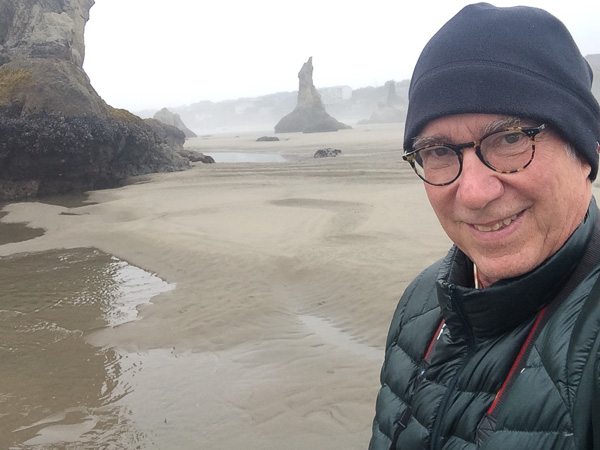 I was totally, totally into it, natch.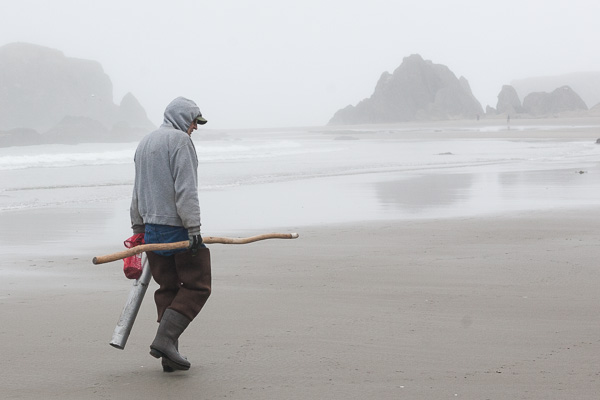 I talked to an old guy who was digging for clams. He'd stick this tube into the sand to, like, chase them down as they were digging to get away from him. He wasn't having a good day, he'd only bagged about four of them.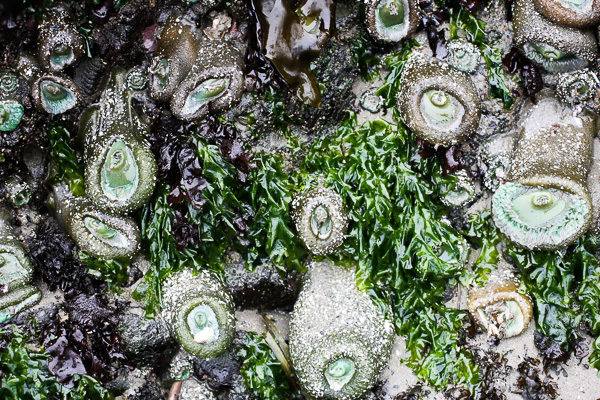 Intense wads of anemones as well.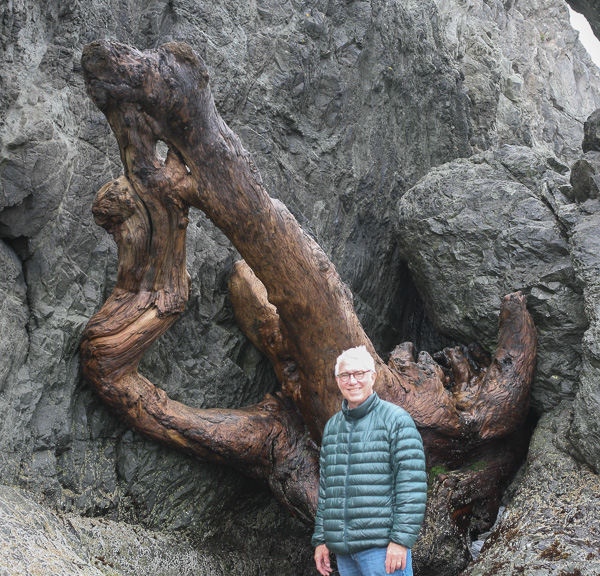 Sylvia came down on the beach, too, and we found a piece of "driftwood" nearly the size of a house. Wonderful gnarl.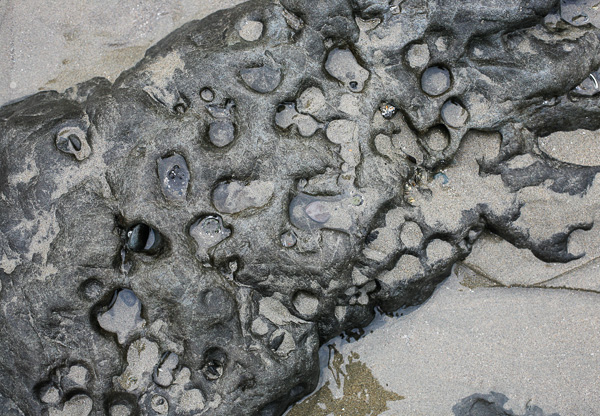 And the source code is pocks in the rocks.