Hard at work on some mad-scientist-type project in the 1994 AMD chip-fab clean room…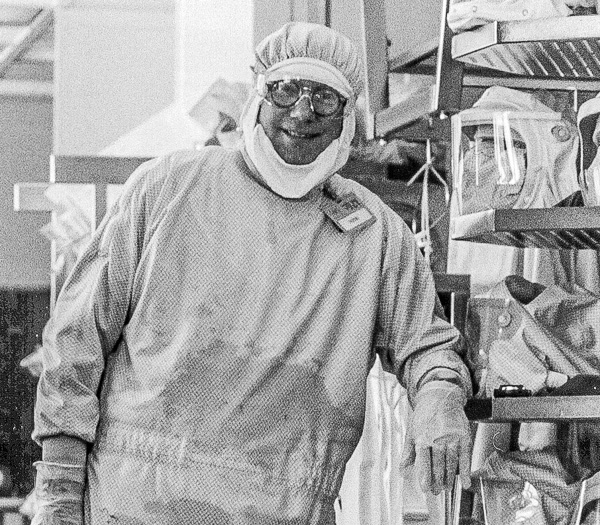 We're closing in on the conclusion of my Kickstarter project, Transreal Trilogy + All the Visions! Campaign ends on Friday.
Please think about helping me do this thing! It's not much different from ordering an ebook or a paperback in advance.
As an added-on stretch goal, I'm going digitize some of the old videos from my basement cupboard archives, many of these coming from the time periods when I was writing my transreal SF novels The Secret of Life, White Light, Saucer Wisdom, and when I was writing my beat scroll memoir All the Visions. The idea is to make a nice rich media page to accompany the launch of the Transreal Trilogy + All the Visions project.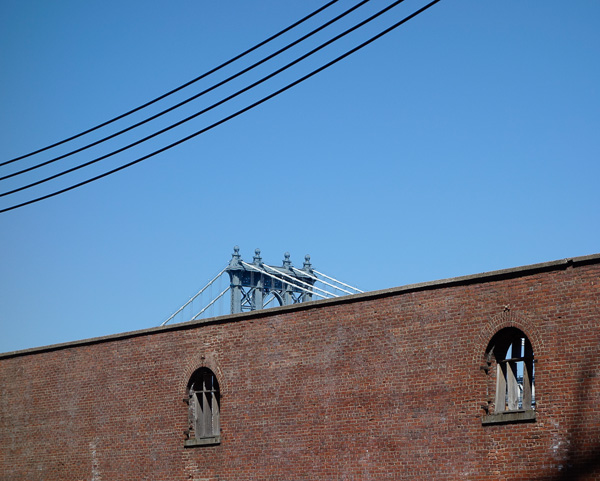 One old video I'm particularly eager to revive shows me at an international high-academic psychiatric convention, reading the All the Visions account of a hedonistic 1979 Manhattan day when the famous cinematographer Eddie Marritz and I wandered high in the city, the reading including honks from a squeeze-bulb bicycle horn I brought along. The reading filmed by one and the same E. Marritz using state of the art equipment, a SONY helical scan jobbie.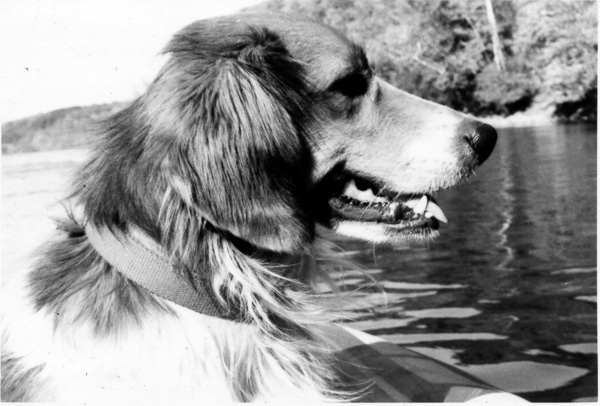 Another tape I want to get out there shows a series of public access TV shows I made in Lynchburg, Virginia, in 1985. One time our dog Arf came on camera with me. The series was called Brain Food, and featured my diffuse reviews of books, authors and artists I happened to be thinking about—including Anselm Hollo, William Burroughs, Charles Bukowski, Ansel Adams, Andy Warhol, Edgar Allen Poe, Steven Levy's Hackers and Thomas Bass's The Eudaemonic Pie, Margaret Atwood, and J. G. Ballard. "That was damn good," one local guy told me in the weeks to come. "Made me laugh. Not like the regular stuff on TV."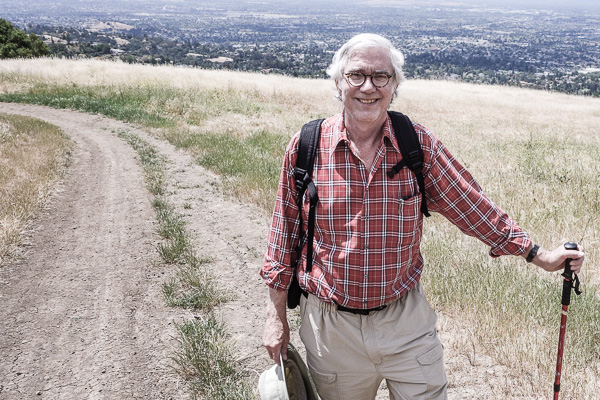 And I'd like to post my educational live-computer-demo videos on Chaos and on Cellular Automata. And the evening when Rudy Jr. and I performed our collaborative story, "Jenna and Me" in San Francisco. And the stage performance of my 3D-Mandelbrot-set play, As Above So Below, in Fort Worth, Texas. And a 1983 video of me reading from Master of Space and Time in Sweetbriar College, near our home in Lynchburg, Virginia. All kinds of footage in the archive, and with a few extra bucks from the Kickstarter, I'll finally get some of this stuff digitized and online for the historic record.
So kick in something for the final stretch of the Transreal Trilogy + All the Visions campaign and help me make it happen.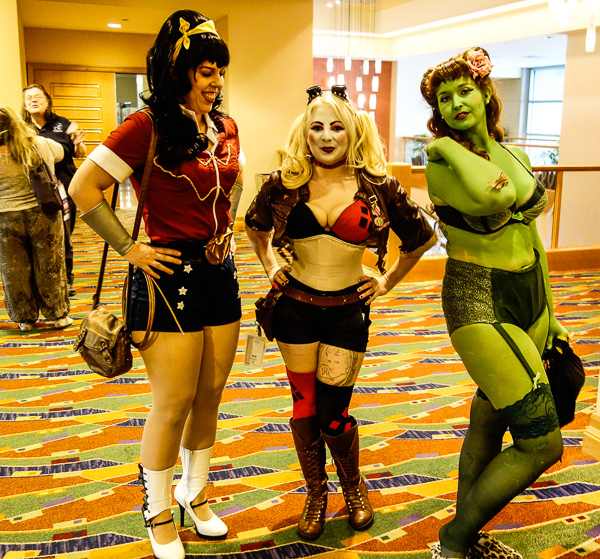 If not for me, then for the keen and alert members of the next generation!