Yeah, baby. In July I'll be reprinting three of my SF novels (together in one volume) plus a scrolly Kerouac-like novel All the Visions. Here's four of my paintings that approximately depic the four novels I'm talking about.
And, as of today, I have enough backers to fund my Kickstarter project, Transreal Trilogy + All the Visions for this! You can essentially pre-order these books now—as rewards via the Kickstarter page.
The Secret of Life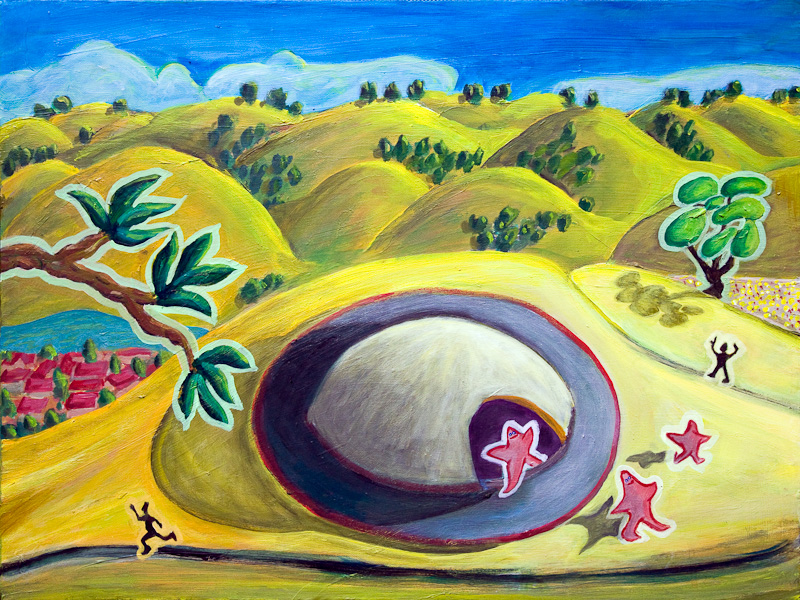 The young hero comes to realize he's a saucer alien with startling superpowers. And yet he finds love.
White Light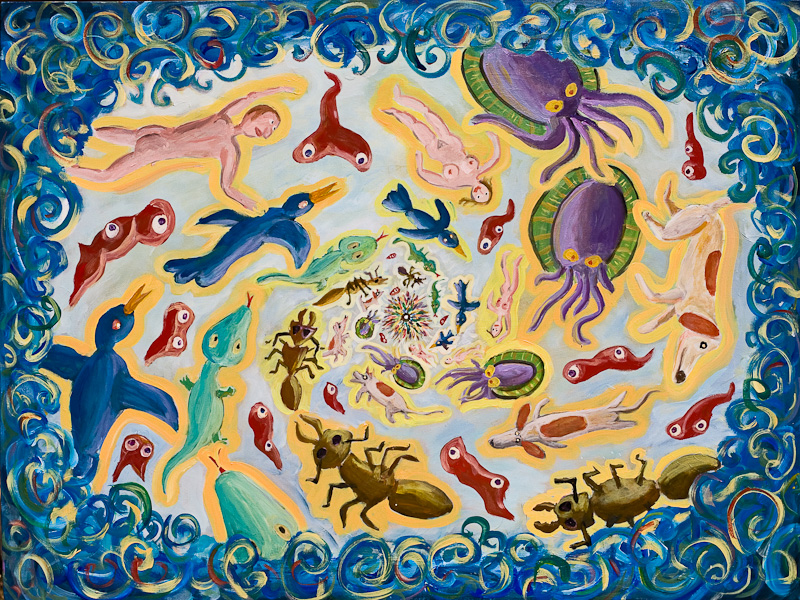 A rogue math professor makes his way to the cosmic, absolute, white light that lies atop a transfinite ladder of cliffs and across a beyond-endless plain. The ultimate road trip.
Saucer Wisdom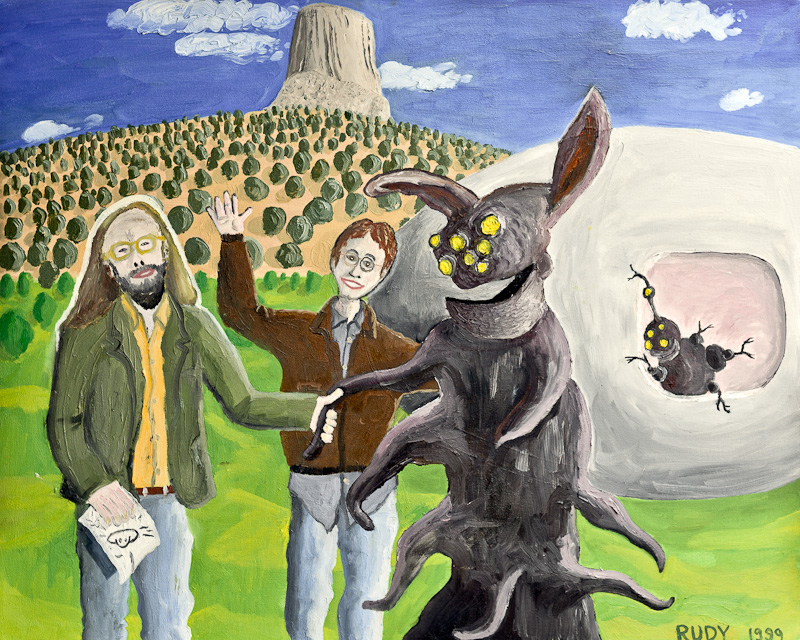 Quirky underground author "Rudy Rucker" encounters a saucer abductee who's seen the future.
All the Visions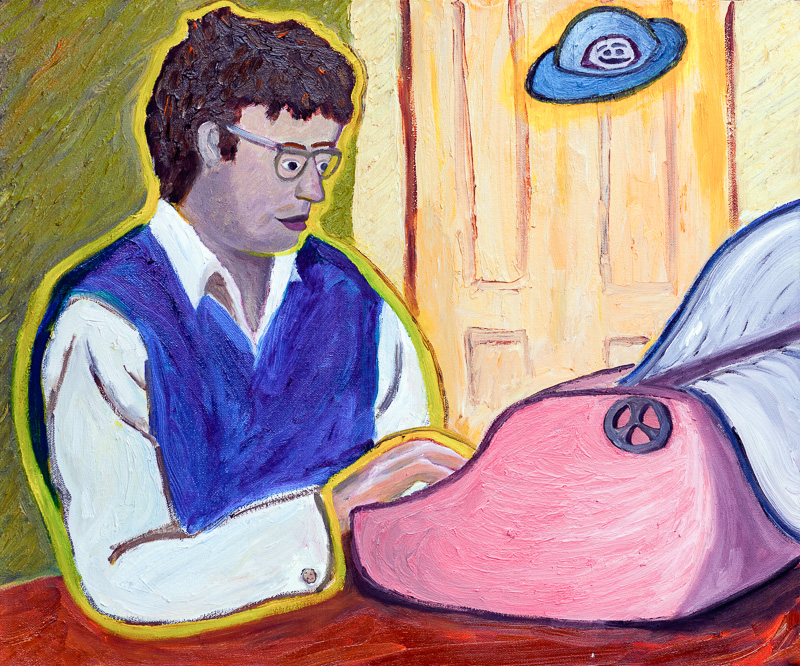 A thirtyish 1980s hipster types his memories onto an 85-foot-long scroll.
The New Volumes!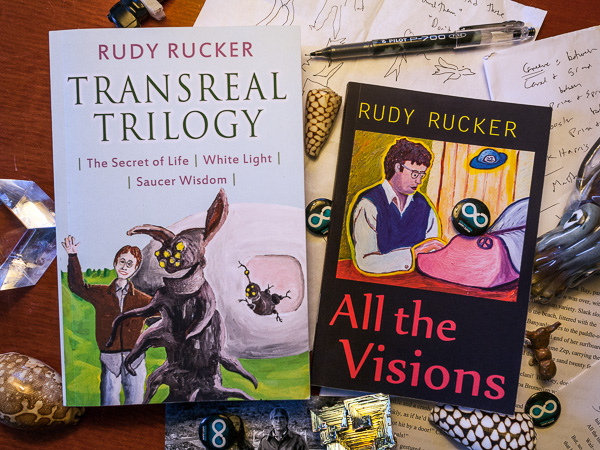 Coming in July.