Last week I finished a new painting, God's Eye.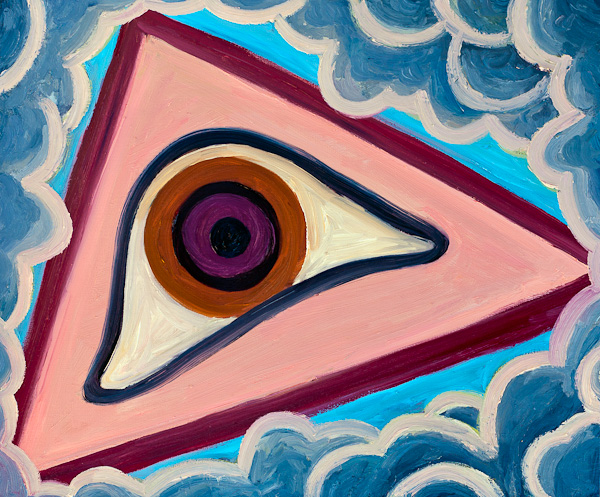 "God's Eye," oil on canvas, June, 2012, 24" x 20". Click for a larger version of the image.
More about "God's Eye" below, but first let's talk about buying my art. I'm painting at a good rate, about one a month, and my storage space is getting full.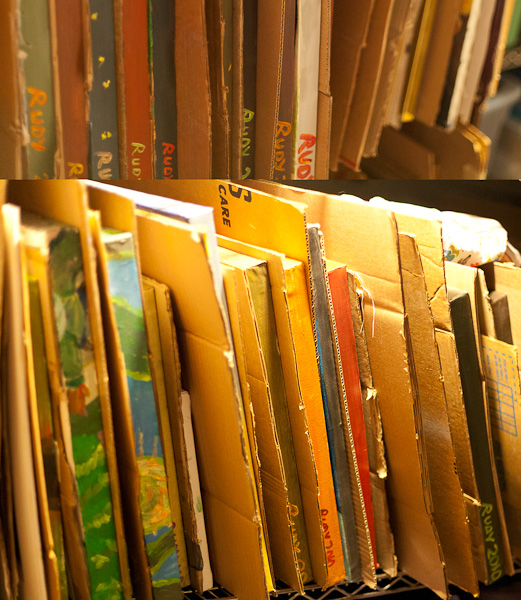 You can check out the individual works and the price-list at my paintings page. And note that you can buy prints via this page as well.
Here's an overview image of my paintings.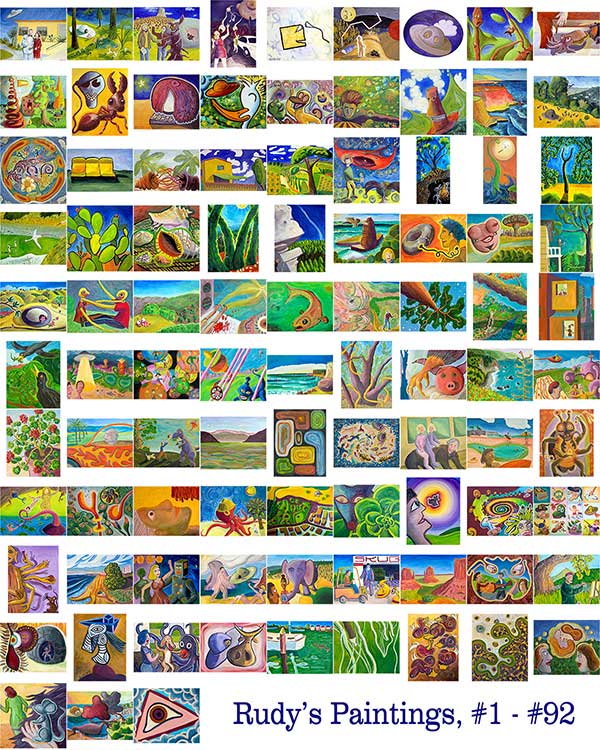 Click for a larger version of the image.
Each of the paintings is signed, of course. Generally I paint the edges of the canvas so it can hang unframed, and I put my signature on the edge, as shown below.

Coming back to "God's Eye," I've always been intrigued by a certain image that one sees in old European churches—an eye inside a triangle. This icon also appears, of course, on the dollar bill. It's meant to represent the all-seeing eye of God or perhaps the divine light within every object. In researching my novels with Bruegel and Bosch as characters, I got the impression that medieval people really did think God was watching them. So here I've painted the eye as looking down through clouds—like a spy-satellite. I made the "skin" in this image pink as a kind of joke on the fact that God is sometimes visualized as an old white man. What expression does the eye seem to have? I'd say it looks engrossed, with a possibility of becoming judgmental.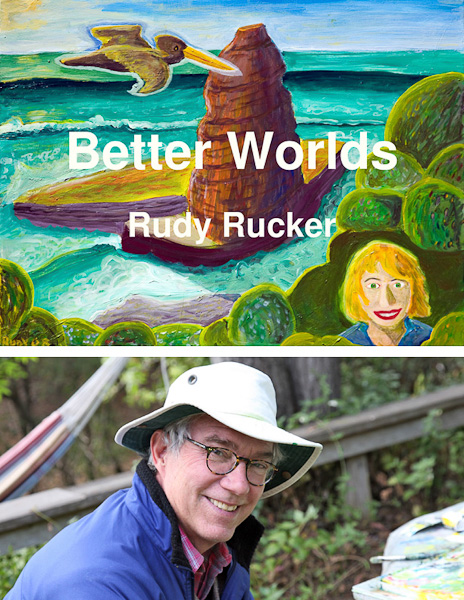 [Ebook cover.]
Still on the art promo front, I've made ebook and paperback versions of my art book, Better Worlds. It's up to ninety-two paintings now. You can buy a high-resolution Kindle ebook from Amazon or get both the Kindle and EPUB formats, both in high-resolution, from my Transreal Books site.
I have a paperback of Better Worlds coming out in August as well. You can check for the link n my Transreal Books site.
And do think about buying a painting! My basement's too full.