[Note added after the reading.]
So I gave my reading from Nested Scrolls at Borderlands. We had a small, friendly crowd, including several characters from the book.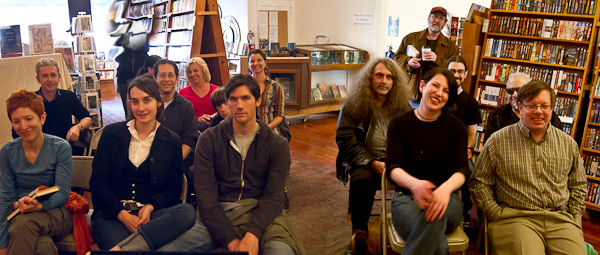 I made a podcast of the reading. You can click on the icon below to access the podcast via Rudy Rucker Podcasts.

[Advance announcement.]
As I've mentioned before, the US edition of my autobiography, Nested Scrolls, is out from Tor Books.
This Saturday, January 14, at 3:00 pm, I'll be giving a reading from Nested Scrollsat the fabulous and cozy Borderlands Books (and cafe) on Valencia Street in San Francisco. We'll have a Q & A session after the reading, and we'll be giving away a large, high-quality art print of one of my paintings.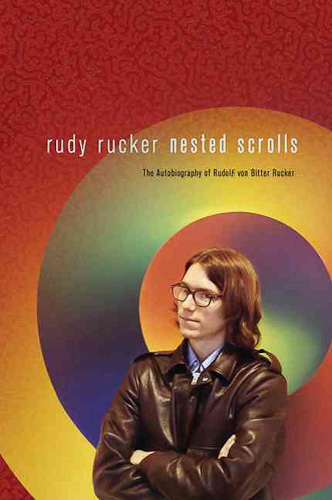 Come on over!