I was at Borderlands Books in SF for the annual Tachyon Publications party on Sunday from 2-4.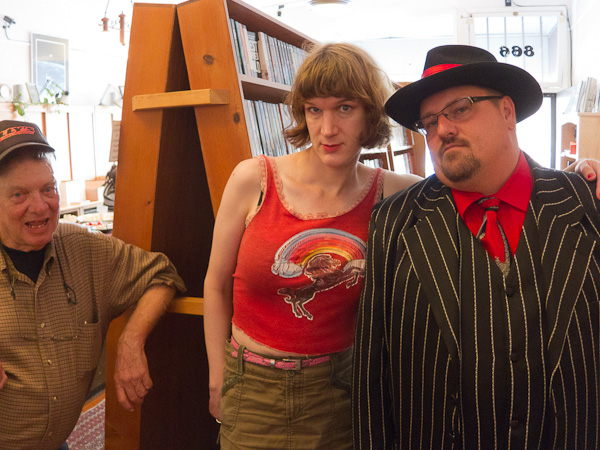 Among the assembled SFictional luminaries were my fellow-writer (and Kentuckian) Terry Bisson, Charlie Jane Anders , a writer and impresario known for editing the SF site io9 & running the Writers With Drinks salon, and Jeremy Lassen—my editor and publisher at Night Shade Books—dressed in a full-on zoot suit from Mission Street.
One of the events at the party is the awarding of two Emperor Norton Awards. As Locus magazine explains:
The Emperor Norton Awards are a San Francisco Bay area specific award given each year for "extraordinary invention and creativity unhindered by the constraints of paltry reason". The award is named after and commemorates the memory of Joshua Norton I, Emperor of the United States of America and Protector of Mexico, and are presented annually by Tachyon Publications and Borderlands Bookstore in San Francisco.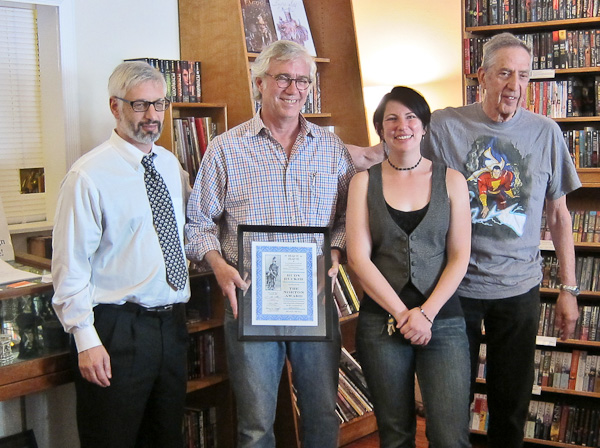 I was a proud recipient of one of the Norton Awards! It's nice to get an award now and then, very heart-warming. Along with me, the photo shows Jacob Weisman of Tachyon Books, Jude Feldman of Borderlands Books, and SF eminence grise Richard Lupoff.
The other Emperor Norton award went to Steve Boyett.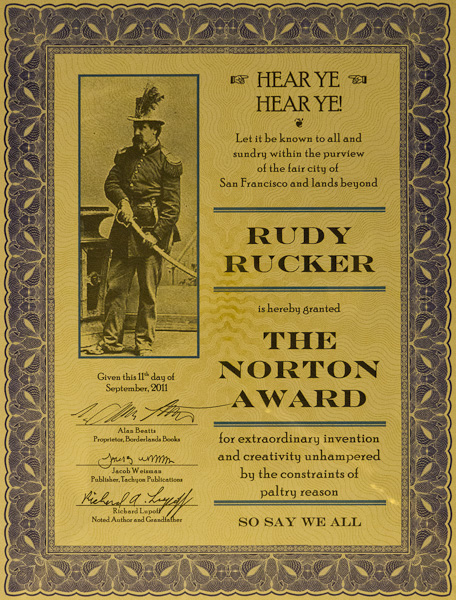 Here's a close-up of my finely printed certificate. Emperor Norton was known for printing his own money—which became an accepted local currency in 1870s San Francisco! Kind of like being a writer, really. We deal with funny paper.
It was a great day and a fun party. Many thanks to Tachyon and Borderlands.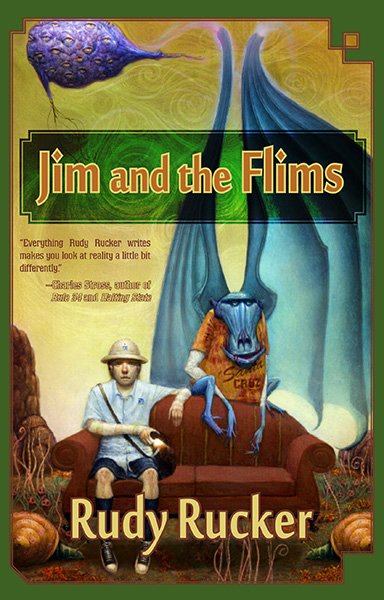 A main reason for my award is that many of books are set in the SF Bay Area, most recently Jim and the Flims, my fantastic novel of Santa Cruz and the afterworld, published by Night Shade this June. See my JIM AND THE FLIMS page for more info.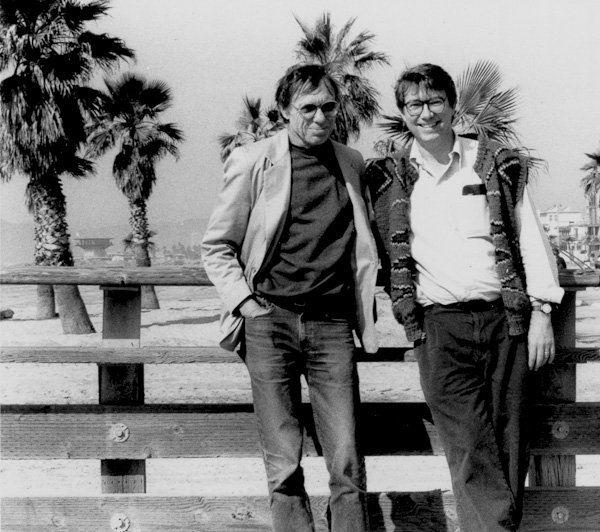 Unrelated photo: Rooting through some old scrapbook-style journals, I came across this picture of me with my SF mentor Robert Sheckley in Venice Beach, CA, around 1987. Bob would be proud of me today.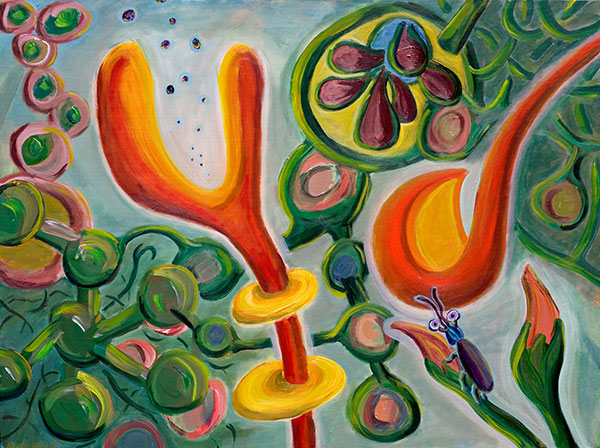 By the way, if you stop by Borderlands, they have a number of large, very high quality, signed color prints of my paintings that I made on heavy archival paper. We're looking to sell a few of these off, so the price is all the way down at $18 a print. Stop by and get one if you're walking by. Another kind of "Emperor Norton money."